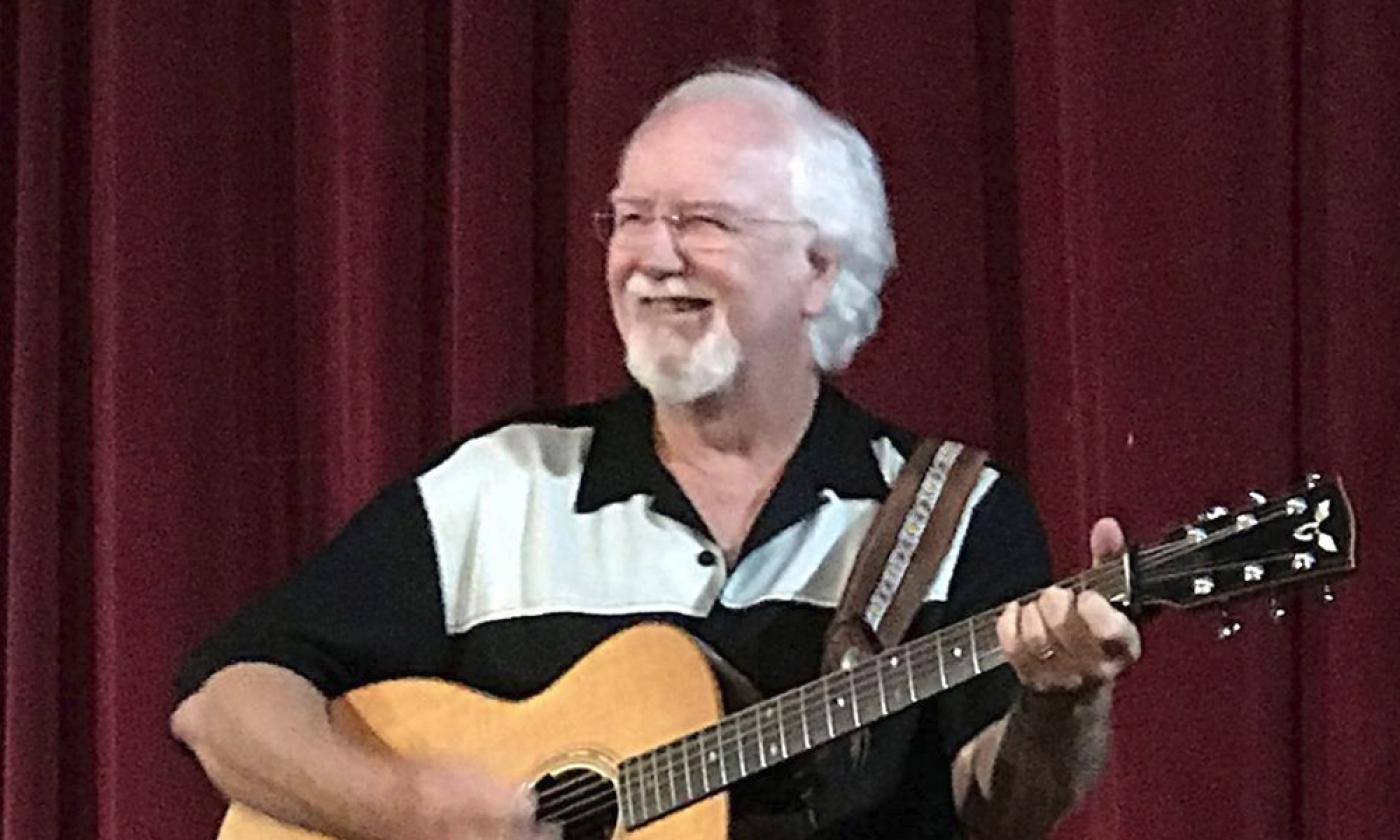 Larry Mangum
Larry Mangum, one of the last remaining troubadours from St. Augustine's classic folk era, is a musical mountain who combines old-time country and bluegrass with modern-day folk and Americana.
St. Augustine's Larry Mangum is a troubadour if there ever was one. A vital component of the revival of the folk music scene, Larry was born with music in his blood. His mother was the guitar instructor for the phenomenal and highly successful Randy Travis, while his grandfather was fiddle player Brenton Drye, and his uncle Homer Briarhopper, famed 1930s radio personality. Larry also knew, loved, and learned from local legends of folk music Will McLean and Gamble Rogers prior to their passing. An award-winning songwriter, Larry has written musical tributes to both of these legends, earning him a 1st place award at The Gamble Rogers Festival in 2005 and 2008 and the 3rd place award at The Will McLean Music Festival in 2006. His ensemble has also been named "Best Country Band" in the southeastern United States — twice.
Originally from North Carolina, Larry aims to provide space and a stage for others to share their musical stories, co-founding The Songwriter's Circle out of Jacksonville, FL in 2006. He also engineers and owns an in-home music studio to aid peers and newcomers in the production of their musical dreams and has recorded many of his own records. His onstage energy shows off his North Carolina musical roots, as well as his light-hearted joy of songwriting, singing, and performance. Larry has shared the stage with the likes of Waylon Jennings, The Texas Playboys, and Bill Joe Shaver, to name a few. Larry's style of stacking old-time country and bluegrass with the more modern Americana and folk genres has made him a highly sought-after and premier country music performer in the state of Florida.