Beluthahatchee Park
1501 S. R. 13 North, Fruit Cove, FL, 32259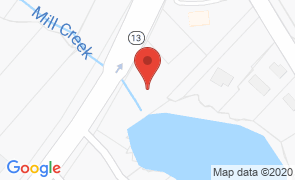 Located in northwest St. Johns County on the William Bartram Scenic Highway (SR 13), Beluthahatchee Park was formerly the residence of human rights activist and journalist/author Stetson Kennedy.

Beluthahatchee Lake was created in 1945 when Mill Creek was impounded, creating a natural basin surrounded by high bluffs. This 70-acre tract was purchased by Stetson Kennedy in 1948 and then subdivided and preserved by him the following year, as he drew up the restrictive covenants to set the land aside as a wildlife refuge in perpetuity.

Stetson Kennedy created this refuge among the live oaks, magnolia, cypresses, and saw palmetto, where ospreys, eagles, tri-colored heron and countless other native wildlife could thrive.  "Beluthahatchee" is defined by noted author Zora Neale Hurston as a mythical "Florida Shangri-La, where all unpleasantness is forgiven and forgotten," and Kennedy certainly saw the site that way. He fostered that "sense of place" to create an enclave where other artists could come to enjoy nature's beauty and to share ideas. Woody Guthrie was a frequent house guest and composed a lot of his finest work at Beluthahatchee.

The author of Palmetto Country, Southern Exposure, and Jim Crowe Guide, Stetson Kennedy was probably best known for his investigations into the Ku Klux Klan which resulted in his 1957 book, The Klan Unmasked. His work as a writer, activist, and conservationist continued until his death in August 2011.

The Kennedy homestead was added to the American Library Association's national register of literary sites in 2003, and Kennedy himself was inducted into the Florida Artists Hall of Fame in 2005. Beluthahatchee is now a St. Johns County park, with the main house serving as a museum, with many of Kennedy's personal items on display, along with educational exhibits about Kennedy, Woody Guthrie, and  conservationist William Bartram,

Facilities at Beluthahatchee Park will include a picnic pavilion, and two wildlife observation platforms. Additionally, there are plans for a nature trail and a log cabin that will house an artist-in-residence through the Florida Folklife program.

The park is currently open only for special events. Call (904) 209-0348 or email here for more information.

No Reviews Yet...

Be the first to Review Beluthahatchee Park!




Restaurants
Near Beluthahatchee Park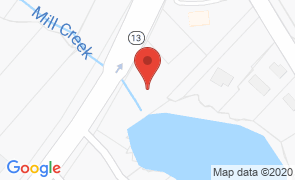 Beluthahatchee Park
1501 S. R. 13 North, Fruit Cove, FL, 32259
(904) 209-0348