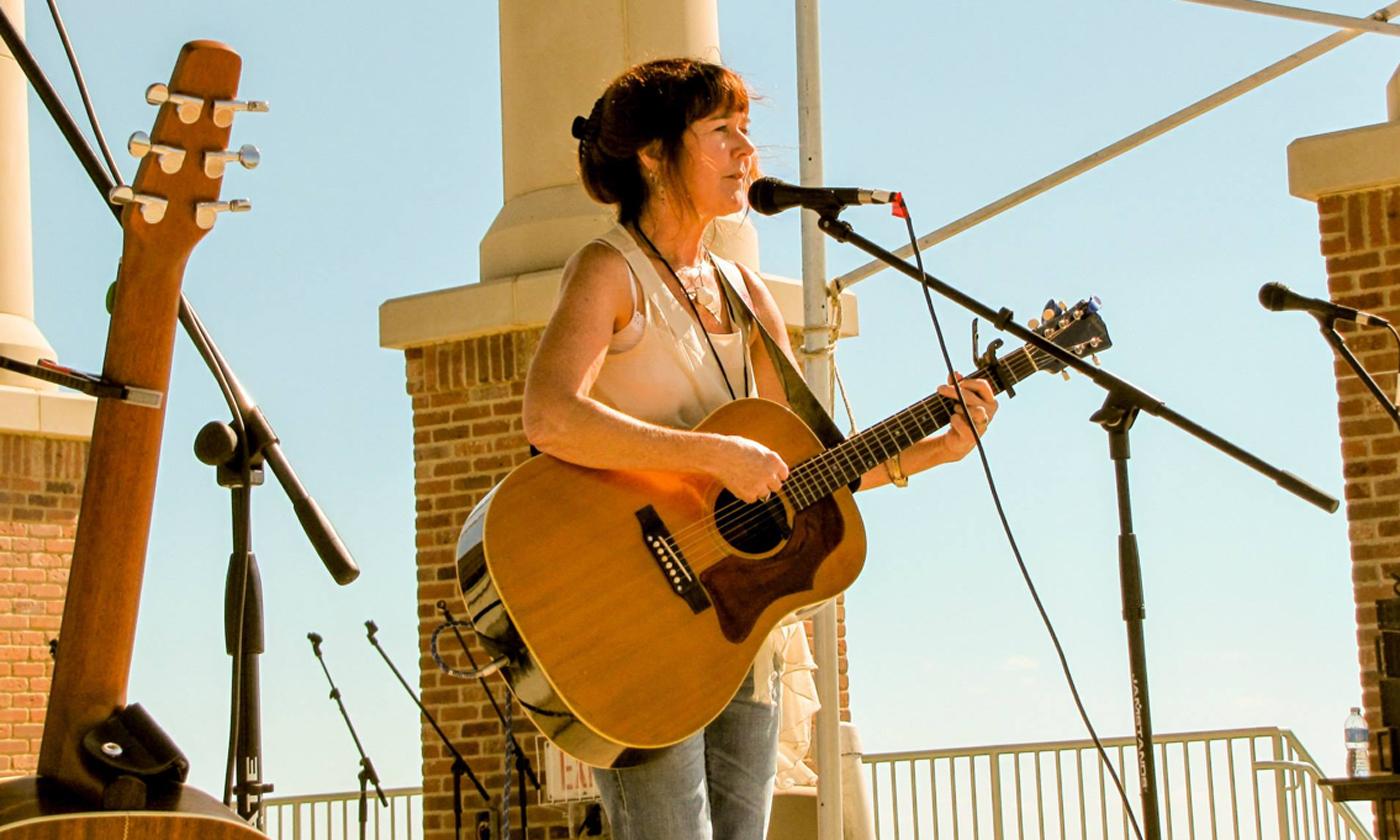 Crossing the genre gap of folk, country, bluegrass, mountain music, blues, seafaring songs, and folk/roots music, Lee Hunter brings in the spoken word as readings from the Civil War, with a genuine personal sound.
Touring folk festivals between 1992 and 2014, Lee was half of the well recognized duo, Tammerlin, which toured through the Mid-Atlantic coast and Southeastern U.S., as well as across France.
As an opening act for Doc Watson, Emmy Lou Harris, The Band, the Del McCoy Band, and Alex De Grassi, Lee has shared the stage with the best of the best. From the Millennium Stage at Kennedy Center to Skipper's Smokehouse in Tampa, the sounds of Tammerlin broadened the scope of folk listening audiences.
Playing a plethora of instruments which includes a double neck guitar, xylophone, mandolin, marimba, piano, acoustic guitar, and various mallet instruments, Lee flexes her musical range to the max.
Lee is currently focusing on her own music, and continues her outreach for schools and community groups.