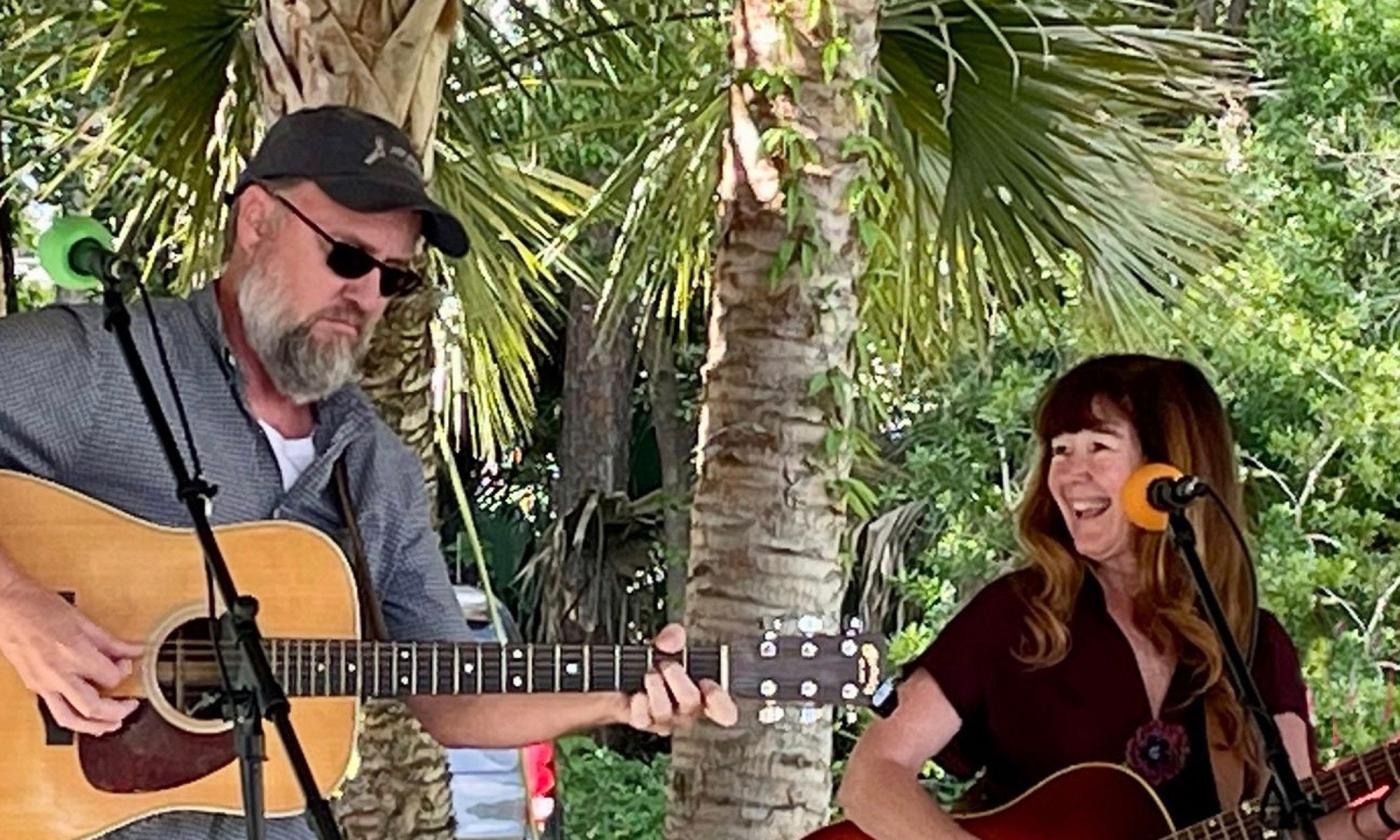 Both Lee Hunter and Joey Kerr, singers/songwriters and multi-instrumentalists, have a long list of music credits—particularly in the folk genre.
Lee worked with Arvid Smith in the duo Tammerlin from 1992 to 2014. Since then, Lee continues to sing original songs and traditional folk tunes, taking the stage alone, or accompanied by a number of well-known folk artists. Lee lives in Northeast Florida and has partnered with musicians, artists, museums, and causes in the area.
In 2013, acclaimed guitarist, mandolin player, and songwriter, Joey Kerr won the Graham Parsons Guitar Pull and Tribute Festival Songwriting Contest. He, too, has been a frequent performer at various festivals and has been a collaborator with many other musicians.
More recently, Lee Hunter and Joey Kerr are performing as a duo, and the two of them have developed an educational opportunity for music students of all ages.