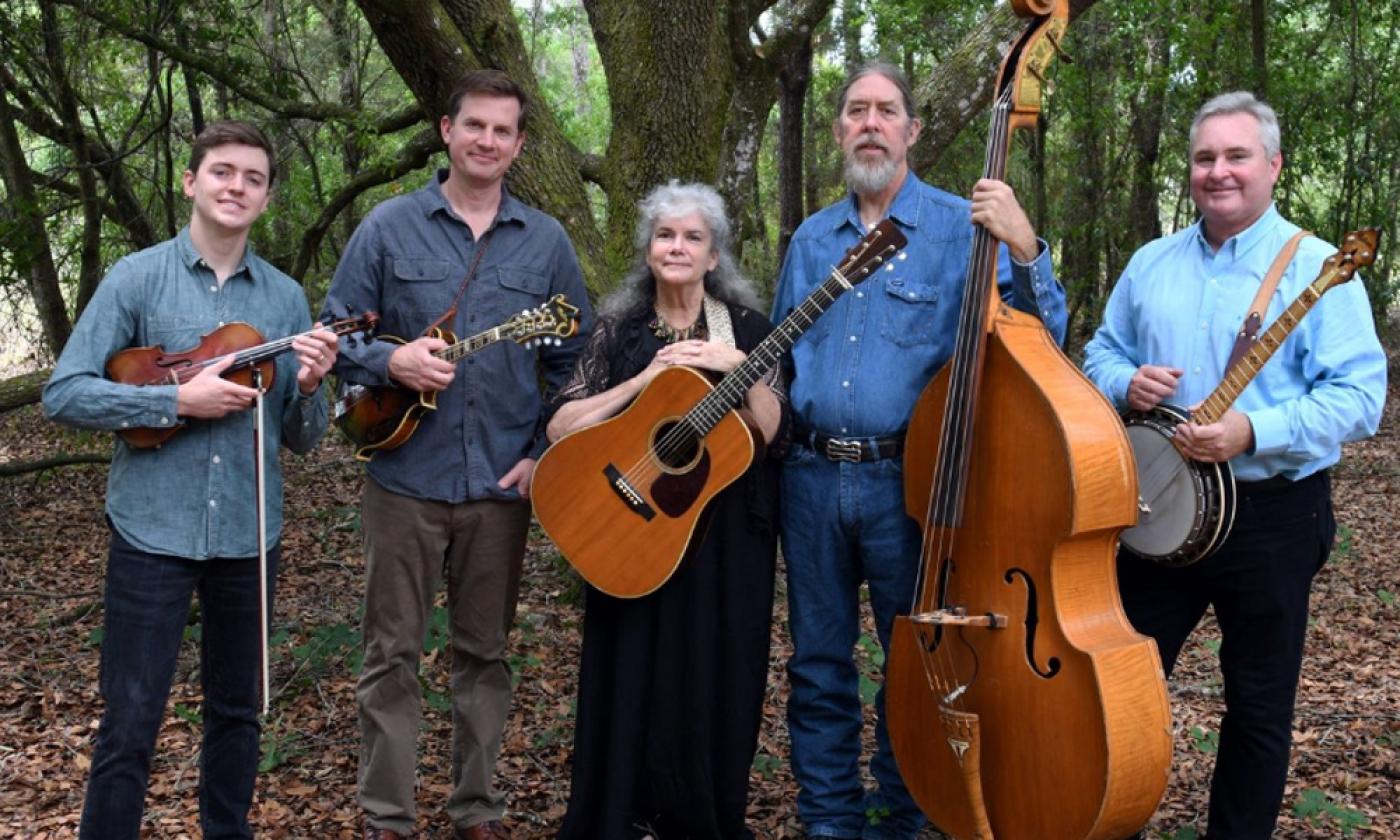 Medicine Springs
Medicine Springs — five of the area's best bluegrass musicians, doing what they do best.
The members of Medicine Springs will be familiar to anyone who likes bluegrass music and follows musicians in Northeast Florida. Each of the five have distinguished careers and a strong following. Together, they are a powerhouse bluegrass band, performing original songs and old favorites, with the occasional jazz or old swing number tossed into the hat and given a bluegrass flair.
Scott Anderson, on banjo has long been well-known on the bluegrass and gospel circuits and has a number of solo albums. Scott has also performed with Vassar Clements, Clay Hess, and the Naples Philharmonic Orchestra. Gabriel Valla — on guitar, mandolin, and vocals — won the Merle Watson Festival Flatpicking Championship in 1991. Gabe has written many original tunes and performed with a number of outstanding musicians and groups. Lis Williamson plays rhythm guitar and frailing banjo and provides lead and harmony vocals for Medicine Springs and other well-known groups. Lis is also a singer/songwriter and recently released a solo album. Lon Williamson on stand-up bass provides the rhythm for the band, as well as vocal harmonies. He and Lis are known for their work with other bands, including the Driftwoods and The Gatorbone Band, as well as for their much-loved duo performances. New to Florida, fiddler Christian Ward recently moved to Gainesville from California. Christian has extensive experience performing with his family band and spent three years touring with Sierra Hull and Highway 111. He won the Florida State Fiddle Contest in 2013.
This band of experienced and generous bluegrass musicians Medicine Springs in 2019.