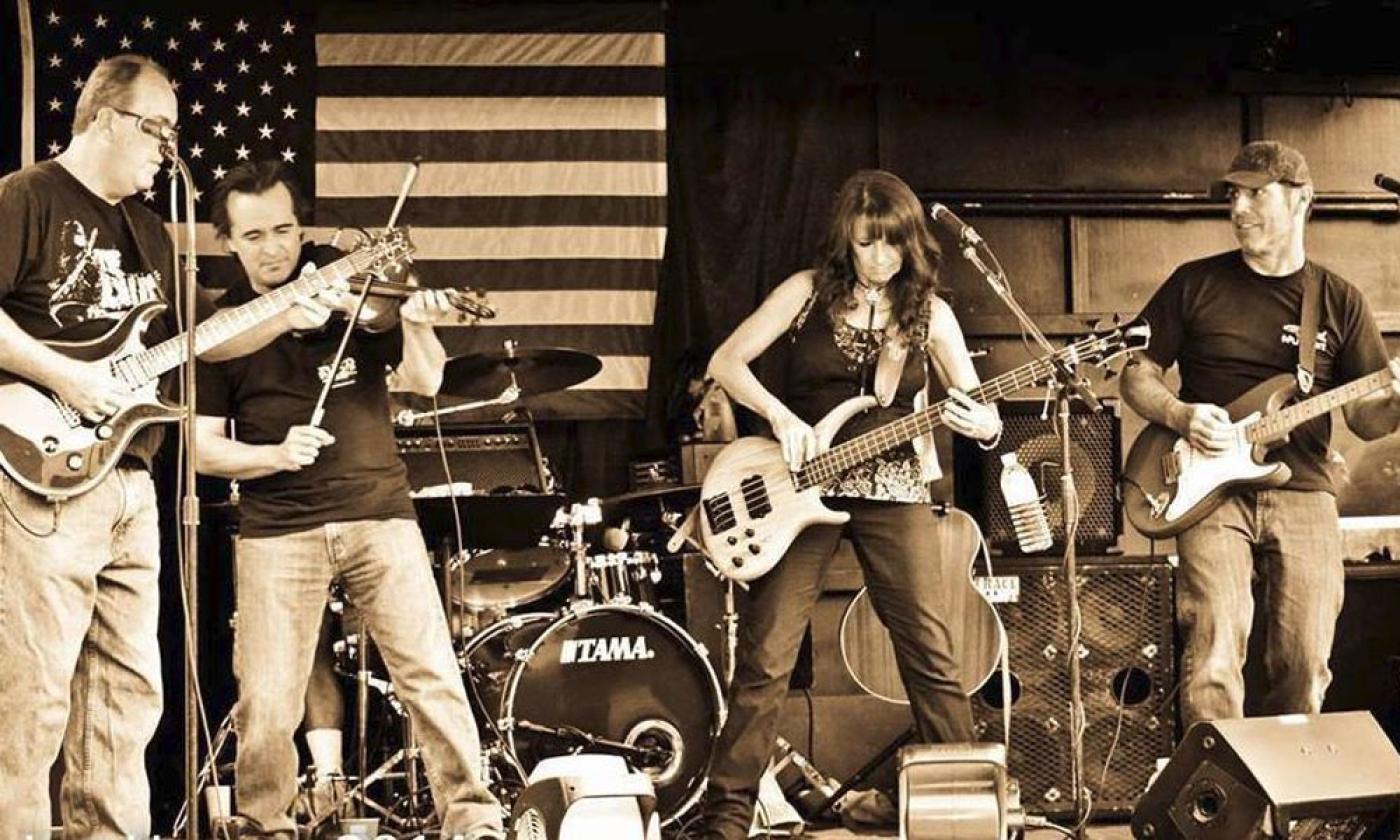 Red River Band
Red River Band is St. Augustine's pride and joy, achieving big success in a small town by performing vintage country, contemporary country, gospel, bluegrass, classic rock, and southern rock.
Red River Band has been heating up the stages in the music scene in  St. Augustine, Florida for over two decades. Performing a variety of vintage and contemporary country, bluegrass, southern rock, gospel, and classic rock, the five-piece fiery band shows no signs of slowing down. Red River Band has been known to cover artists ranging from Michael Jackson to Martina McBride. Lead guitarist and vocalist Jonny Pellicer shares the stage with his wife of almost forty years, Lori Pellicer.  Lori is lead vocalist and electric bassist for the band and her influences include Susan Tedeschi, Miranda Lambert, and Nancy Wilson from the band Heart.  The couple is joined by James Wilson on electric guitar, T.R. Zielinski on fiddle, as well as Mike Bennet on drums. Each of the five members of the band add to the vocal role of the ensemble and have been known to produce five-part harmonies that are out of this world.
The Red River Band has landed opening act positions for Charlie Daniels, Jerry Lee Lewis, Tammy Wynette, Loretta Lynn, and John Anderson and have even shared the stage with Artemis Pyle of Lynyrd Skynyrd.  This award-winning ensemble has headlined the Cathedral Festival, VeloFest, the Blue Crab Festival, and the St. Ambrose Spring Fair. They have also been the opening act for Sister Hazel at St. Augustine's Rhythmn & Ribs Festival.  The band was voted first place by locals in the Best of St. Augustine Awards in the "favorite band" category four years in a row from 2012-2015, and was inducted into the St. Augustine Music Hall of Fame.  Lead singer Lori Pellicer says, "Time flies when you are having fun. I guess the band has been together about 25 years."