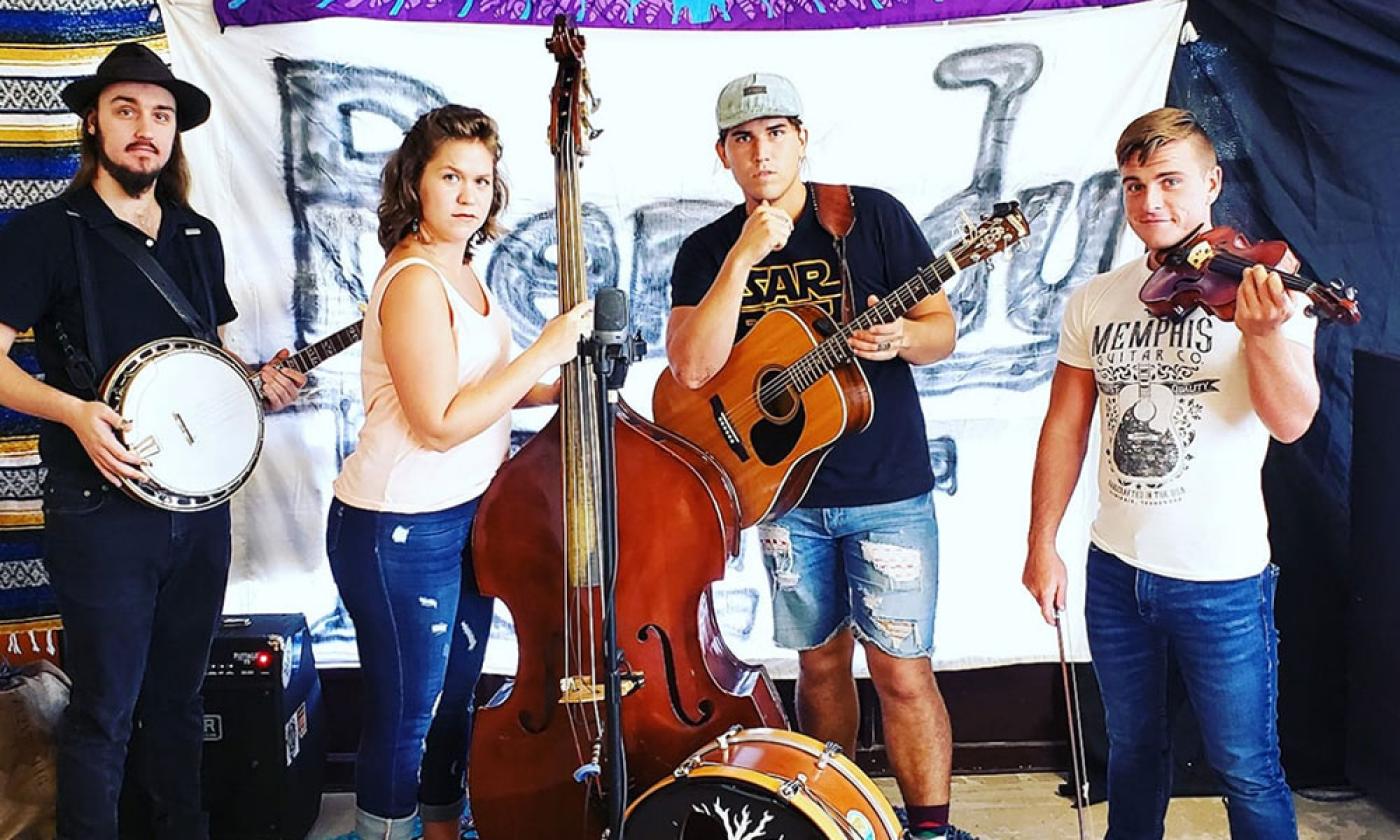 Remedy Tree
Remedy Tree combines the sound of old-time traditional bluegrass and Americana with modern tunes to bring a new generation of music to their listeners.
Remedy Tree is an a Americana/folk band from St. Augustine, Florida. Gabriel Acevedo, the lead vocals of the band, started writing songs at a young age, and with his brother he formed several bluegrass bands between 2008 and 2014. In the summer of 2015, Gabriel Acevedo and his wife Abigail formed Remedy Tree.
Their energetic songs intertwine roots Americana, bluegrass, and old-time music. Over time, the band's sound has grown as they keep producing original content influenced by contemporary and traditional artists such as Old Crow Medicine Show, Mandolin Orange, and The Avett Brothers. "Our vision for Remedy Tree is not only to provide people with quality entertainment and a good time, but through that moment we wish that they may find a remedy for their sorrows… A remedy for a chronic sad heart and a feeble mind," says Gabriel Acevedo. Current members of the band are Gabriel Acevedo playing guitar and fiddle, his wife Abigail Acevedo on guitar and bass, Aaron Morse playing mandolin, and Benny McDowell playing banjo.
Editor's Note:
We encourage you to verify event times and details with the organizers, as they may change.