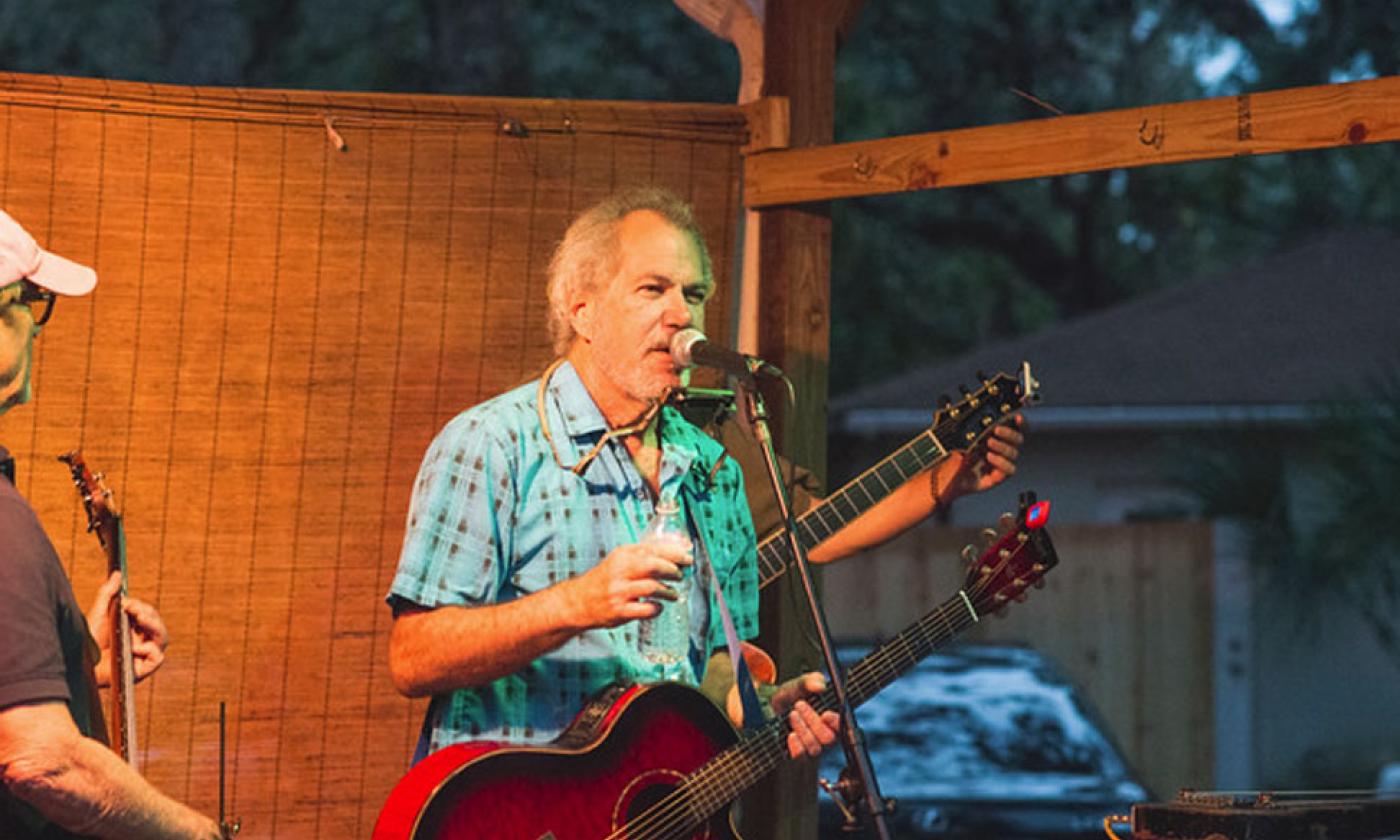 Rob Peck
Rob Peck is one of St. Augustine's original troubadours, performing an array of covers and originals that provoke a sense of musical nostalgia.
Rob Peck is St. Augustine's troubadour of many colors, capable of captivating audiences in an instant, no matter the venue or time of day. Originally from Gainesville, Peck has been immersed in music from a young age, recalling his days of seeing Tom Petty play small hometown gigs to rowdy, packed houses. Rob's original songwriting is incredibly deliberate, bringing to light the struggles of the human spirit, while putting his own vulnerability into his story-filled songs as well. He has a way about him on stage that seems incredibly cozy. A master of both guitar and harmonica, Rob creates a vibe unlike any other - wholesome, yet ready to rock. It's no surprise Rob has recorded on countless local projects for his colleagues, including Katherine Archer's environmental hit, "Black, Black, Blood." Rob adapts to setting and audience without thinking, settling into a performance like an easy chair.
Rob's ability to further an audience's curiosity remains unmatched, as he deviates from expectation, combining blues and rock and roll with Americana, classic rock, and easy listening. His cover song selection is so far-reaching it is almost limitless, as Rob plays everything from Tom Petty to Elvis. Even more impressive is his original material which incorporates genre and music theory with his life experiences and notable lessons, creating a distinguished sound full of vivacious lyrics and masterful instrumentation. A harmonica player as well, Rob is ready and eager to jump on stage at a moment's notice, packing an arsenal of notes inside his pockets. He will often wander the musical streets of the city to jam at a moment's notice with his musical colleagues and then make a quick exit to the next performer while everyone in the crowd still has their jaws to the floor.