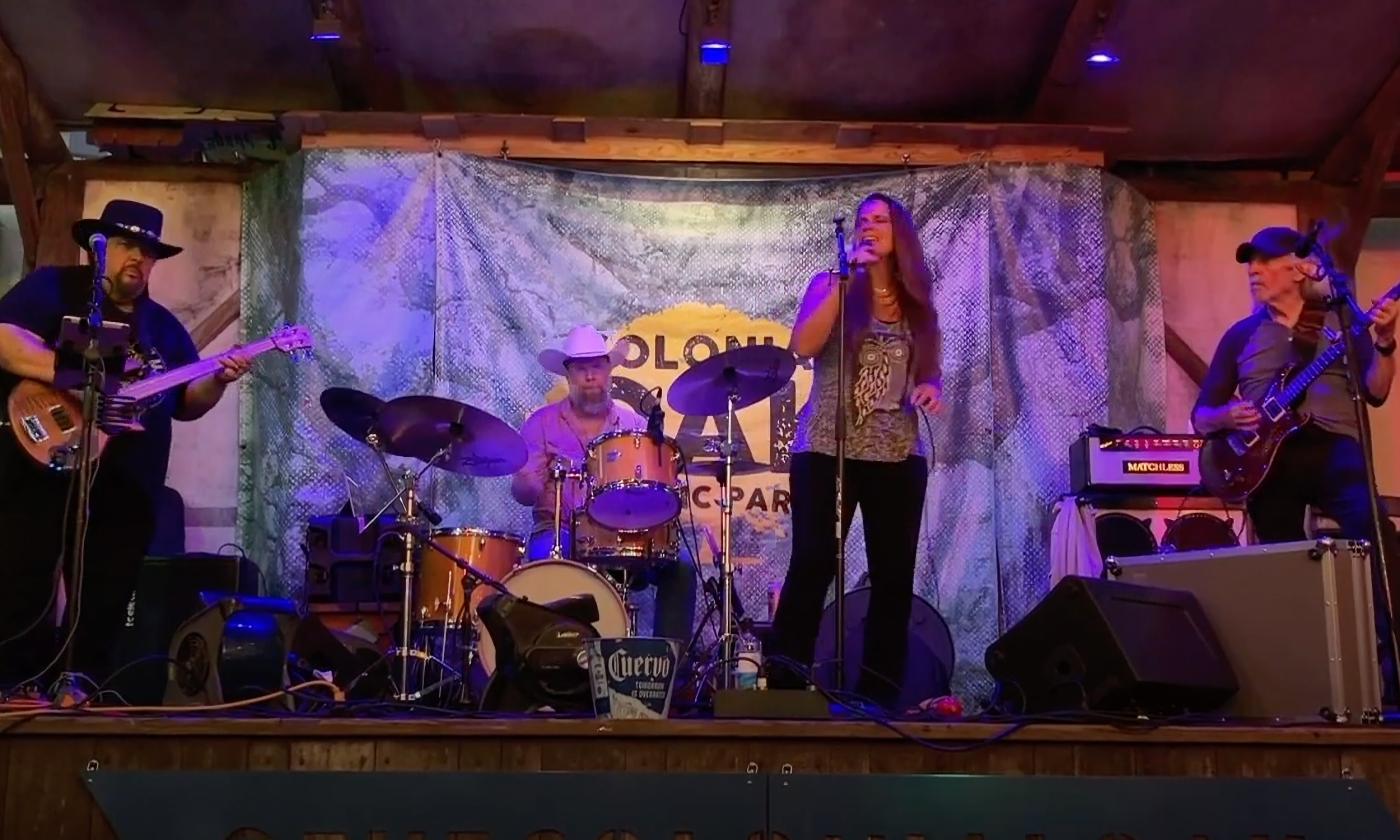 Saltones
These four local and experienced musicians enjoy playing Southern Rock for St. Augustine audiences.
The Saltones is the quintenssential St. Augustine Band: four accomplished musicians with vocal abilities; each with a wide-ranging experience with other bands; all from a wide variety of musical backgrounds; and all four having played together for years to the delight of locals and visitors.
The Saltones — Rob Autrey, on bass and vocals; Kevin Mileski on drums and vocals; Johnny Morrison on guitar and vocals, and Teresa Benton on lead vocals and percussion  — perform a lot of music that fits the Southern Rock vibe. However, like their individual musical backgrounds, their sets are eclectic and cover a wide range of music.