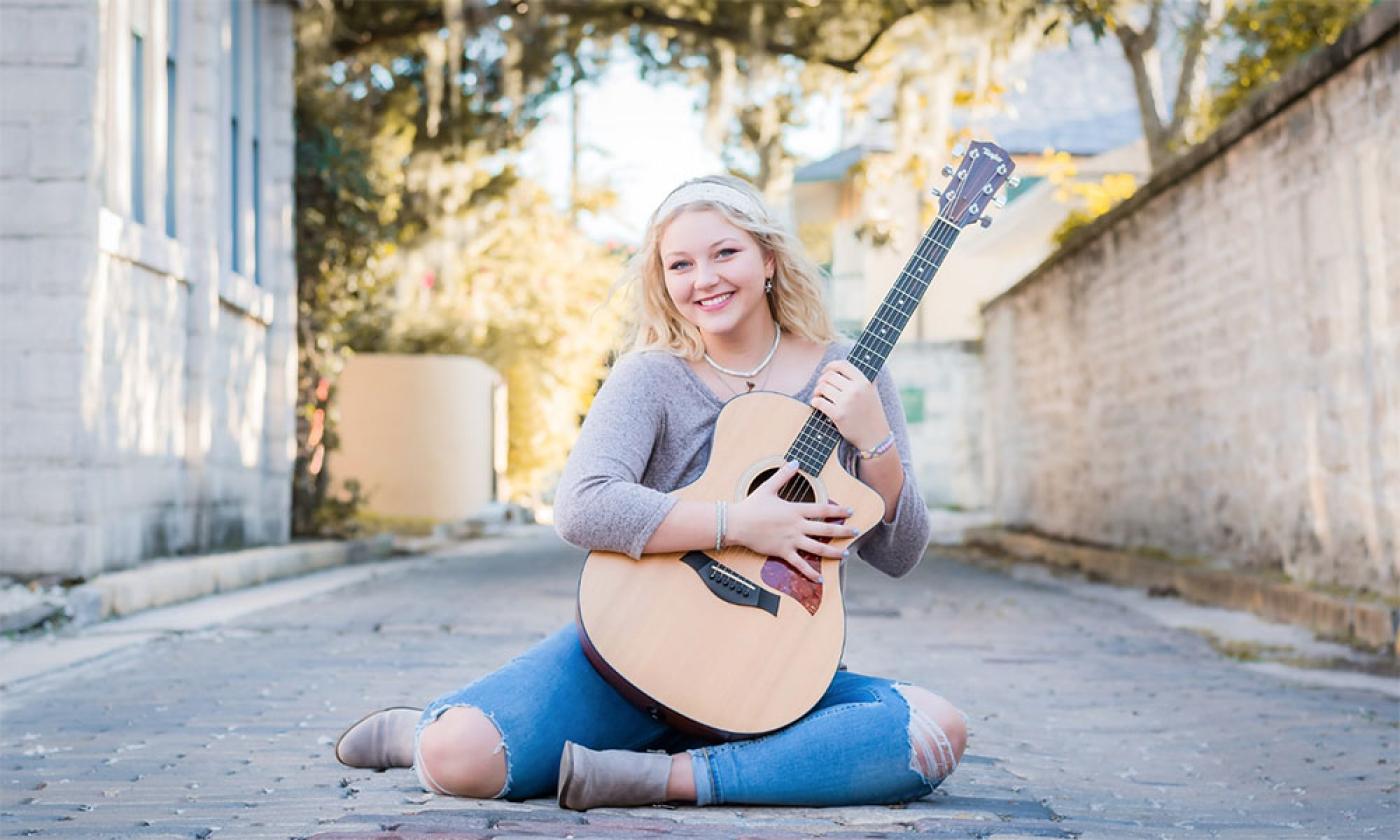 Shayla Nelson
One of St. Augustine's youngest performers, Shayla Nelson sings covers and her own songs.
Shayla Nelson grew up in St. Augustine, listening to live music at every opportunity. She began singing at a young age and, though still a student, is also a multi-talented singer, song-writer, musician, and actor. 
In addition to her studies, she works at a recording studio, learning her craft and working with sound engineers and other musicians. Shayla plays piano, guitar, and ukulele, and most often accompanies herself on the guitar when performing.
She has performed covers and her own songs in a variety of venues, and has backed-up other singers around town.