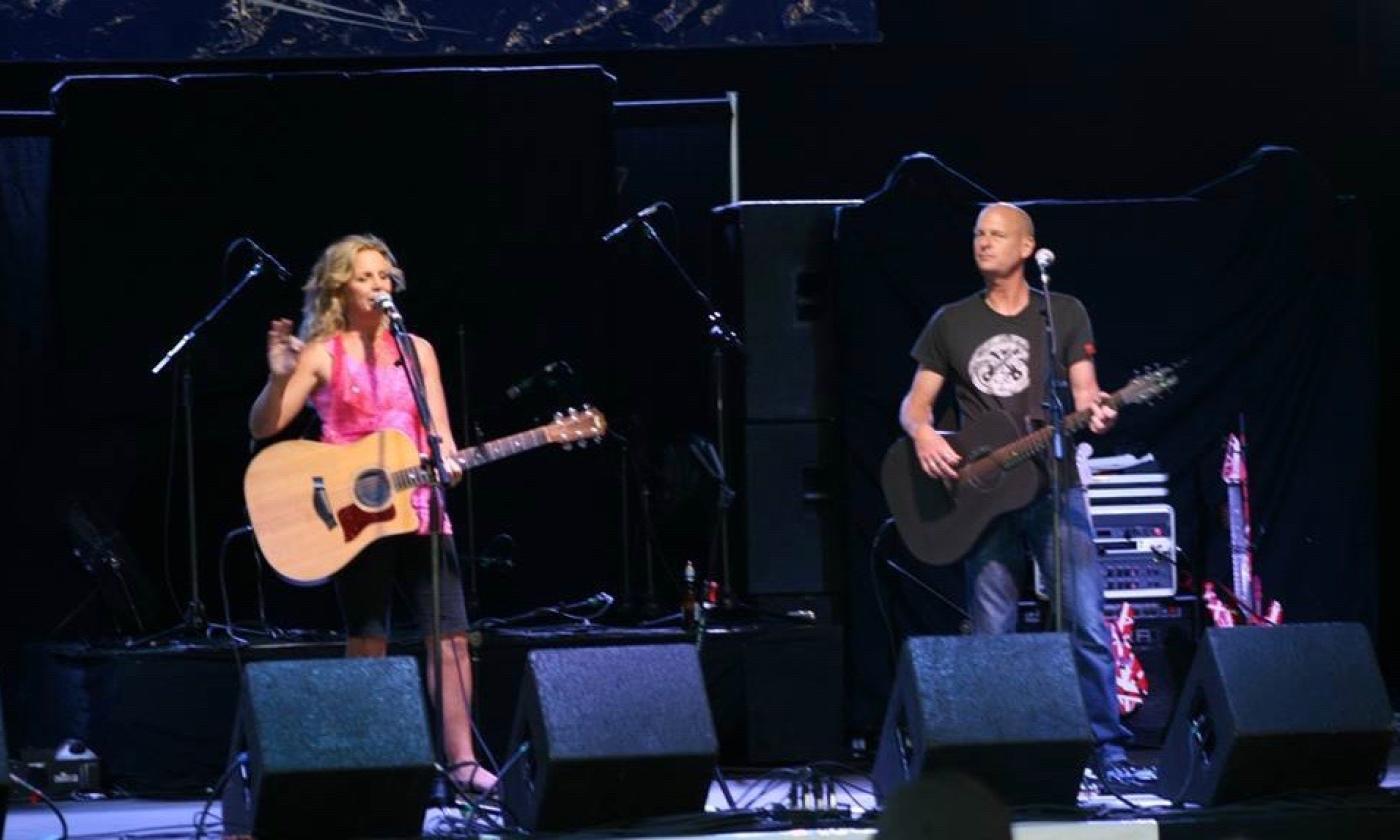 Sizemore
Husband and wife duo Sizemore is St. Augustine's fierce and spirited southern-driven ensemble, performing southern rock, alternative country, 80s and 90s rock and roll, pop, and contemporary country.
Sizemore is St. Augustine, Florida's alternative and contemporary country husband and wife duo comprised of Jack Sizemore and Amy Dalley-Sizemore. This southern-driven duet braids 80s and 90s rock and roll, pop, contemporary country, southern rock, and alternative country into a genuinely enchanting ensemble. The duo's lyrical strength and choice in musical composition blends magically with their natural on-stage chemistry, forming a connection that audiences can relate to instantaneously. Amy's vocal style is drenched with country influence and one can hear subtle hints of Martina McBride and Patsy Cline, though their cover song set list includes everything from Def Leopard to Loverboy. Their full-band ensemble, Sizemore Band, consists of additional members Billy Annin on drums, Brad Burns on electric guitar, and Kevin Kennedy on bass guitar. 
Lead singer Amy Sizemore takes to the stage with microphone in hand and boots in tow and never fails to razzle and dazzle crowds with her unforgettable southern charm. Every now and then she will tune up her acoustic guitar and take the reins both musically and vocally, a rare treat for audience members. Her husband Jack Sizemore takes on the role of harmonious back-up vocals and lead acoustic guitar and the two have an impressive original body of work. Their latest single release featuring Tony Lucca, Need Your Love Tonight (2019), shines a spotlight on Jack's vast knowledge of the guitar while highlighting Amy's angelic yet fiery vocal performance. Other original single releases of the duo conquer heavy human topics such as the process of getting over a former flame, feelings of failure within romantic relationships, and love not always being like it is in the movies.