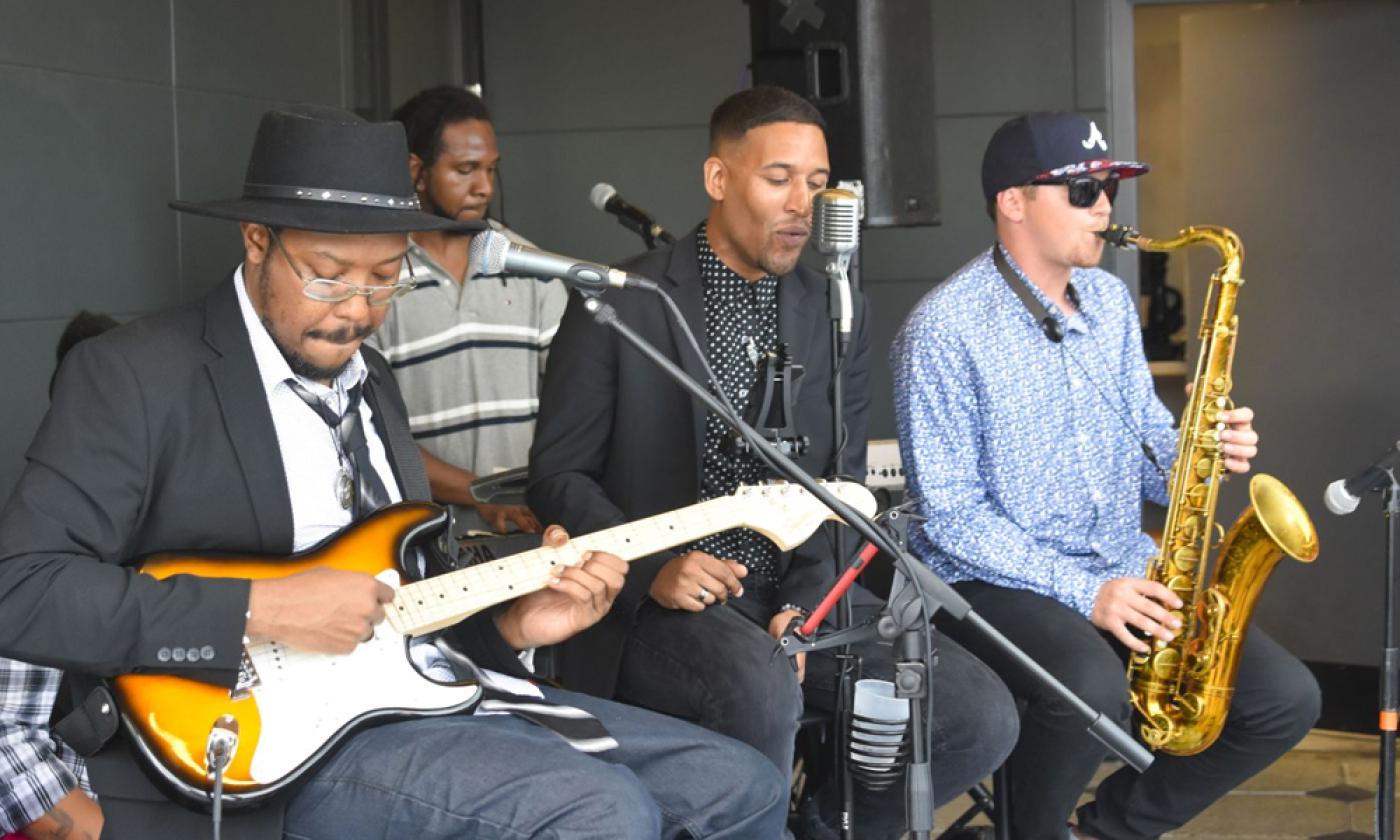 SouLo Lyon
Groove master and guitar extraordinaire, St. Augustine's SouLo Lyon is an unstoppable compilation of musicality, blending soul, roots, reggae, hip hop and rhythm and blues into a delectable mix of tasty sounds.
St. Augustine's SouLo Lyon is seemingly a force of nature with a bottom line theme of social education and spiritual development. Combining roots, soul, hip hop, reggae, and rhythm and blues, SouLo is a groove guitarist whose skill level is simply unmatched. Whether he's ripping riffs on an electric or setting a rhythmic mood on his acoustic, the sound produced by this soulful musician bubbles over with emotion. SouLo incorporates a heavy dose of rich personal history within each song, aiming to provide an artistic glimpse into his world. Signed to Naya Records, SouLo is best known for his award-winning ensemble The Band Be Easy, which has won Best of Jax in the music category three years in a row. 
Originally from St. Augustine, SouLo began teaching himself guitar around age thirteen and was performing professionally around northeast Florida by age fifteen. Often times his presence required an exception to the venue's age rules. SouLo's musical progression was so swift that he was named a teenage guitar prodigy and hailed as a mover and shaker of the underground live soul and hip hop music scene. His musical adventures have led him to touring nationally around the United States as well as playing several tours in Jamaica. SouLo's first original, full-length record, I Play Music, can be found on Apple Music, iTunes, and Spotify.