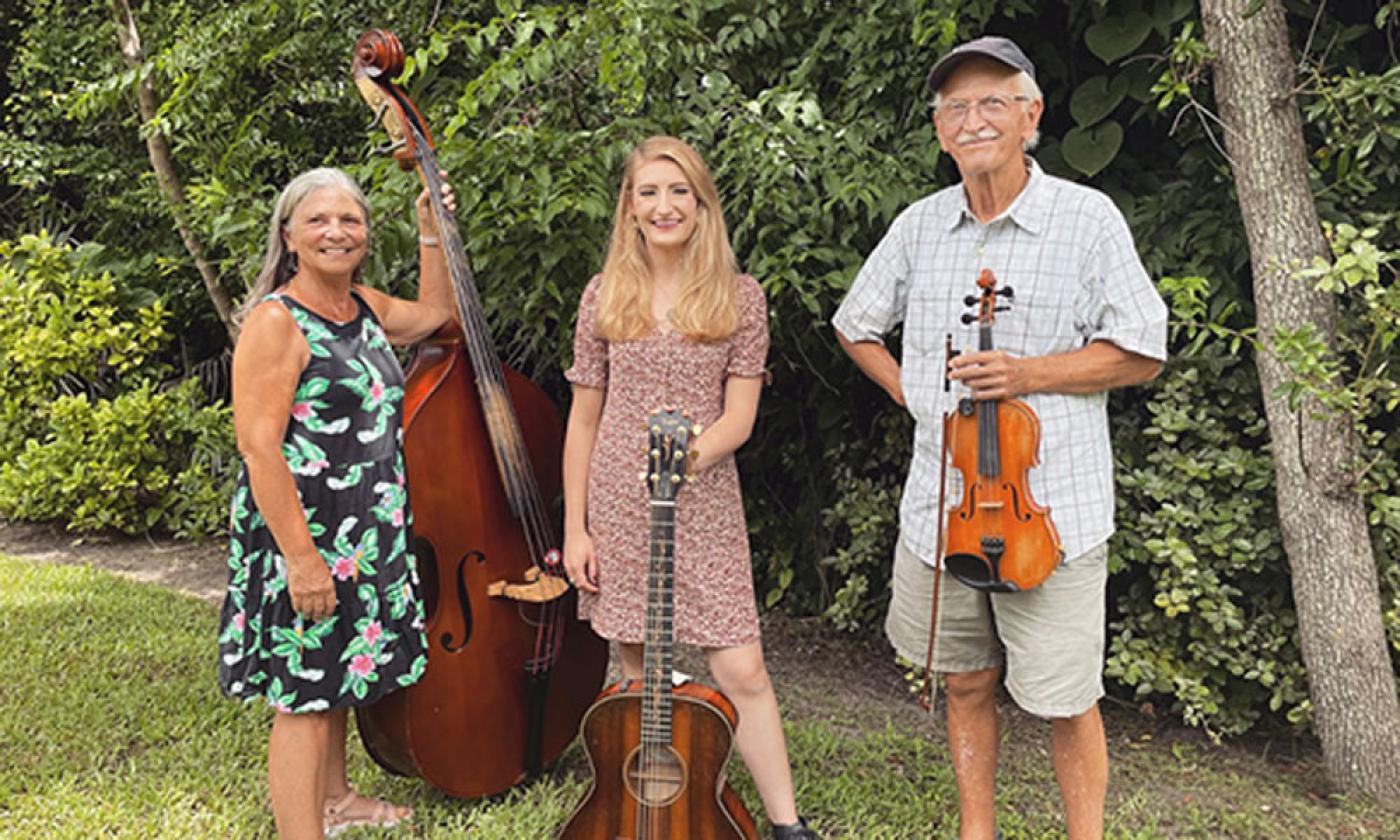 Three Dimensional
Three Dimensional — a clever name for three musicians with varying experiences and backgrounds, singing Americana, Bluegrass, and original songs.
Brittani Mueller, guitarist/singer/songwriter has joined with bassist and vocalist Leslie Lacika, and fiddler/singer/songwriter Allen Hood to form a trio that focuses on folk, Americana, bluegrass, and the occasional original tune.
Brittani, originally from Tennessee, now lives on the beach and studies commercial music. She has performed with numerous groups and as a solo act. Leslie, a singer, bassist, and banjo player, frequently performs at various Americana and folk music jams around town and is a regular member of the "Free Rangers" who gather to perform every Saturday at the Amphitheater's Farmer's Market. Allen is also a frequent member of the "Free Rangers," as well as an active member of the Dunehoppers. He is a songwriter and fiddle instructor who has lived in St. Augustine for years and plays with a number of traditional and contra dance bands.
Together, the three take great joy in performing music old and new, offering harmonies, fiddle licks, and sharing music from Woody Guthrie, the Band, gospel favorites, and traditional songs.