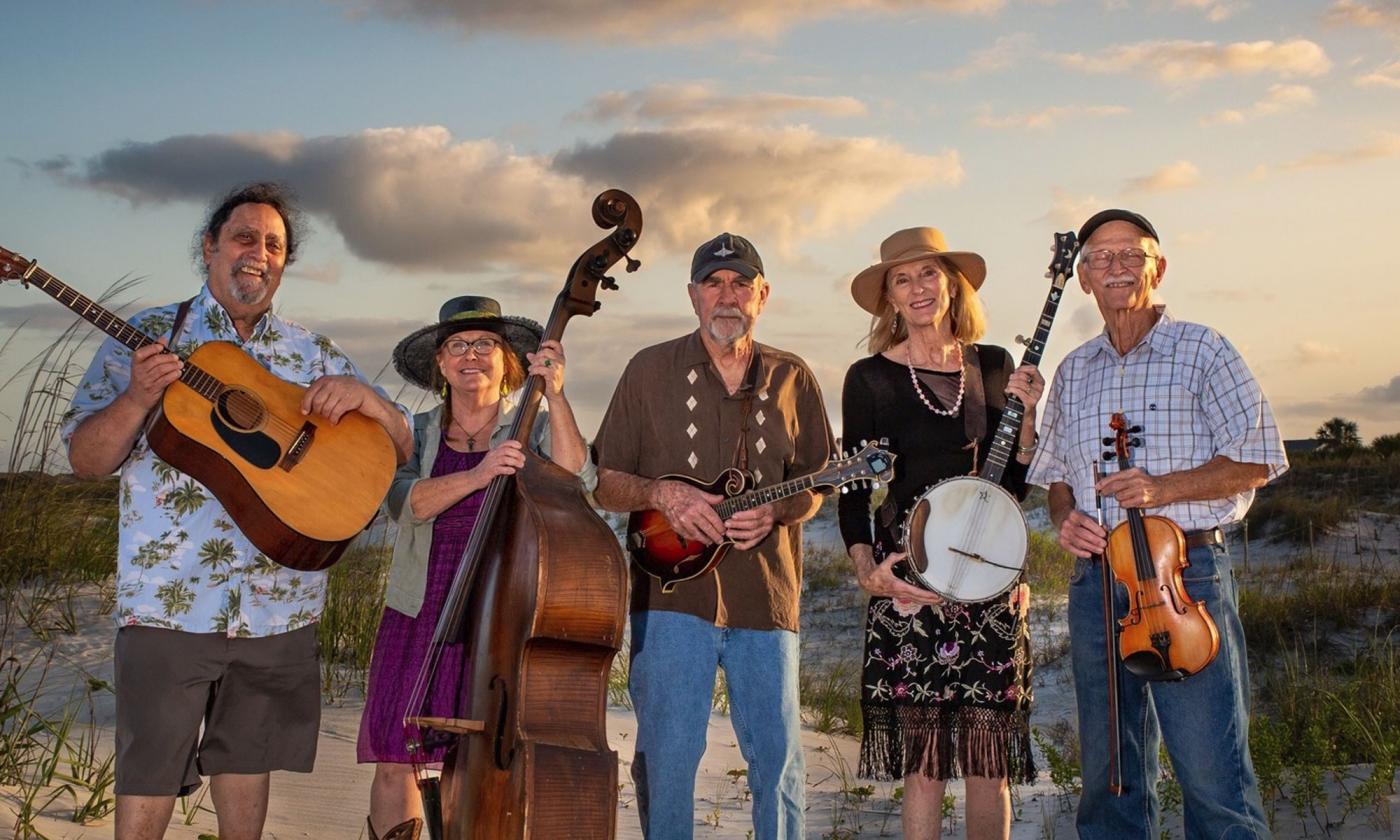 Dunehoppers
A local Old-Time Bluegrass and Contra Dance Band sure to get everyone's toes tapping.
A toe-tapping, contra-dancing, local group, the Dunehoppers play folk and Americana with what one member describes as an "old-time configuration."
The group is led by fiddler Alan Hood, who is usually joined by Mike Elias on guitar, Angie Bascom on Bass, Bob Parsons on mandolin, and Kathy Zemanek on banjo, fiddle, and guitar. Alternatively, Tommy Bledsoe and Jim Bascom will jump in and play banjo when needed. Just as the members of old time folk and dance bands ebbed and flowed, depending on which musicians could attend the particular barn dance, the musicians who make up the Dunehoppers ebb and flow with jobs, summer visits north, and other gigs.
The "old-time" configuration is evident by the style of the Dunehoppers's harmonies, and by their instrumentation. The banjo players use the traditional claw hammer style and whoever is playing the stand-up bass uses the plucking style — with the occasional slapping style for the right song.
They perform old favorites from long ago, with new songs written by one or more of the members, and a select number of hits from the rock and roll era played in a new "old-time" configuration.