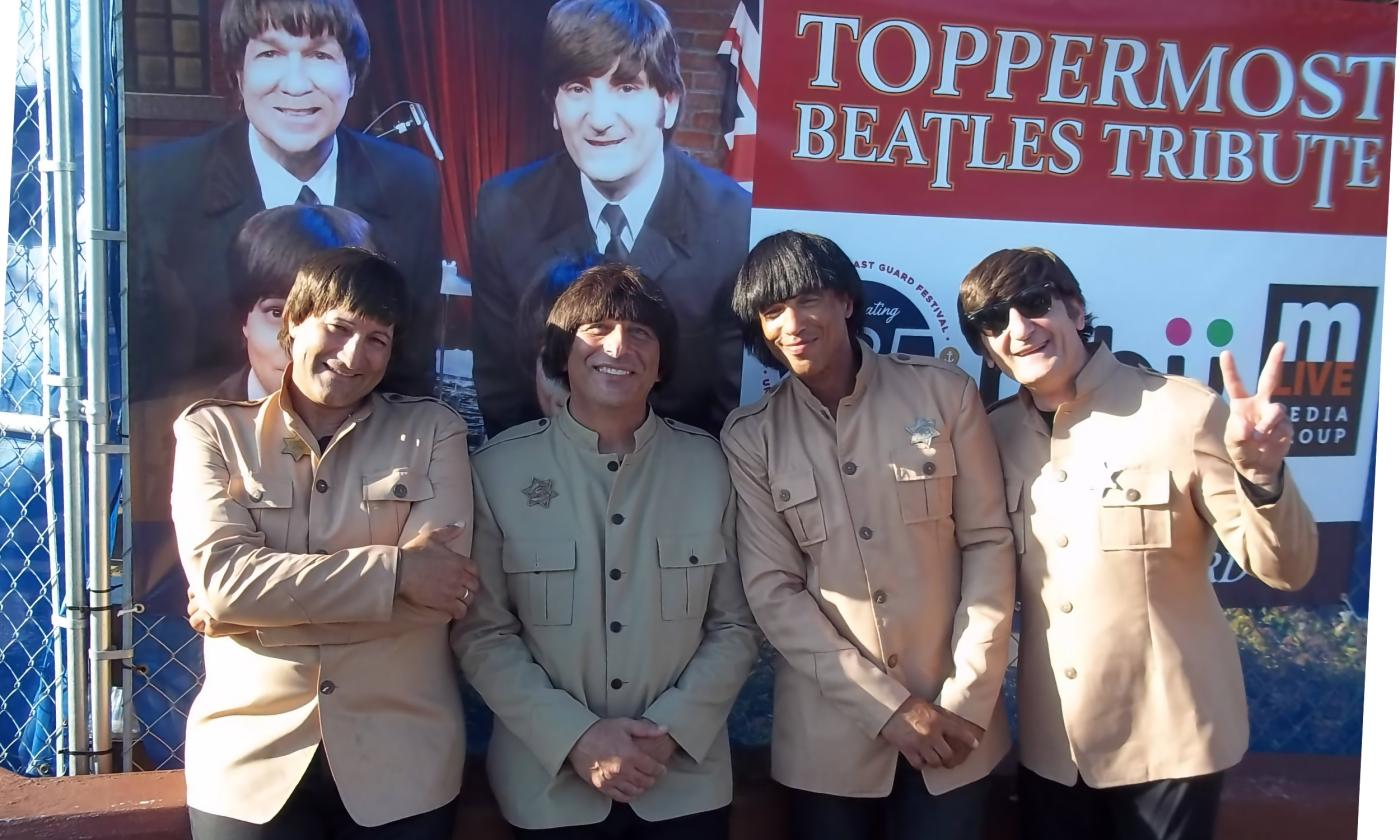 Toppermost – Beatles Tribute Band
From North Florida, this Beatles Tribute Band has delighted audiences since 2007.
Four American musicians, who love the Beatles, created Toppermost, a Beatles tribute band, in 2007.
Now, with over 1500 shows under their iconic haircuts, Toppermost has performed at festivals, corporate events, resorts, and theaters — and other venues.
The goals of this group from North Florida are to share the Beatles songs that America loves, and to leave the audience feeling happy.  They succeed at both due to their strong musicianship and their theatrical talents, which combine to let each audience once again (or for the first time) enjoy the excitement of a Beatles concert.