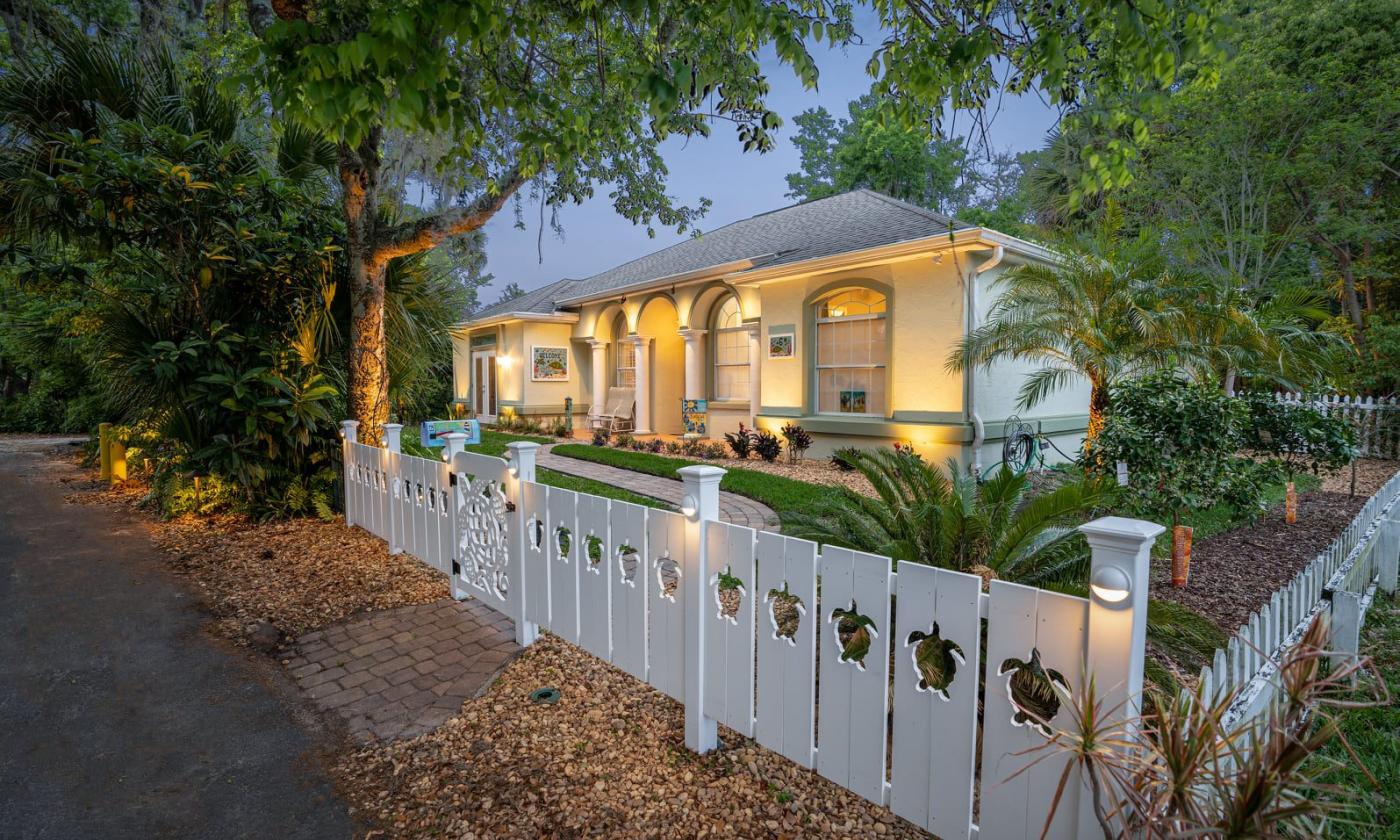 St. Augustine Guest Houses
Arsty vacation rentals in Uptown and Historic Downtown.
St. Augustine Guest Houses offers a choice of three vacation rentals. These rentals are a modern alternative to the traditional bed and breakfast or corporate hotel room. Each home offers spacious rooms, walking access to downtown, and artsy decor. Exclusive access to the Serenata Beach Club lets guests take advantage of luxurious pools, a fully-equipped gym, oceanfront dining and bar options, and a private beach.
The downtown guest house on Loring features top-of-the-line amenities, including travertine floors, stylish furniture, sleek granite and quartz countertops, and energy-efficient LED lighting. This three-bedroom guest house in Historic Downtown is near Francis Field and the bayfront.
The Uptown Sanchez Suite features wood ceilings, artisan furniture, local artwork, a screened-in porch, and a 65" television. This two-bedroom suite comprises an upstairs studio and a king-sized room with an ensuite bathroom.
The ArtHouse, behind Sanchez Suites, is an old warehouse transformed into a creative three-bedroom accommodation. The home features stained glass doors, red cedar counters, and a graffiti wall. This downtown guest house is lively and bright, from the colorful shower tiles and Jackson Pollock-style bathroom sinks to the custom headboards and accented picture frames.