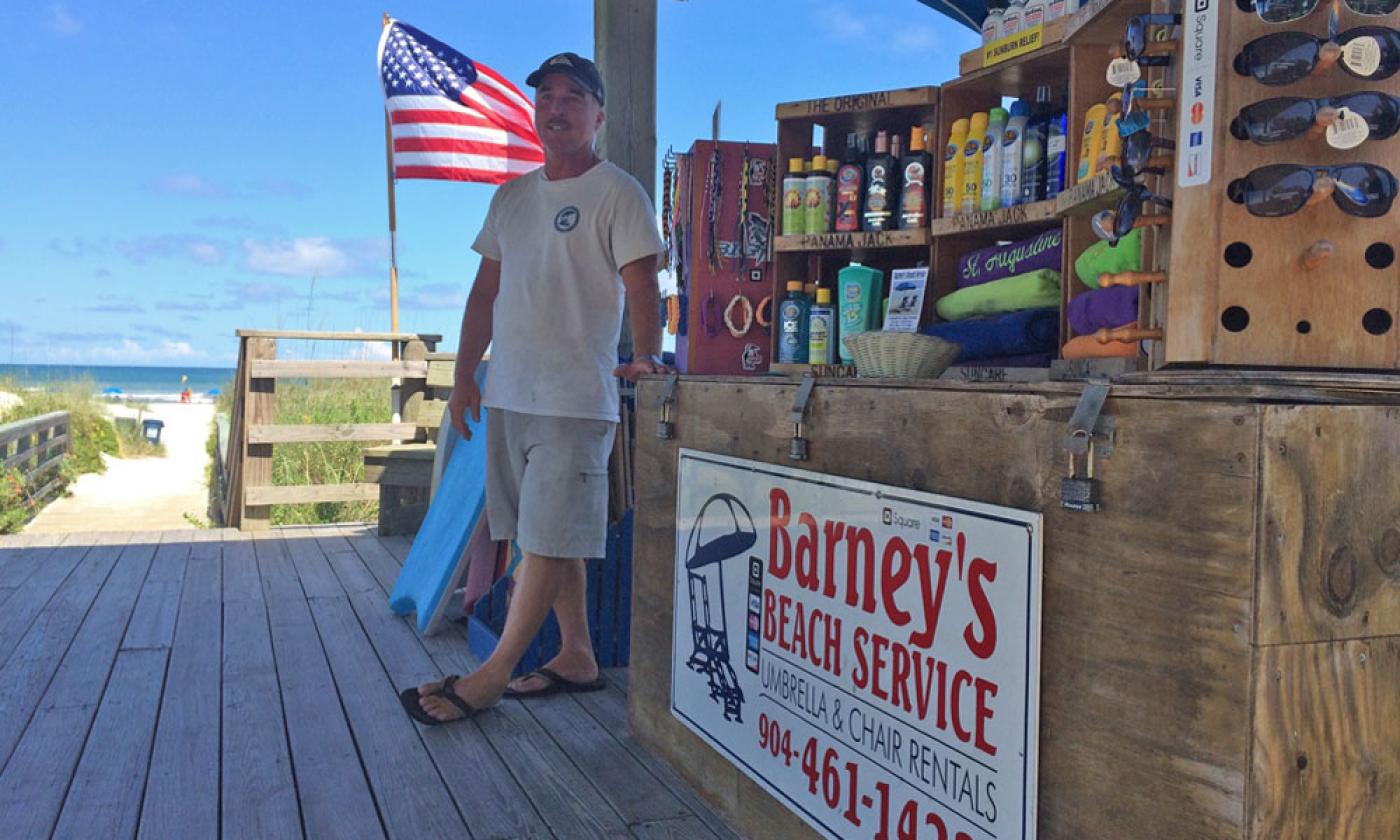 Barney's Beach Service
Barney's offers convenient beach chair and umbrella rentals in St. Augustine Beach.
Barney's Beach Service offers convenient and high-quality rentals of beach chairs and umbrellas in St. Augustine Beach. With three locations on St. Augustine Beach, at the Guy Harvey Resort, the Hampton Inn Oceanfront, and Big Bill's Beach Stuff, Barney's also offers the convenience of delivery to many other resorts in the area.
Rentals are available from 9 a.m. until 5 p.m. seven days a week during peak season, and reservations are encouraged to ensure availability.