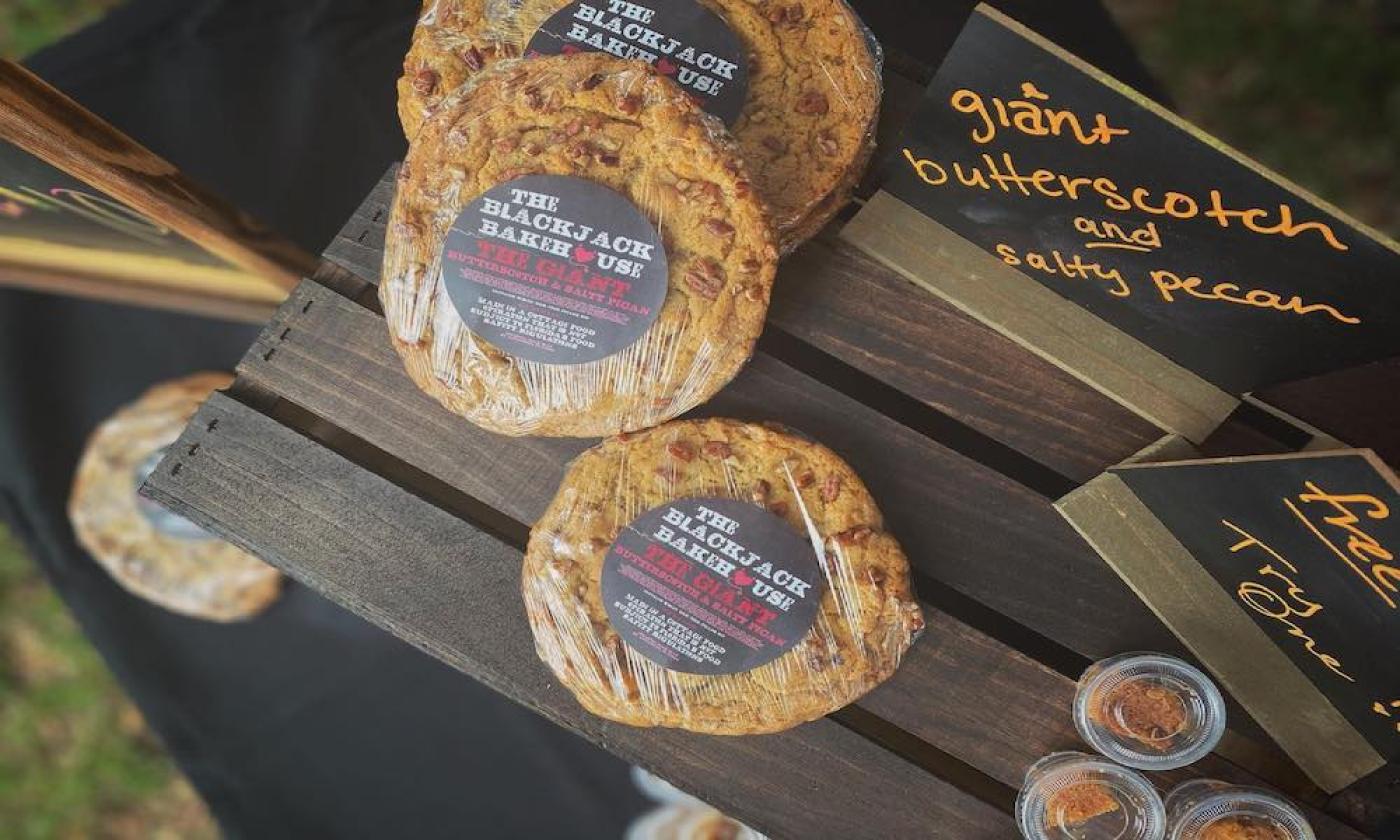 The Blackjack Bakehouse
A little kitchen with huge cookies for sale at St. Augustine's farmers markets.
The Blackjack Bakehouse features giant cookies and little cakes at farmers markets all around St. Augustine. The baked goods are prepared in a little kitchen with a lot of love.
Those who enjoy the cookies, cakes, and brownies can visit the website to discover recipes for these goodies as well as for sauces, confections, ice cream, breakfast baked goods, pies, and even some healthy items too.