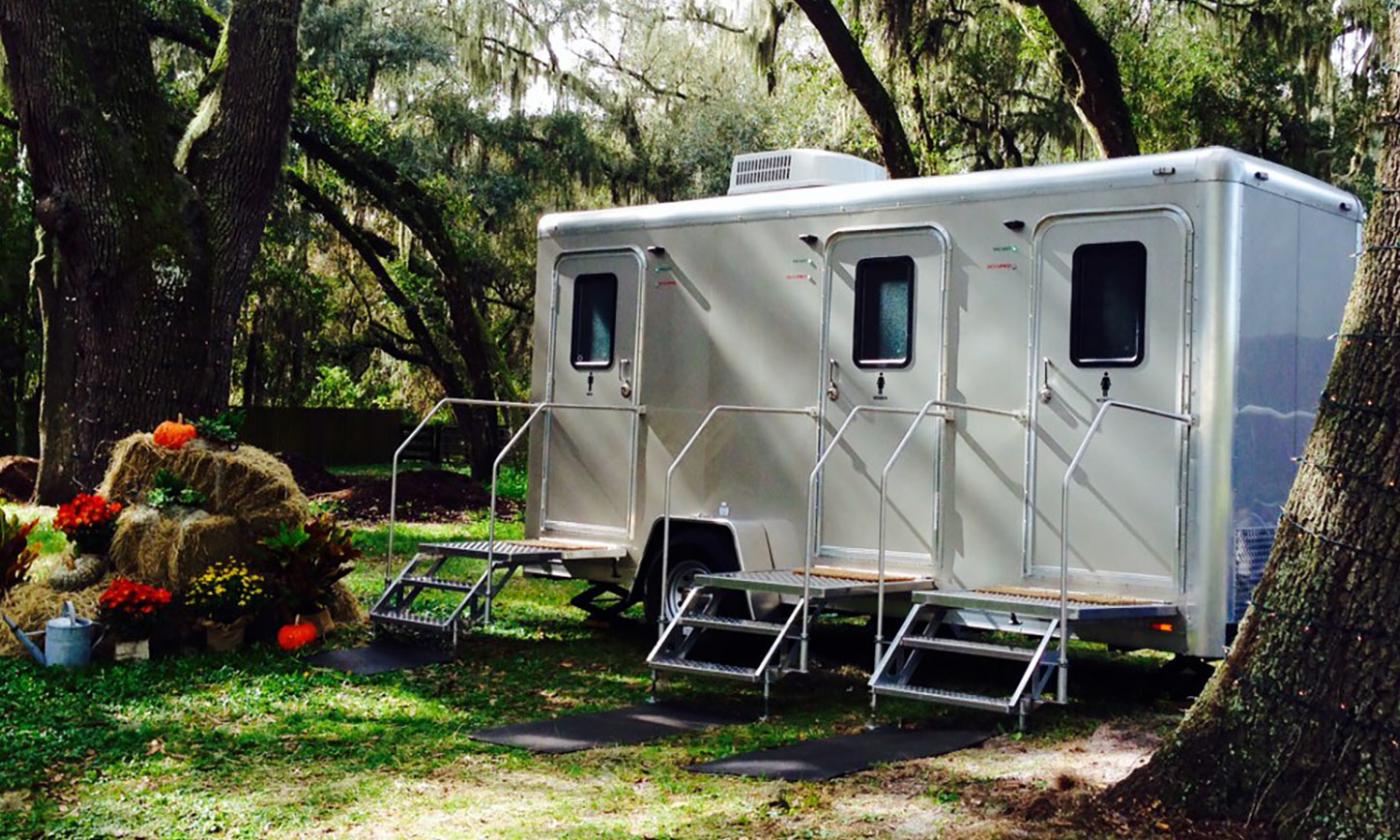 The Lovely Loo
A luxury bathroom rental providing portable toilets for special events.
Lovely Loo specializes in providing a pleasant restroom experience for private events or large gatherings. They try to bring class to the porta-potty scene with luxury bathroom trailers that are clean and well maintained. They serve clients in St. Augustine and the rest of Northeast Florida, as well as in parts of South Georgia. 
The Lovely Loo toilets also require a water source with 35-50 PSI within 150 feet of the units.