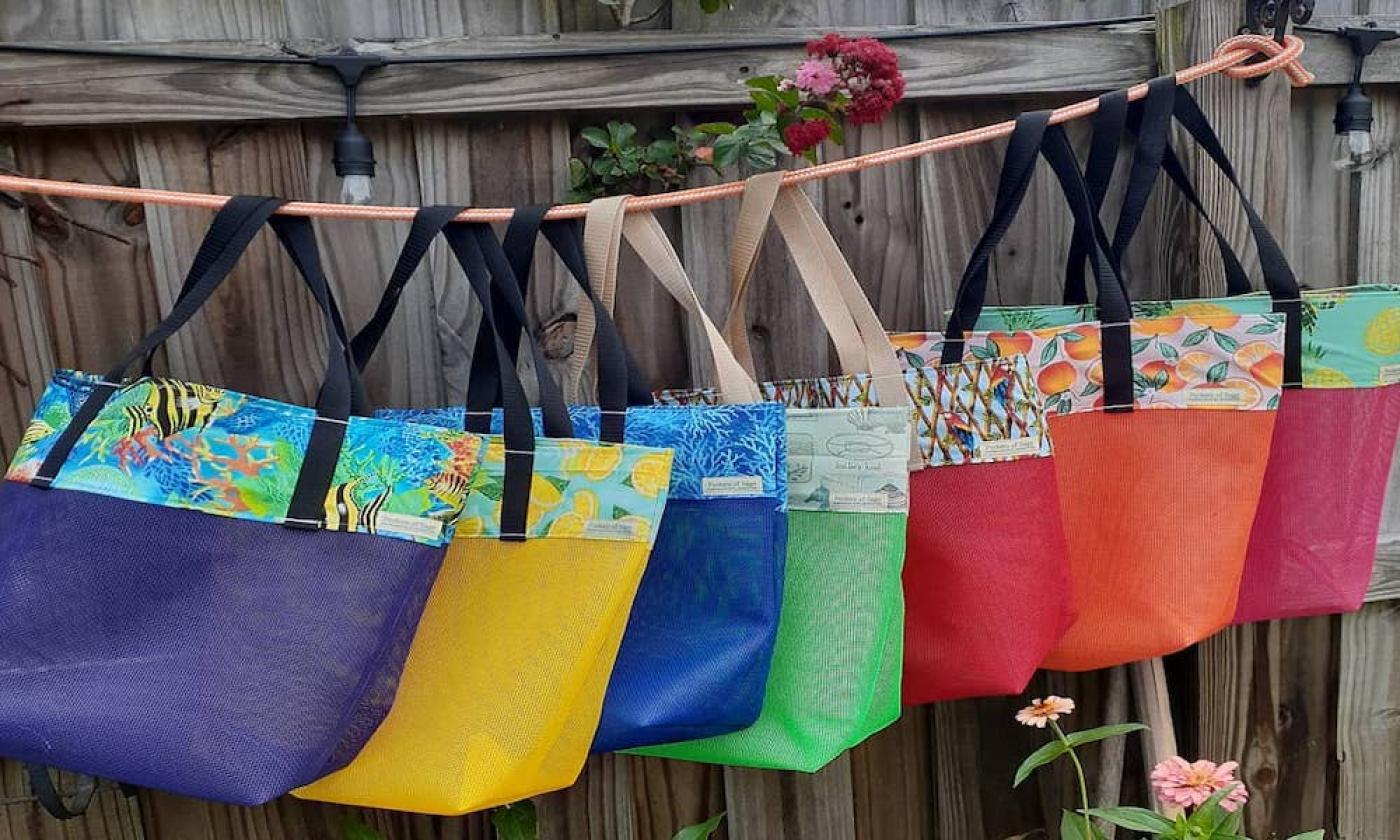 Pockets of Sage
Creative carryalls in all sizes, for all occasions, handmade in St. Augustine.
Pockets of Sage hand makes creative carryalls in all sizes for all occasions in St. Augustine. The collection, featured at the St. Augustine Amphitheatre Farmers Market on Saturdays, includes handmade products such as bags, purses, backpacks, wallets, reusable sandwich sacks, yoga mat bags, diaper bags, coin purses, key holders, and eyeglass cases.
Colorful prints change regularly with the sea-inspired items being particularly popular with both locals and visitors.
The collection is also featured at the Coconut Barrel Artisan Market Tuesdays through Sundays.