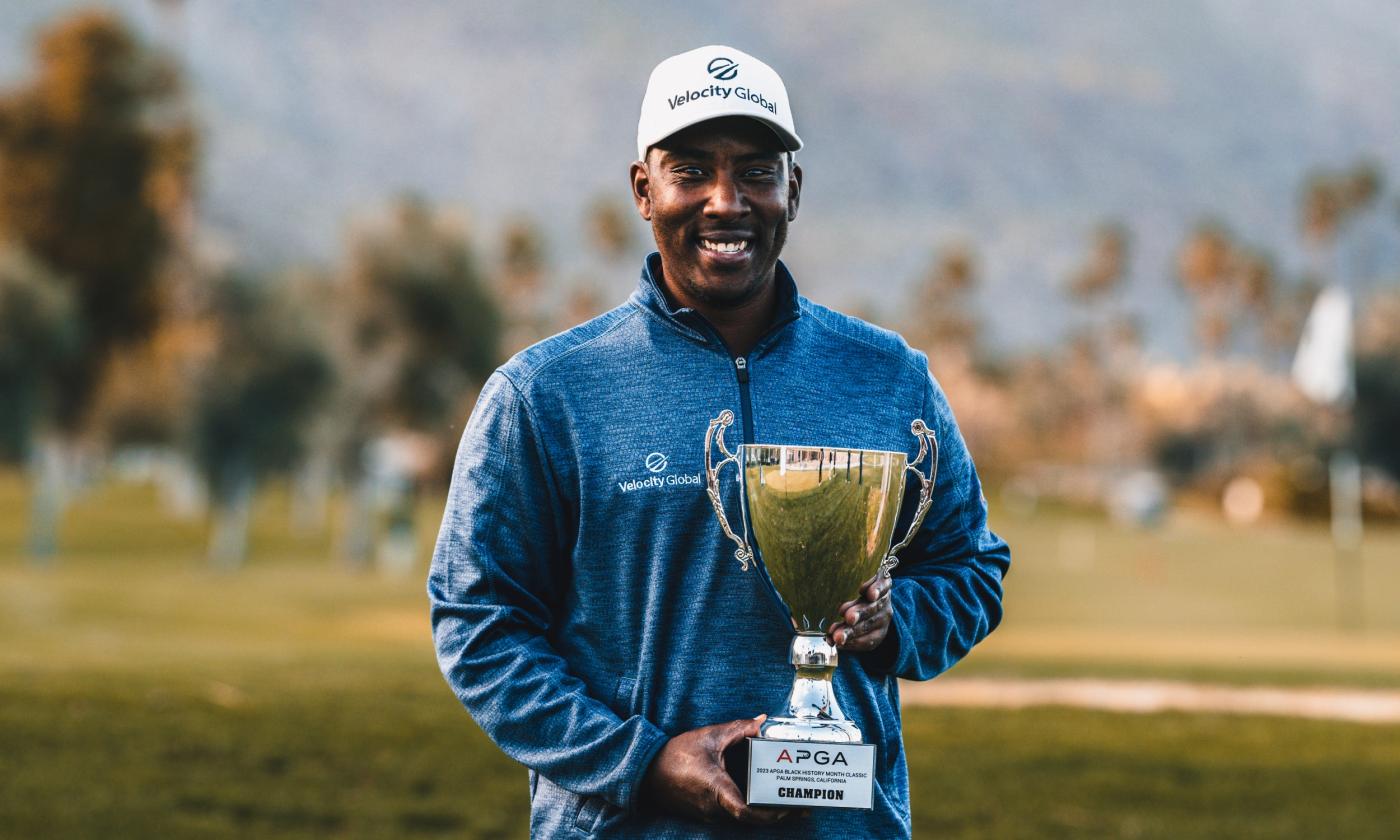 Sunday - Tuesday, March 19 - 21 | Times vary
The APGA (Advocates Professional Golf Association) 2023 tour holds a full-field event at the St. Johns Golf and Country Club on Monday and Tuesday, March 20 and 21, 2023. Play will start at 10:00 a.m on March 20 and at 11:00 a.m. on March 21. A practice round on Sunday, March 19, will start at 12:00 p.m. All rounds are open to the public at no charge.
The practice round on Sunday will tee off as foursomes, while the tournament rounds will contain groups of three players. 
The purse for this professional event totals $25,000, with the winner receiving $7000.00. Forty-five players will play a "2-day, 36-hole, stroke-play competition, no cut." The players will include Marcus Byrd, who won the first event of the season; Kevin Hall, who won the APGA Black History Month Classic in February; and Ryan Alford, a two-time APGA tour winner in 2021. Other excellent golfers who will compete in St. Johns County include Michael Herrera, Daniel Augustus, Quinn Riley, and Wyatt Worthington II.
The Advocates Professihonal Golf Association helps to make sure that players can better focus on their game and their career by providing needed tools and support. The APGA hosts professional golf tournaments, development programs for players, and mentoring programs that include introducing the sport to inner city youth.
For more information and updates on the scores during the tournament, go here.
Admission: Free
When: A practice round starts on Sunday, March 19, at noon. The first group tees off on Monday, March 20, at 10:00 a.m, and on Tuesday, March 21, at 11:00 am.
Where: St. Johns Golf and Country Club, 205 St. Johns Golf Drive. Take 210 to Leo Maguire Parkway.
Photos: That's Kevin Hall with the trophy, and Quinn Riley taking a swing.
Admission | Ticket Prices
Free
Have a Question?
Editor's Note:
We encourage you to verify event times and details with the organizers, as they may change.