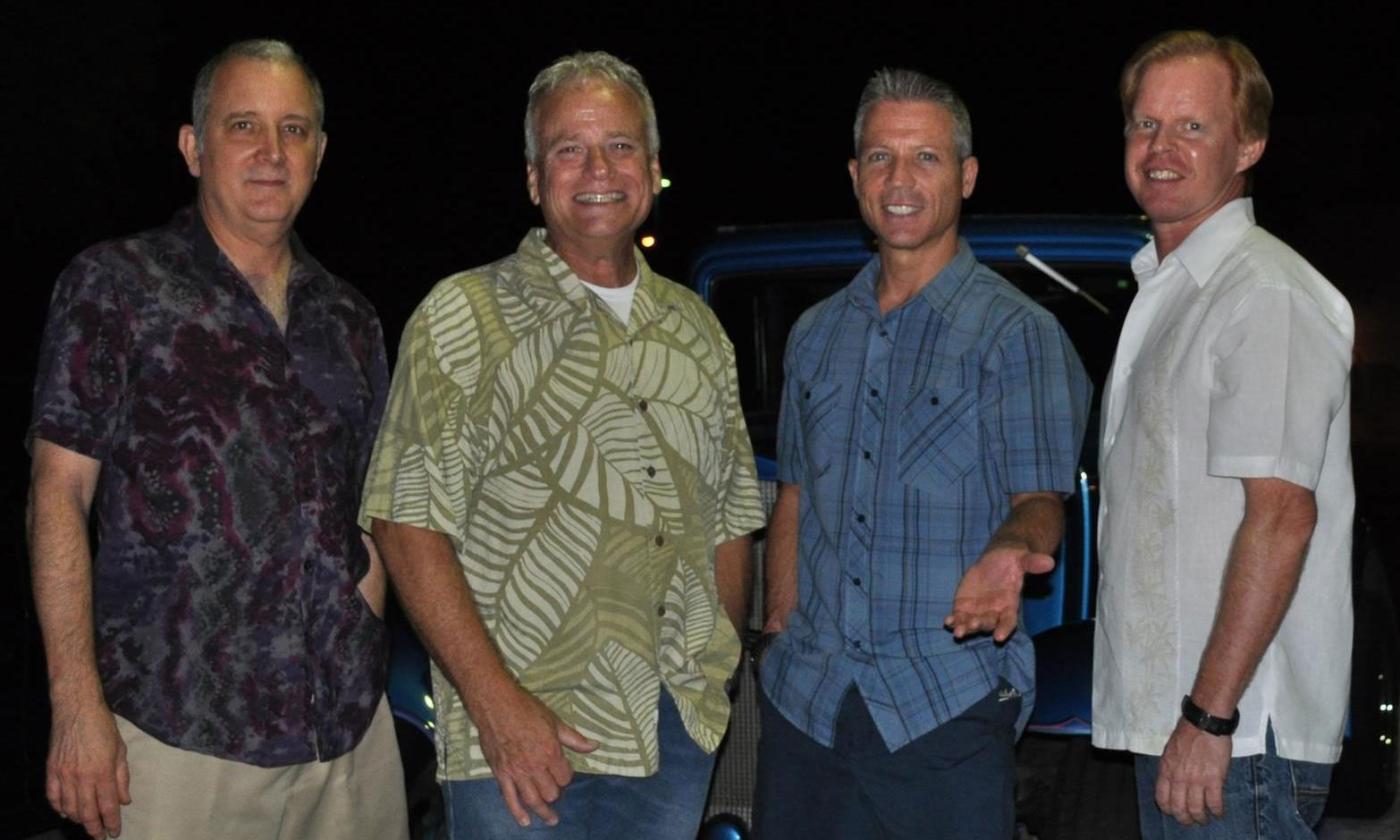 Ain't Too Proud to Beg
Ain't Too Proud to Beg is St. Augustine's high-spirited, almost comedic quartet that performs a multitude of polished originals as well as classic rock, jazz, blues, pop, and '70s and '80s funk cover songs.
St. Augustine's four-piece ensemble Ain't Too Proud to Beg is a festive carousel of entertainment, delighting in audience involvement, a lively dance floor, and the overall jovial spirit music has to offer. Offering a concoction of pop, blues, classic rock, '70s and '80s funk, jazz, and their own original funky tunes, Ain't Too Proud to Beg has one goal in mind once they take the stage - fun, and lots of it. The band's inspirations and influences range from Jimi Hendrix to Mick Taylor and even Jeff Beck, encompassing a large spectrum of genres. Members include John Reeves on electric guitar, Kevin Glover on bass, Michael Swearingen on drums, and Tom LeGrand on electric guitar. The ensemble will occasionally feature a saxophonist if the event or venue calls for it, and each of the band members share the responsibility of lead vocals depending on the song. Their four-part harmonies are a vital component of the ensemble's overall sound and their on-stage banter with each other is nothing short of comedic.
Their original body of work displays the band's joyous approach to both live performance as well as life experiences, writing songs that are musically meticulous and lyrically well-versed in sarcasm and overall amusement. The band's single, "Must Be My Fault," is a perfect example of the poetic comedy that draws audiences in while simultaneously providing an undertone of the seriousness of not taking trivial opinions to heart. Guitarist Tom LeGrand has an impressive background of jazz education, playing with legends like Andy Williams, Benny Goodman, Dave Brubek, and Maynard Ferguson. He is also proficient on keys, bass guitar, and trombone. When lead and rhythm guitarist John Reeves isn't rehearsing or performing with the band, he is an instructor for The Performer's Academy. Needless to say, these are intelligent musicians, and extremely entertaining to watch in action. Tom puts it perfectly when he speaks of the ensemble saying, "We take our music seriously - just not ourselves."