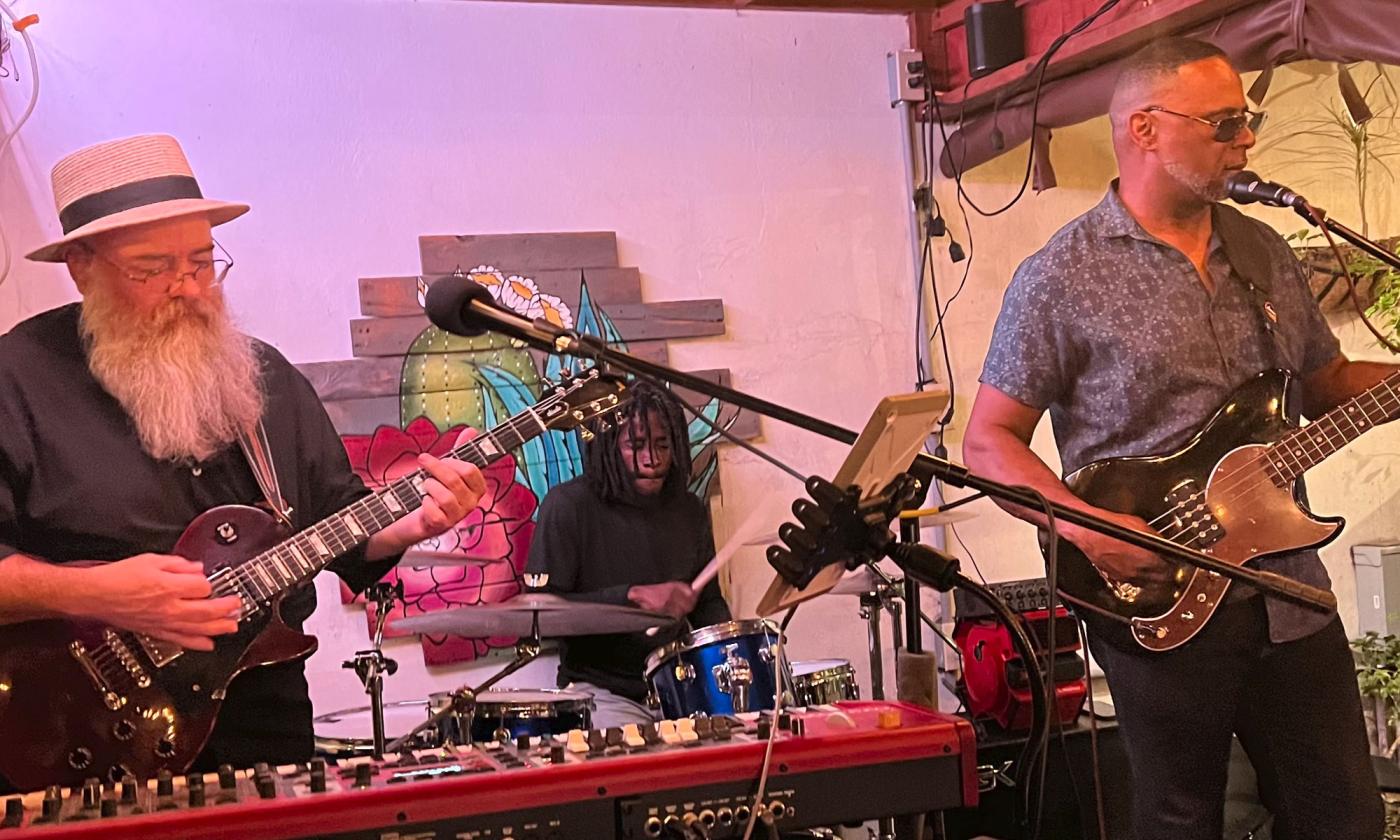 Big Papa Fish
Three musical virtuosos creating a big sound in blues and rock.
A high-energy trio, Big Papa Fish, performs their fresh brand of the blues with their own powerful songs and new takes on songs we've loved for years.
Each of the three musicians, George Brackens on vocals and lead guitar, Ace Winn on bass and vocals, and Robert Washington on drums, brings decades of experience playing with various acts around the U.S and worldwide.
Now living in Jacksonville, Florida, George Brackens has played professionally and toured all over the country with musicians that include Ike and Tina Turner.  Ace Winn is a frequent solo performer, has shared the stage with Green Day and Living Colour, and was a member of the punk rock funk band, Piewacket. Robert Washington has been laying down the beat for groups of musicians for over 30 years.
As Big Papa Fish, these three virtuosos perform original songs and old favorites with a rock beat, and the soul of the blues.