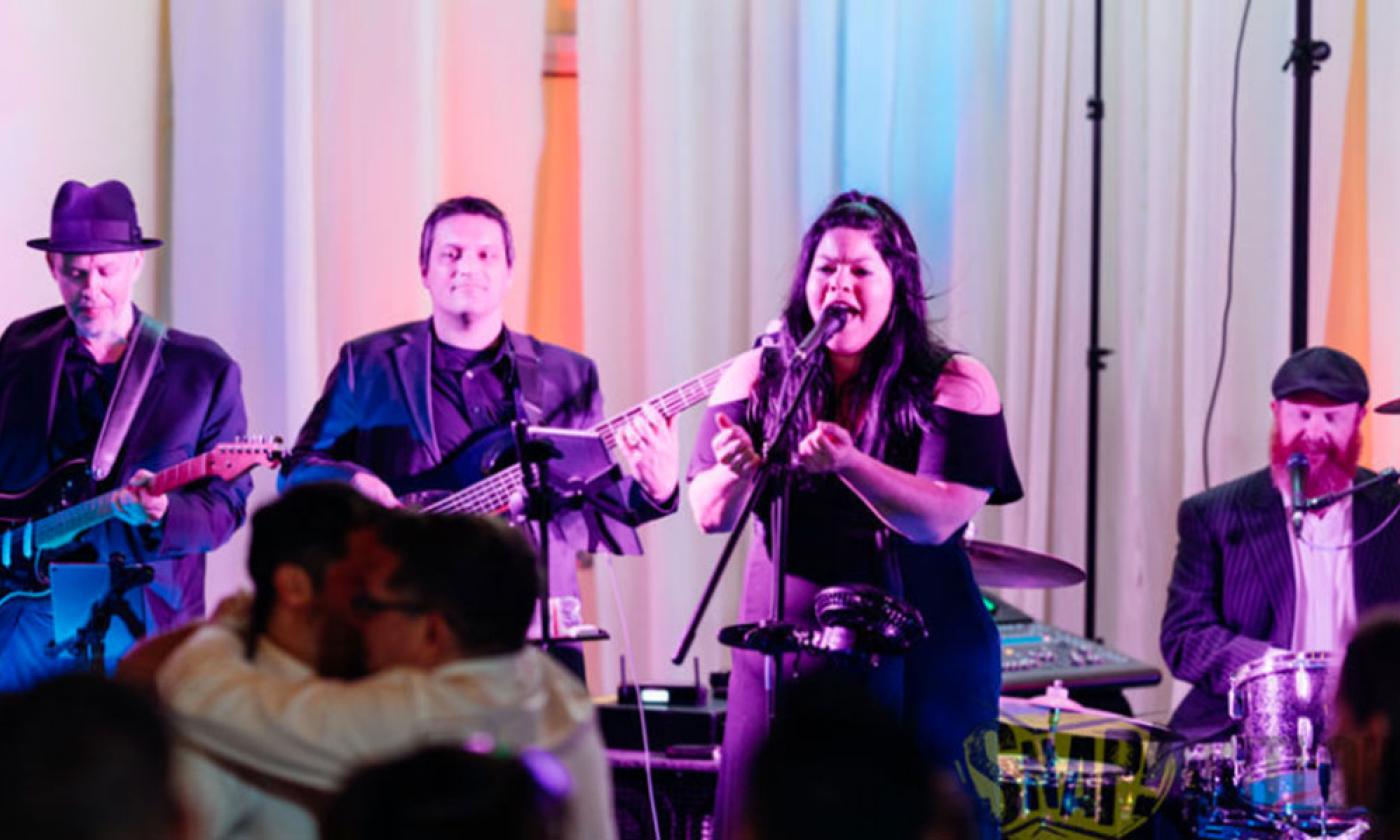 Bread and Butter
A high energy cover band, Bread and Butter plays multiple genres, always getting the audience to move.
Jacksonville's premier event band, Bread and Butter plays covers of both old songs and new, all chosen to get everyone to move or to sing along.
This group of professional entertainers has a core of four musicians: Alex Hayward on drums and vocals; Adam Mantovani on bass, cello, and vocals; Pete Winders on guitar; and Mike Spottswoood on keyboard and trumpet.  At various gigs, they can be joined by up to three additional vocalists and horn players.
Generally an event band, Bread and Butter plays weddings, fundraisers, and corporate events. When they have time, they perform at area clubs
— always

 
where there's room for guests to dance.