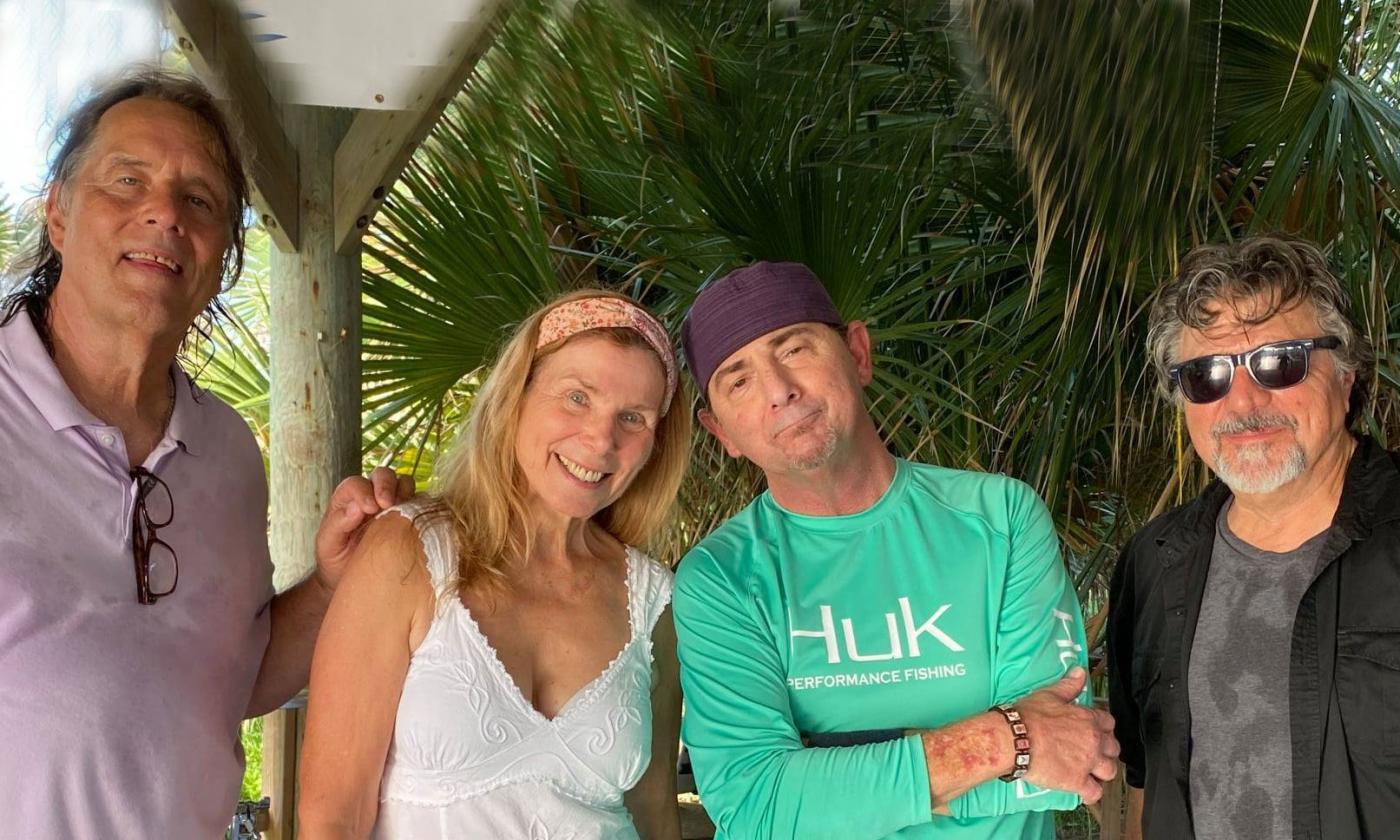 Carpetbaggers
This group of solo and session musicians have a lot of fun sharing their music with others.
The Carpetbaggers, who all moved here from elsewhere in the country, appropriated that name when a few local musicians at gigs jokingly accused them of being carpetbaggers. David Watt Besley (Georgia), Tony Scozzaro (Buffalo), Sue Seymour Westcott (Atlanta, Maui, and Virginia), and Frankie Urzetta (East Rochester, New York) took the mildly pejorative label and promptly named their band. 
Like most St. Augustine bands, the core musicians of the Carpetbaggers are frequently joined by others on various instruments, and the band may have three, four, or seven performers on any given night. Regardless of the configuration, the Carpetbaggers never fail to please audiences.
These musicians are each extremely talented, and each is humble in the way of the best performers — sharing the stage, swapping the lead, and taking as much joy in the music as the audience does.
The Carpetbaggers play from a huge list of covers with a few originals thrown in. They play a little country, some folk, more rock, and a smattering of their own compositions. (Most penned by singer-songwriter David Watt Besley.) David sings lead and back-up and plays guitar; Frankie Urzetta plays percussion and sings lead and backup; Sue Seymour Westcott, a professional violinist, plays fiddle and mandolin: and Tony Scozzaro plays lead guitar. 
Together, the Carpetbaggers create a sound that makes all who hear them delighted that they each made their way to St. Augustine
Editor's Note:
We encourage you to verify event times and details with the organizers, as they may change.