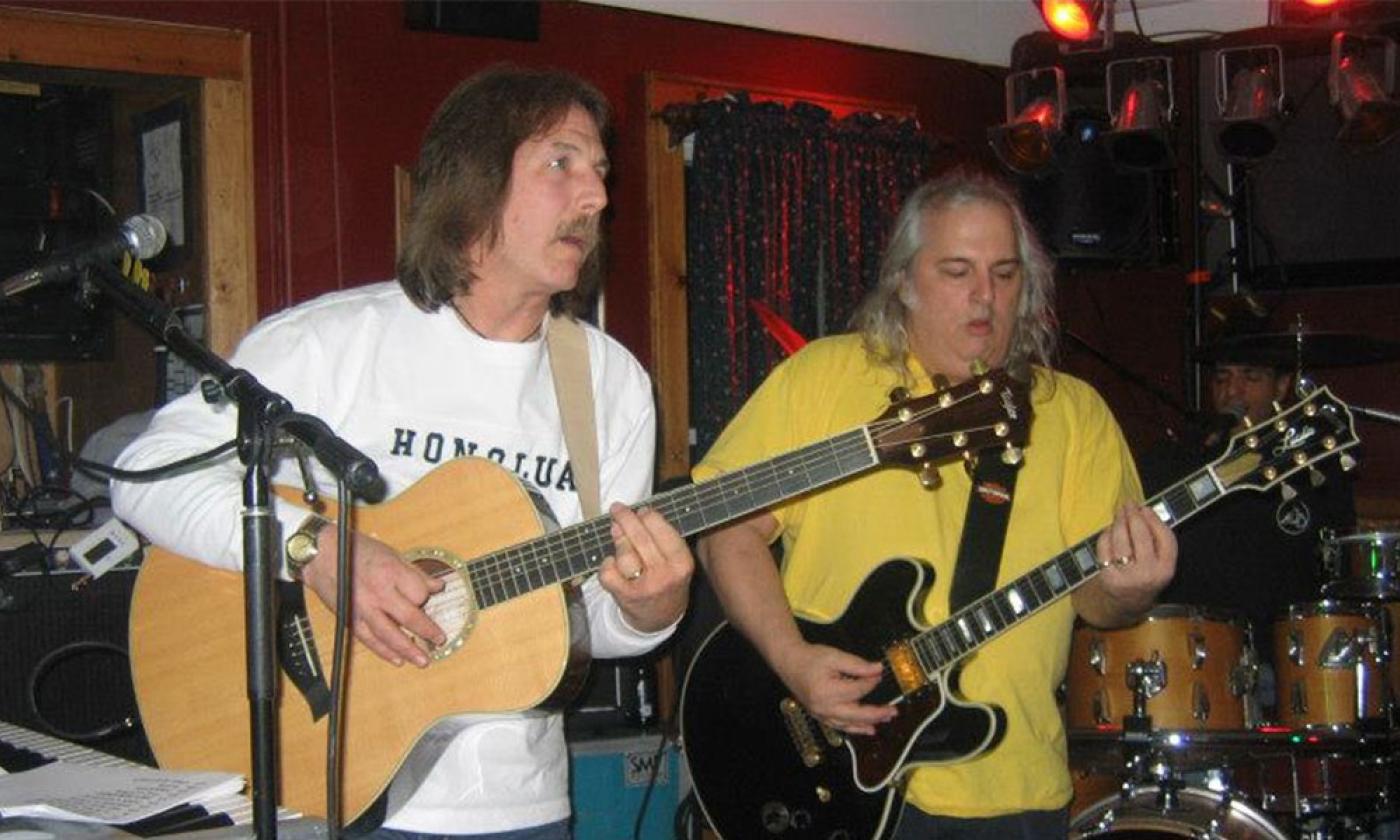 Crawford Boyd's Acoustic Anomaly, now performs frequently in northeast Florida with two of the three original members, Crawford Boyd and Joe Fasano.
Crawford Boyd, a professional musician who has performed extensively around the country, moved to St. Augustine in 2013 and continues to perform music as a solo act and with others. Joe Fasano, also moved to the area from New Jersey. While still in the northeast, they had formed a three-member acoustic group known as Crawford Boyd's Acoustic Anomaly.
Here in Florida, Joe plays lead guitar with Crawford in the band Salty Daug.
They have also reprised their acoustic act as a duo. Still known Crawford Boyd's Acoustic Anomaly (AKA Crawford and Joe), together, they perform in various venues, taking their own songs and rock favorites and giving them their unique acoustic twist. Two guitar masters with seamless vocal harmonies and an extensive song list, Crawford Boyd's Acoustic Anomaly has a loyal following among locals, visitors, and a number of the area's best local musicians.