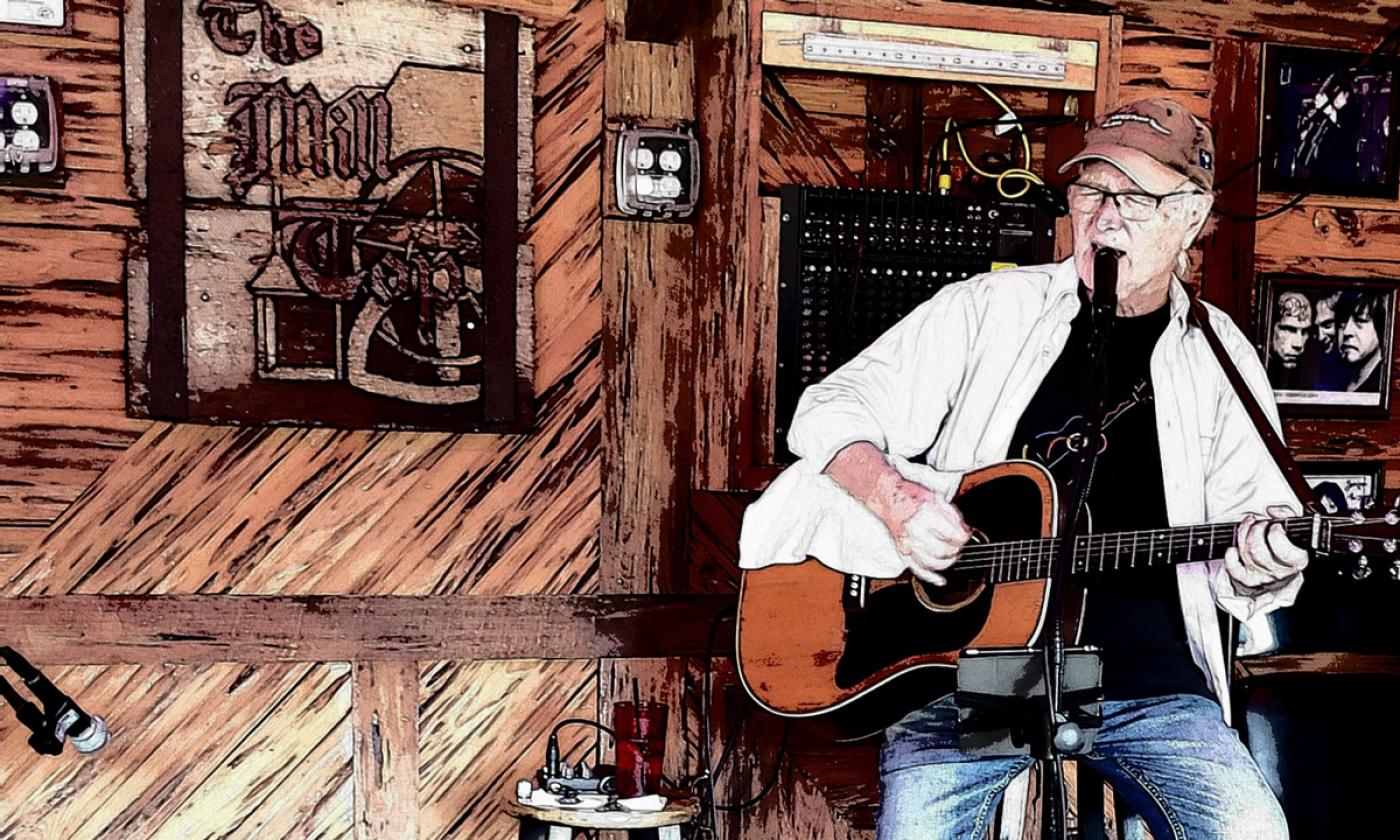 Don Cooper
Don Cooper's career in music includes opening for Blood Sweat and Tears, teaching, and a long career in songwriting.
Don Cooper, who prefers to be called "Cooper," performs frequently in St. Augustine both as a solo act and in various groups, including as part of the Thick and Thin String Band. 
Over the years, Cooper crafted a career in music that included a diversity of genres, audiences, and media. He wrote and performed rock and folk music in the 60s and 70s, touring and releasing a number of albums. In the 80s, he was a founding member of the band Cooper Dodge, which released a record on ATCO and toured nationally. During his burgeoning career, Cooper opened for Blood Sweat and Tears and Chicago and performed on the Johnny Carson Show.
In the 90s, Cooper wrote scores for television and the movies, and moved into writing songs for children, releasing a number of books and cassettes and CDs through Random House Publishing. Those titles include Dino Songs, Musical Songs and Games, Merry Christmas Songs, Hanukkah Songs, and Boogie Woogie Bugs.
Also in the 90s, Cooper and his family moved from L.A. to Connecticut, where he was hired as a visiting musical artist in the local schools and then had a successful career as the director of music in one community. His 2014 song, "The Course of Time." tells a poignant, yet grateful tale about the compromises Cooper and many professional musicians have made.
"It got too hard to live in both worlds.
One foot on, one off the stage.
A guitar hero in the clubs at night.
Invisible by light of day."
Cooper retired from teaching and moved to St. Augustine after his own children were grown. "I retired after I had conducted an AP choir of high school students made up of many of the kids I'd taught when they were in kindergarten."
Here, under the "Old St. Augustine Moon," Cooper continues to write and perform new material. He can be heard singing his own compositions as well as folk standards and songs by other St. Augustine favorites at various venues around St. Augustine, and will release a number of CDs of his original music later this year and in 2022.
Editor's Note:
We encourage you to verify event times and details with the organizers, as they may change.