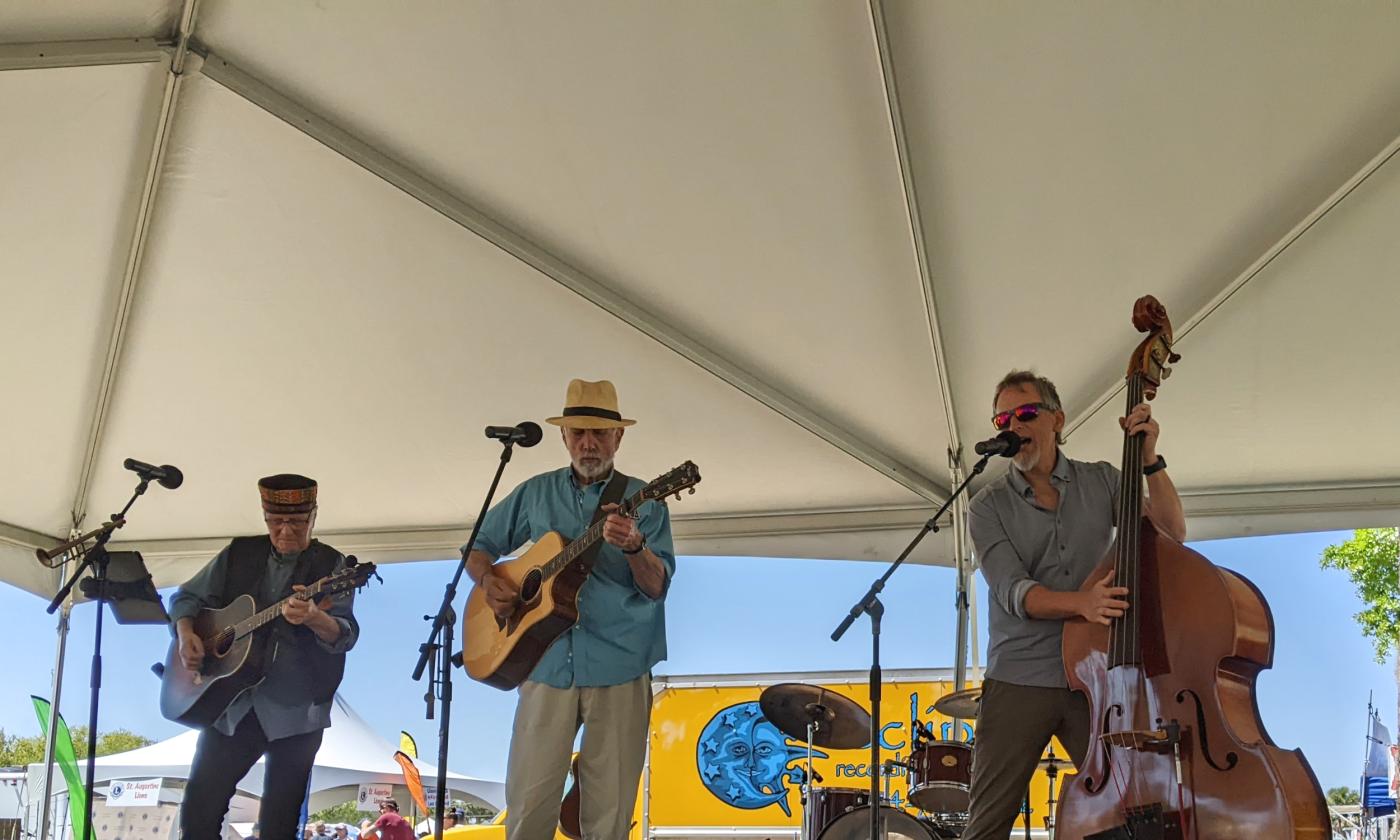 Bert Hodge (formerly of the Lonesome Bert of the Skinny Lizards) has joined with Don Cooper and Chis Clark to from a new band, Lonesome Bert's Thick and Thin String Band. All three musicians sing, with each of them at times taking the lead to sing their own song, and then singing back-up for one of the others. All three musicians are singer/songwriters with Don and Bert playing guitar, while Chris Clark provides beat and depth on the bass. 
Bert, an icon in the St. Augustine music community, sings mostly his own songs with a few old favorites or traditional songs thrown in, accompanied by his traditional flat-picking guitar style. He has become particularly well-known for story-songs, protest songs, and songs that paint a picture of the real Florida and her people. Don Cooper, also a local favorite, is an accomplished musician and songwriter. Like Bert, he is a familiar presence among the Free Rangers at the Saturday farmers market, and he also performs solo at various local venues. Chris Clark is an artist business owner in addition to playing bass and singing.
The three present a deceptively relaxed performance, with tight harmonies, strong licks, and a bass beat that ties it all together. Lonesome Bert's Thick and Thin String Band plays originals, old rock and folk favorites, and traditional songs. 
These videos were produced  by A-Ray.tv and Hometeam Productions. We thank them.
All of the songs presented in these three videos are original songs written by Don Cooper ("Anything Goes",) Bert Hodge ("Spooks in the Attic",) and Chris Clark ("3 Hots and a Cot".)
These