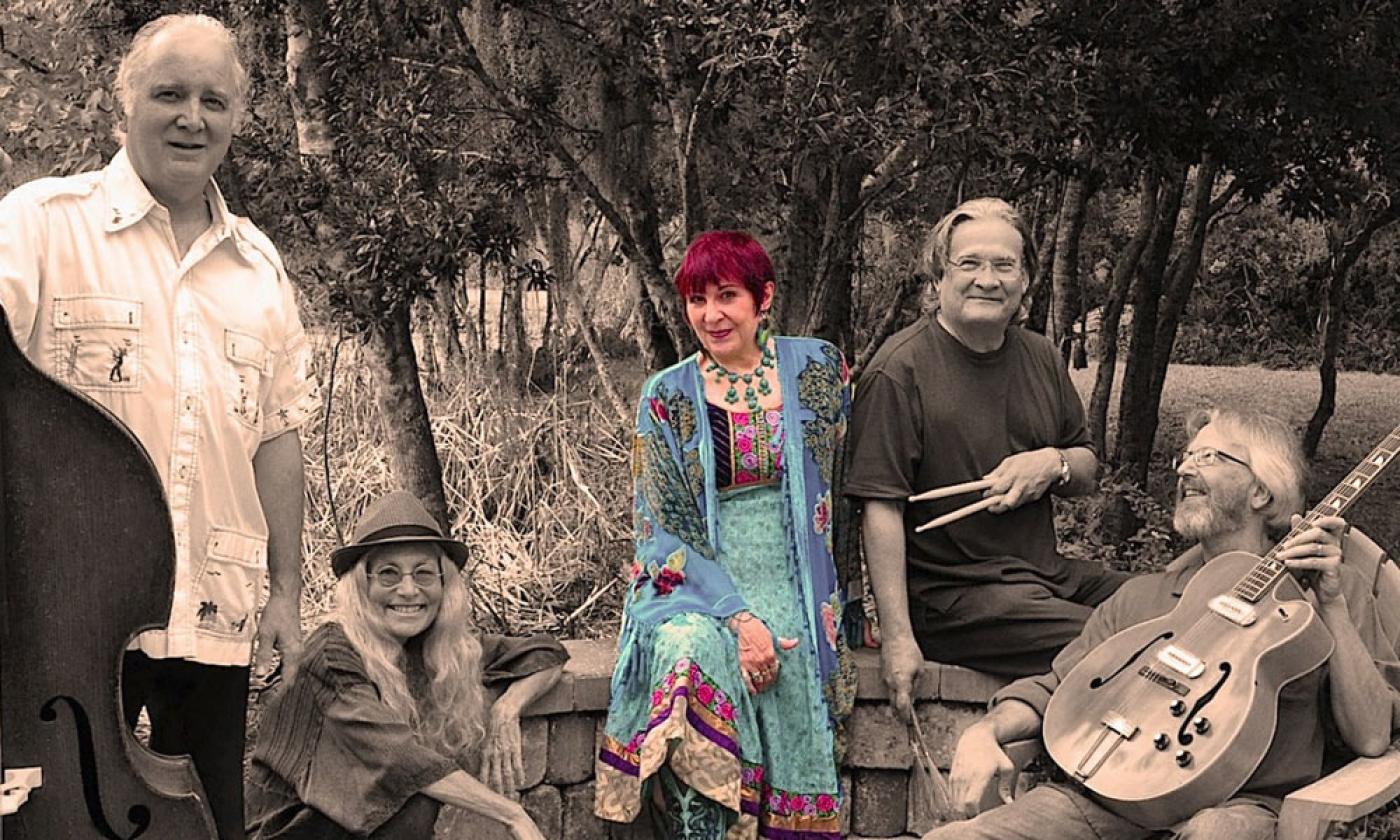 Hypnotic and irresistible, St. Augustine, Florida's Duffy Bishop Band is a blues rock ensemble that is not only highly inviting, but also bewitching. It is hard to look away when Duffy takes the stage. A sultry voice spilling over the brim with passion, her on-stage presence is appealing, seductive, and downright mesmerizing. With the energy of a firecracker, she flies out of the gate full speed ahead, pouring every bit of energy and emotion into her live performances. She seems unstoppable, and it's easy to see why audiences are so easily taken over by her on-stage aura. Blending the blues, rock and roll, rhythm and blues, and soul genres, The Duffy Bishop Band is musically well-defined and holds to their auditory foundation while also exploring the edges of the musical perimeter. 
Duffy Bishop is led musically by Duffy's longtime musical partner and husband Chris Carlson. The husband and wife duo have toured nationally as well as internationally and build their ensembles around their duet wherever they go. Duffy and her husband are also involved in community theatre, blues associations, and even a traveling circus. There's nothing these two don't do. Recipient of the Cascade Blues Association Female Vocalist Award, landing the lead role in a Janis Joplin tribute production, and even snagging a role in a community theatre's production of Rocky Horror Picture Show, Duffy Bishop is undeniably a multi-talented powerhouse of passion. Her eighth studio album, Find Your Way Home, was released in 2014.
Editor's Note:
We encourage you to verify event times and details with the organizers, as they may change.