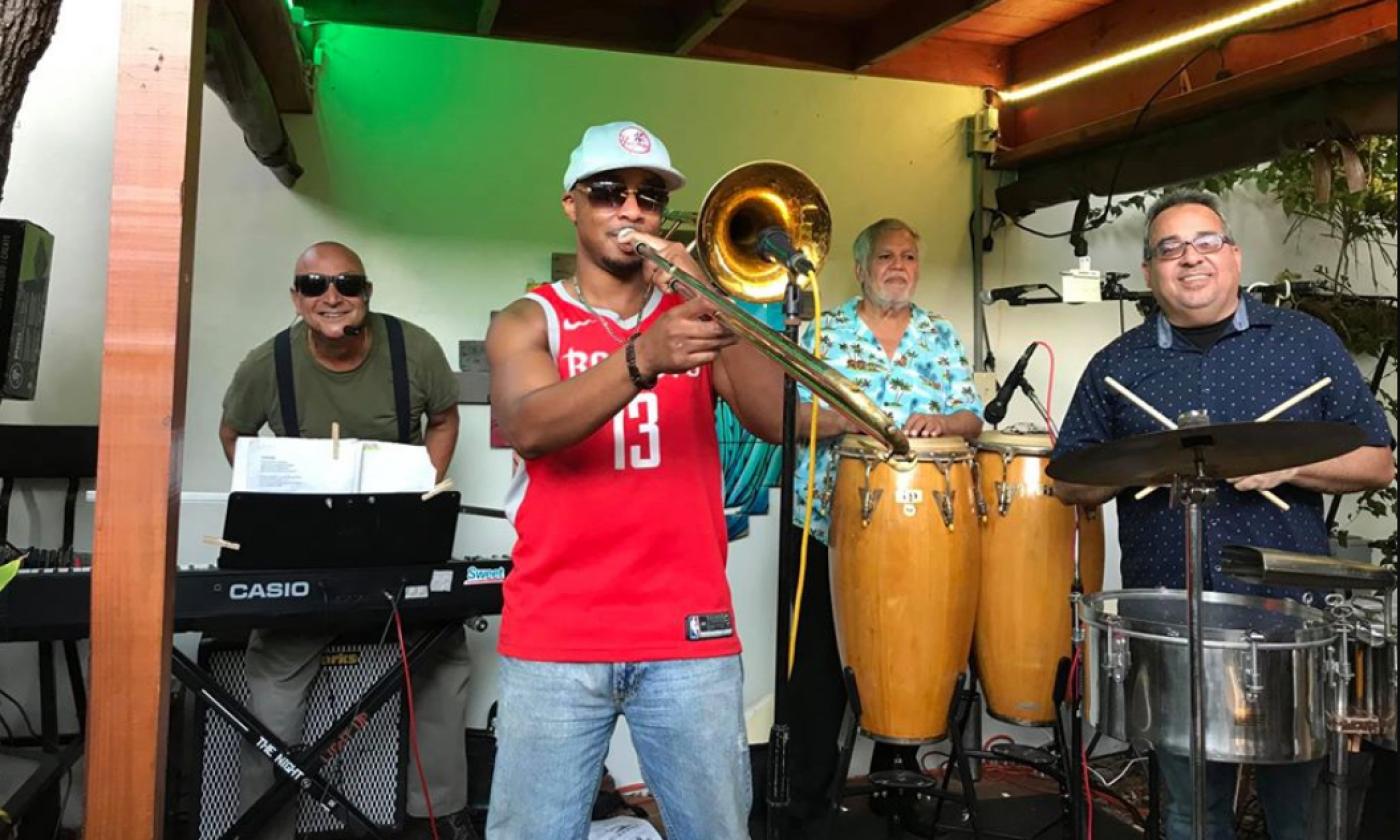 JAX English Salsa Band
The JAX English Salsa Band plays Latin music that encourages you to dance to the beat.
Formed in 2011, the JAX English Salsa Band takes their audience on a musical journey through the Caribbean and Latin America. In fact, their motto is "Bridging Cultures Together Thru Music," and their repertoire includes songs from Puerto Rico, Columbia, Santo Domingo, Panama, Cuba, Mexico, Venezuela, and the United States.
Founded and led by Alexis Fonseca, who plays keyboards and sings lead vocals —The JAX English Salsa Band includes Pepe Ramirez, congas and vocals; Bryant Patterson, trombone, percussion, and back-up vocals; and  Rever Bracero on Timbales. Together, they produce a big Latin sound that encourages everyone to dance.
The JAX English Salsa Band performs most Saturdays from 7:30 - 11:00 p.m. at Casa Maya on 22 Hypolita Street. To book them or to learn where they will be playing, call (904) 405-3224.