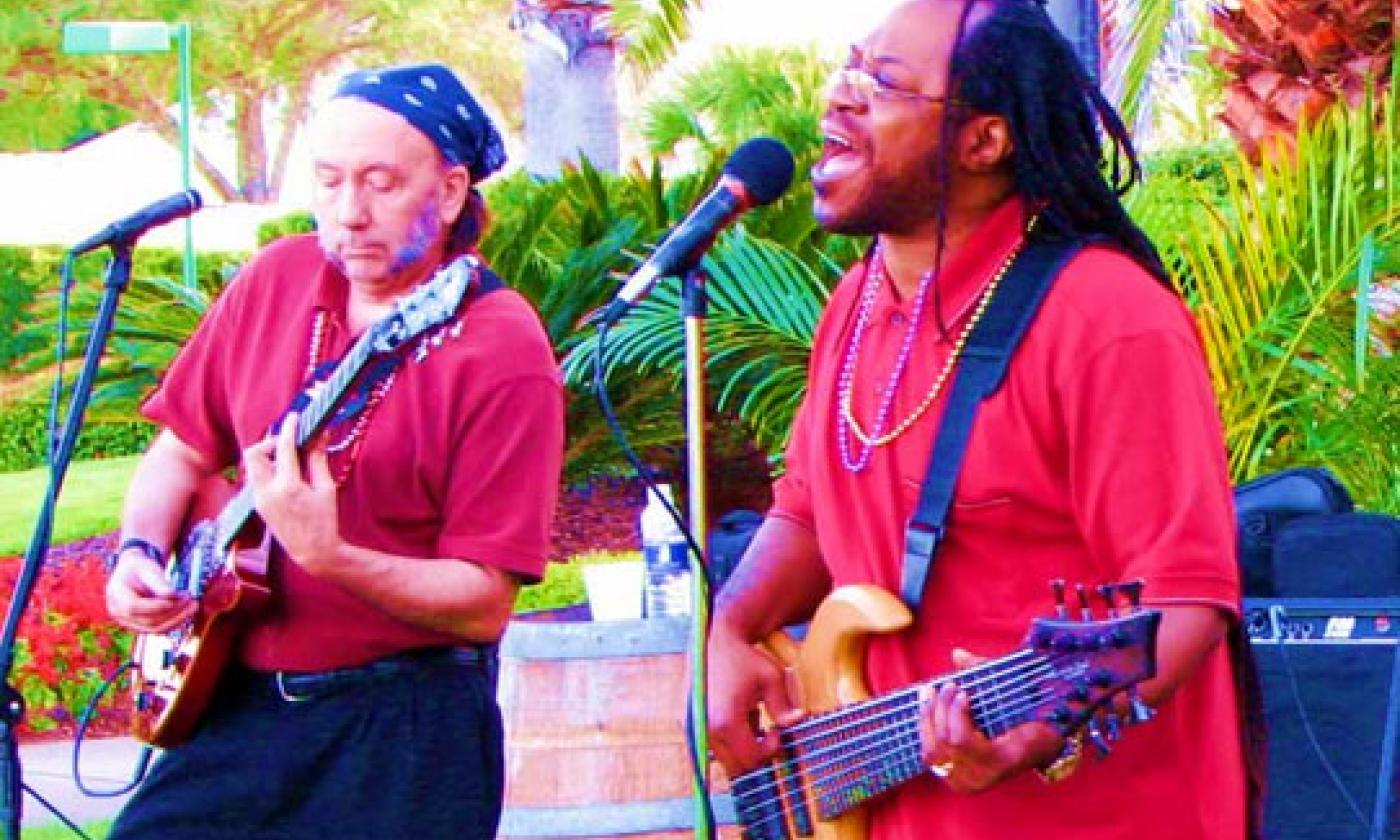 King Eddie and the Pili Pili
King Eddie and the Pili Pili are a Northeast Florida reggae favorite.
King Eddie and the Pili Pili Band is Florida's oldest reggae band, having played in North Florida for over 30 years. Lead vocalist and bassist Edward "King Eddie" Witt, said that "We played in the first reggae festival in Miami in 1983.
"Pili Pili" is Swahili for pepper sauce, a fitting name for this reggae band with a hot beat. The band formed in 1979, and the change in members through the years has been so great that King Eddie is the only constant member since 1981.
Most of the band's performances are at corporate functions, but the "Island Band" of Amelia Island plays regularly at numerous beach hangouts, including St. Augustine's Conch House for their summer season Reggae Sunday. King Eddie and the Pili Pili also play frequently at Prohibition Kitchen.