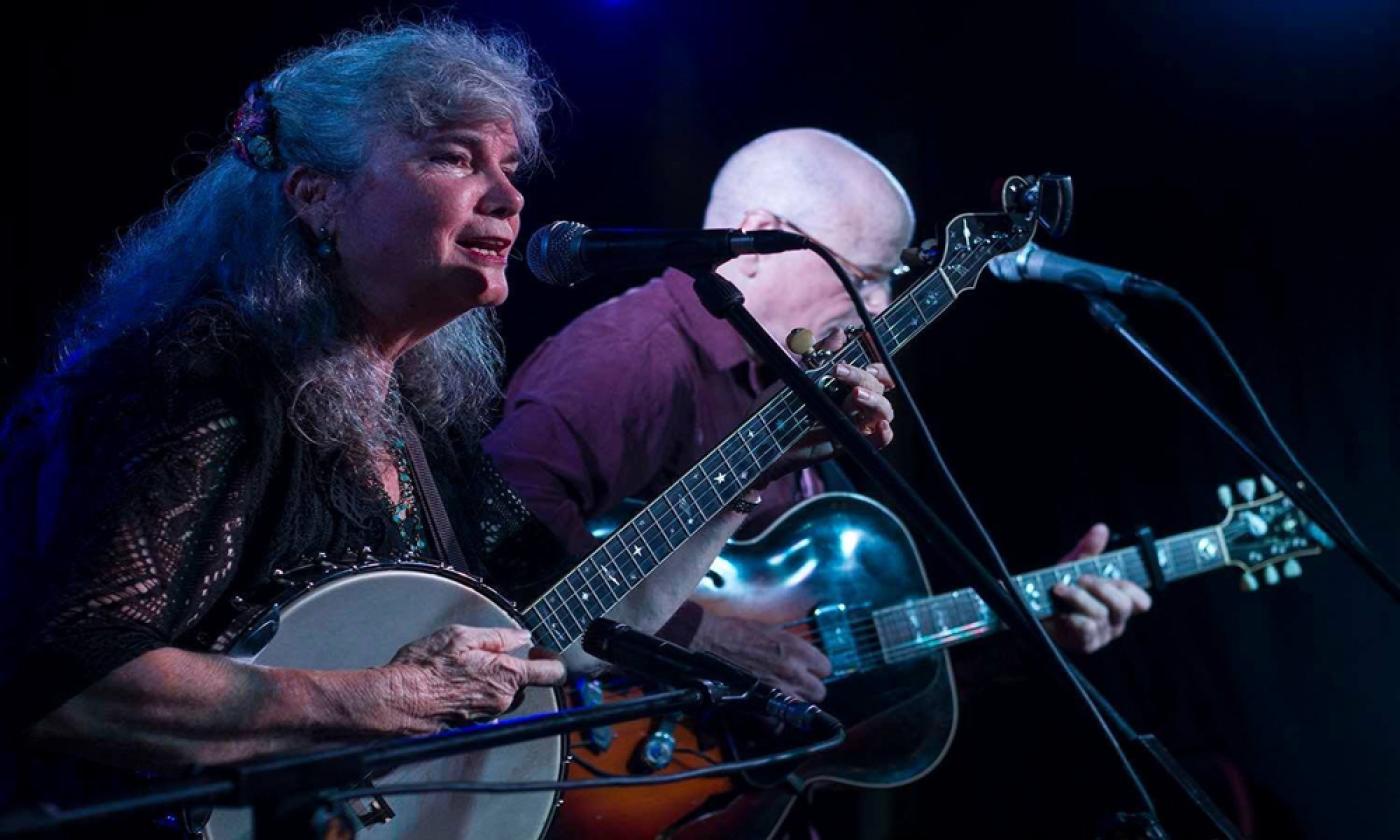 Lis Williamson & Jim Quine
Lis Williamson & Jim Quine are an upbeat, acoustic duo, with a sound can be best described as strictly fun.
Jim Quine and Lis Williamson began performing together in Salt Run, a popular St. Augustine bluegrass band formed in 1985. They were inspired by the close Appalachian harmonies perfected in the '30s and '40s by brother duos like the Stanleys and the Monroes. When the band ended, Lis and Jim formed their own duo, adding jazz and swing tunes to the repertoire and later, original tunes penned by Lis in the tradition of the old-time sound. 
 
Jim Quine has been gracing St. Augustine with his spot-on musical abilities and happy-go-lucky on-stage presence for almost 30 years. Originally a founding member of the jazz band the House Cats, and one half of local duo Sugarbeats, Jim Quine is not only a force to reckoned with, he is downright unmissable. Lis plays rhythm guitar, banjo and tenor guitar and Jim plays acoustic and electric rhythm and lead guitar.