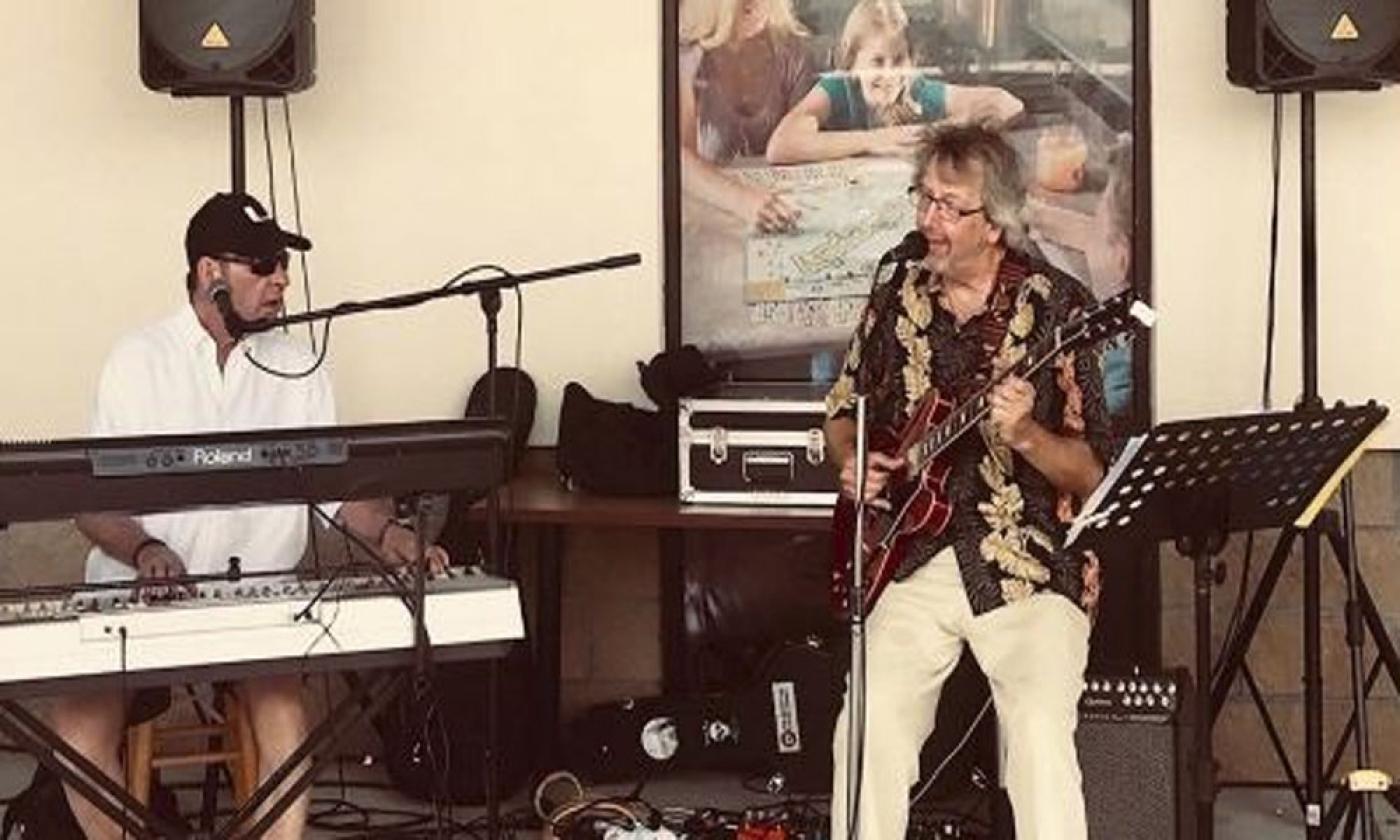 Mighty Narwhals
A sophisticated blend of vintage and modern sound, St. Augustine's The Mighty Narwhals are a seasoned piano and guitar duo covering rock and roll, Americana, blues, jazz, and rhythm and blues.
The Mighty Narwhals  of St. Augustine, Florida, are one of the few piano and guitar duos in the music scene, expertly defining skillful musicianship and well-versed in the crafts of music theory, live performance, studio production, and audience involvement. With a dynamite body of work that includes a blend of blues, jazz, Americana, rhythm and blues, and rock and roll, the duo is not only well-seasoned, but accustomed to improvising lead solos and packing an arsenal of clever riffs that easily catch the ear.
The duet consists of Chris Carlson slaying the strings of the electric guitar and Dave Holley who lights up the crowd with his unworldly ability on the keys.  Both members of the ensemble take on the role of lead vocals and are naturally adept at creating subtle harmonies reminiscent of Simon and Garfunkel and The Bee Gees. Together the band has a combined experience of over eight decades playing, performing, recording, and writing music.
Audiences may recognize both members of the duo from various ensembles in the music scene. Chris Carlson writes and plays guitar for his partner in life and in music, the phenomenal blues vocalist Duffy Bishop, who tours nationally and has been known to pack out music venues from here to the west coast. Chris originally found his musical footing playing hot spots in Philadelphia, Nashville, Jacksonville, Seattle, and Portland, acquiring an expansive view of the music business. For forty years Chris has been a musician, songwriter, and music producer, vowing to devote his life to a career in music.
Pianist and vocalist David Holley, originally from Toledo, Ohio, is known as the "Shadow of Motown". Graduating from The University of Miami with a degree in Studio Music and Jazz Studies, David has played with Billboard award-winning songwriter Shawn James, local legend Don Oja-Dunaway, as well as Ira Sullivan and regionally famed vocalist Daniella Eva, a heavy-hitter and well-known player in the realm of jazz.  It's no surprise that these two masters of music have banded together to create a distinctly original duo that remains a top-tier ensemble and repeatedly, without fail, brings down the house.