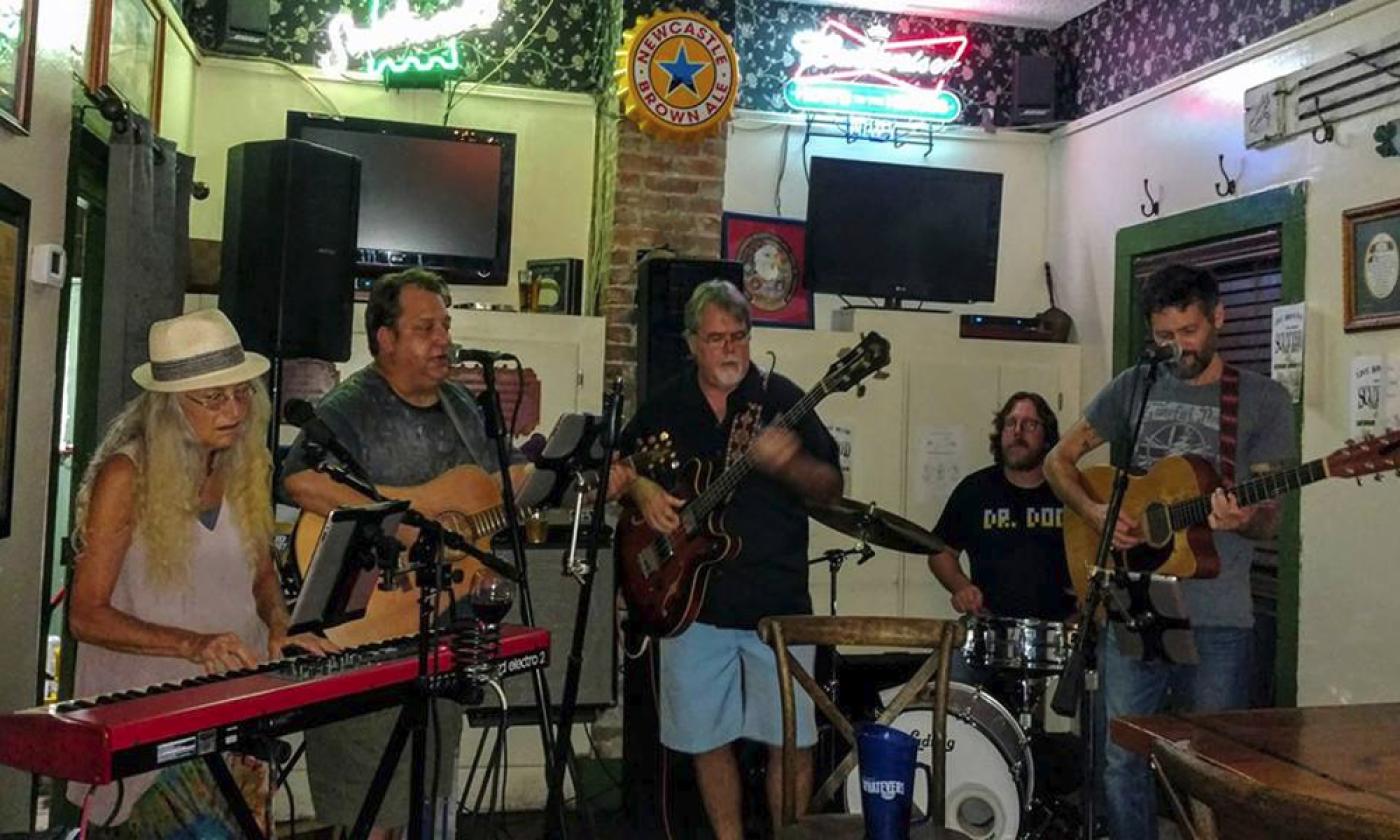 Not Quite Dead
St. Augustine's epic, ultimate, incomparable Grateful Dead cover band, Not Quite Dead, is the ultimate experience for any Dead fan, bringing to the city a vibrant reminder of the power of The Grateful Dead's musical influence upon the masses.
St. Augustine, Florida's premier Grateful Dead cover band, Not Quite Dead has been bringing back the 70s and getting groovy for overs five years now. An ever-changing ensemble of "dead-heads," Not Quite Dead includes founding member Smokin' Joe Schauer on electric guitar, acoustic guitar, and mandolin, Brent Byrd on lead electric guitar and vocals, Josh Salestrom on drums, and Alexandra Richman on the keys. Together this band brings to life decades past, reinvigorating songs of the groovy Grateful Dead and lighting up dance floors with uninhibited Grateful Dead fanatics. Audiences will hear a song from each Grateful Dead album ever released, and songs that are so rare they can only be found on bootlegs.    
 
Smokin' Joe, also known as Joe Schauer, is the mastermind and pivotal pillar behind this genius cover band. Smokin' Joe has been an avid lover of the Grateful Dead since he was as young as he can remember, connecting most with the band's improvisational characteristics. Joe says, "The Dead never played the same song twice. Every time they did a song, it was in a completely different way. That's what I love about The Grateful Dead." And that's what audiences love about Not Quite Dead, as it's never quite certain which direction a song will go.