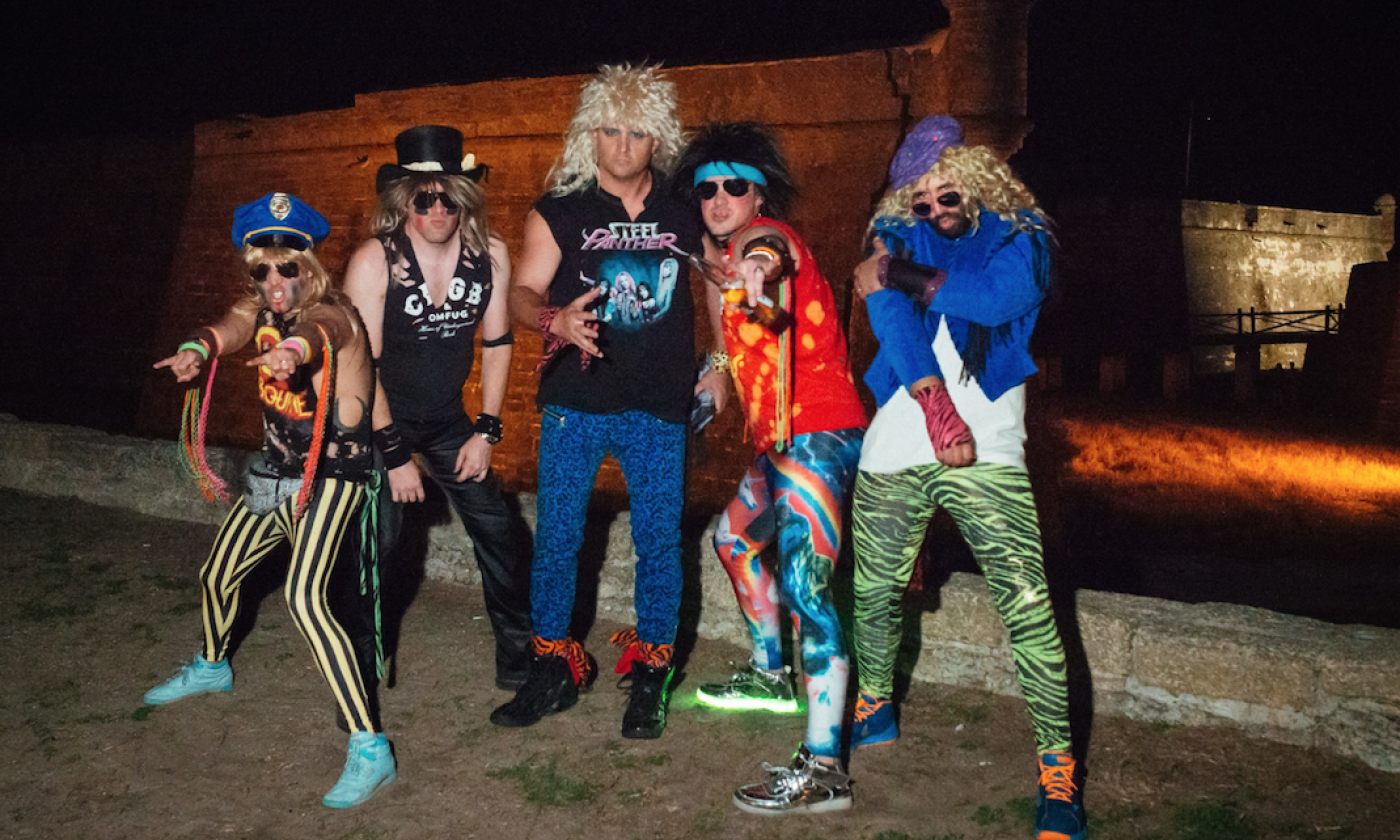 Papercutt
Papercutt is by far St. Augustine's premier 80s hair metal cover band.
Ask anyone in St. Augustine about Papercutt, and they'll tell you the same thing: The band is crazy fun and highly entertaining to watch on stage. Playing 80s "hair rock," the band members play the 80s rockstar role to the T, donning neon-colored spandex of every hue, applying eyeliner, and carrying bottles of Malibu rum onto the stage. 
In interviews, they maintain their Papercutt personas, remaining highly secretive about their personal lives, the band history, and even their real names. Their lead singer, Thorny Rose is Todd Horn, also the frontman for the band HORNIT. Slyde-on-in keeps the bass pumping, Tug Boat plays drums, Shredder is the lead guitarist, and Skid Mark rounds out the band's sound on rhythm guitar.  
Papercutt is one of the most highly sought-after cover bands in the area, playing large venues and annual festivals. The band formed in 2003 with founding members Slyde-on-in and The Shredder. The lead singer was different in the band's first year, but he went on to "pursue a backyard wrestling career in Seattle." Thorny Rose now holds the title of lead singer. The band's hobbies include "wrecking motorcycles and wearing lipstick."