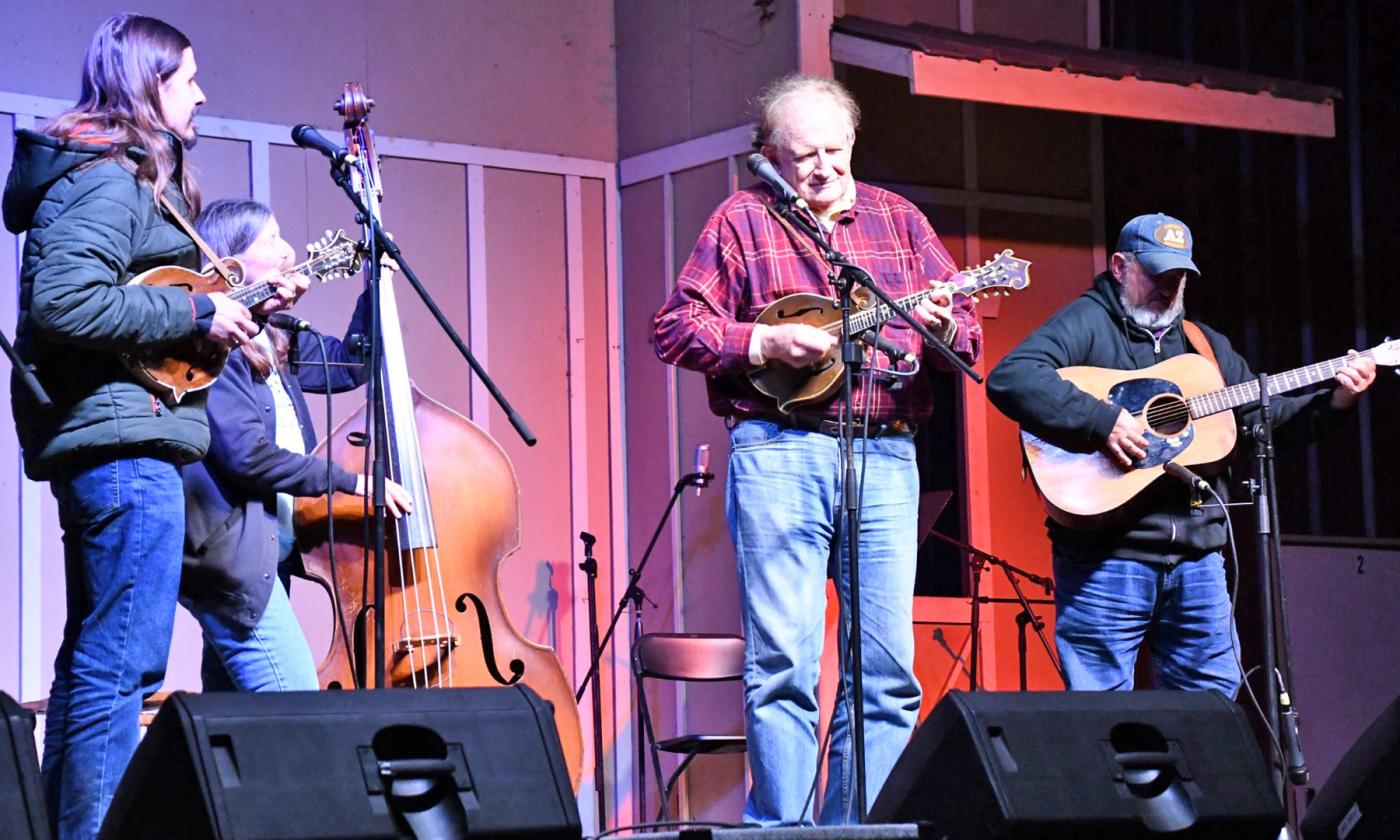 Red and Chris Henry's All Star Band
Red Henry's son Chris has joined him in the newest version of their family band.
The Henry Family has long been known for their exemplary bluegrass singing and instrumentation, their original songs, and their performances at area bluegrass festivals. The original family band, Red and Murphy and Co., consisted of newlywed husband and wife Red and Murphy Henry. Later iteration was Red and Murphy and their Excellent Children and then back to Red and Murphy and Co.  Most recently, Chris Henry — one of their excellent performer children — has joined his dad to form Red and Chris Henry's All Star Band. 
In addition to writing and performing, the Henry family is known for teaching musicians to play and sing bluegrass using their Murphy method, originated by mom, Murphy. The family is originally from Gainesville, and now Henry and Murphy live in Virginia and travel to various festivals and venues along the Eastern seaboard.