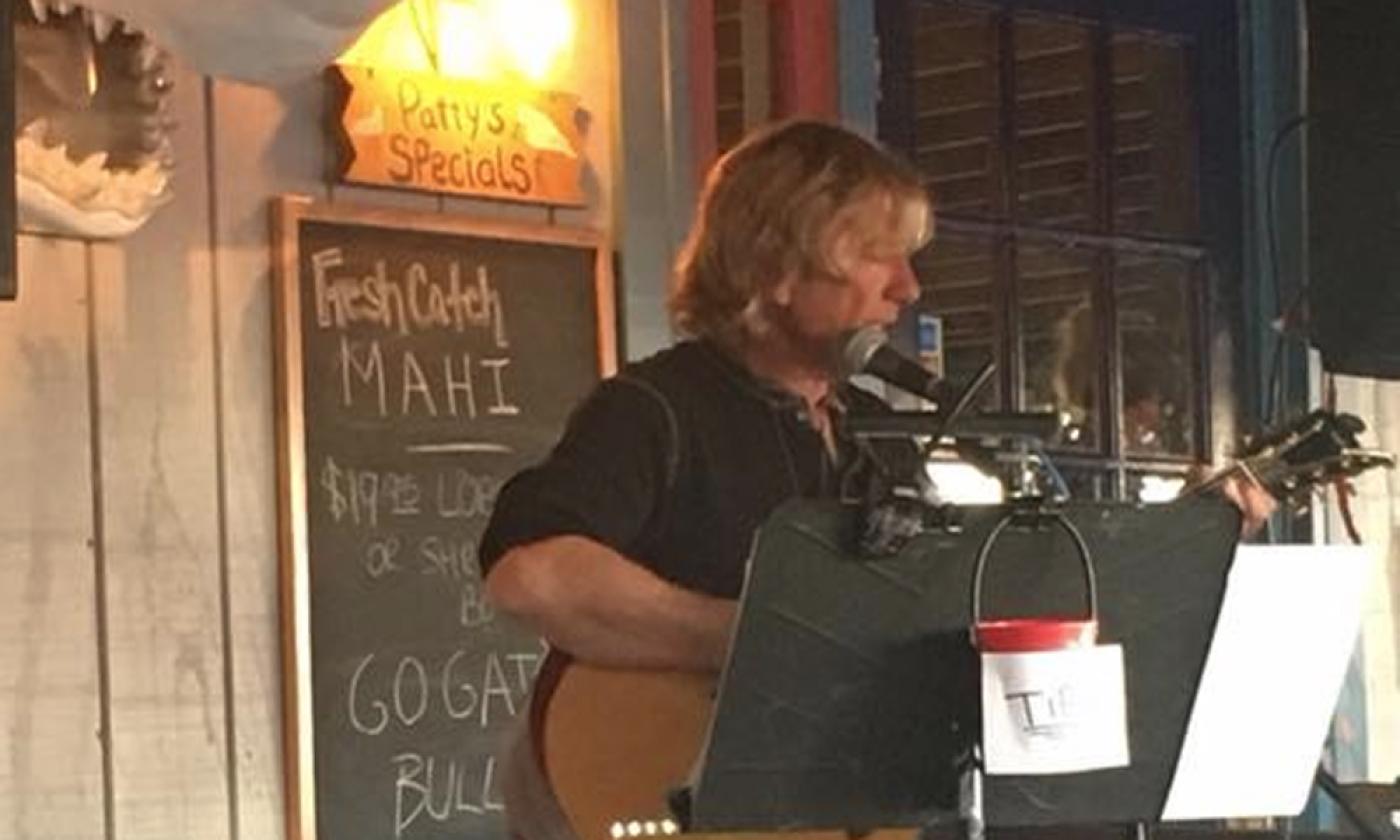 Scott Oglevee
Multifaceted and refined, St. Augustine's Scott Oglevee is a labyrinth of genre and lyrical content, welding pop, rock, country, folk, Americana, and rock and roll into an innovative and modern sound.
A genuine and inventive songwriter, St. Augustine, Florida's Scott Oglevee is both cutting-edge and ground-breaking in terms of his original body of work. Combining the genres of rock, folk, pop, country, Americana, and rock and roll, Scott constantly explores new avenues of his musical creative expression. His keen sense of self-awareness makes him an exceptional emotional entity in the songwriting realm, vulnerable and therefore powerful. His relationship with his audiences is light-hearted and organic and Scott seems to connect effortlessly to a large demographic. His on-stage demeanor also carries a certain broad-mindedness and impartiality towards both music and life, allowing audiences access to a certain openness that doesn't come easily to most artists and performers.
Scott's 2007 album, Lost in My Music, engineered by Bruce Kane, is highly intricate in both artistry and production. Scott's vocal harmonies are reminiscent of the acoustic tracks of The Eagles and the album contains subtle hints of lyrical rebellion, musical intelligence, and an overall undefinable wisdom. Pushing the boundaries of the ordinary and traditional, Scott seeks to diverge from the routine of formulated songwriting. There is definitely a deeper level to his writing that Scott has nurtured throughout the years, gaining praise for his poetic nature from his musical peers and audiences alike. In addition to recording lead vocals, harmonies, and acoustic guitar, Scott also plays drums and keyboards on the album as well. Scott's album can be found on All Music and contains eleven original tracks, each song more moving than the last.