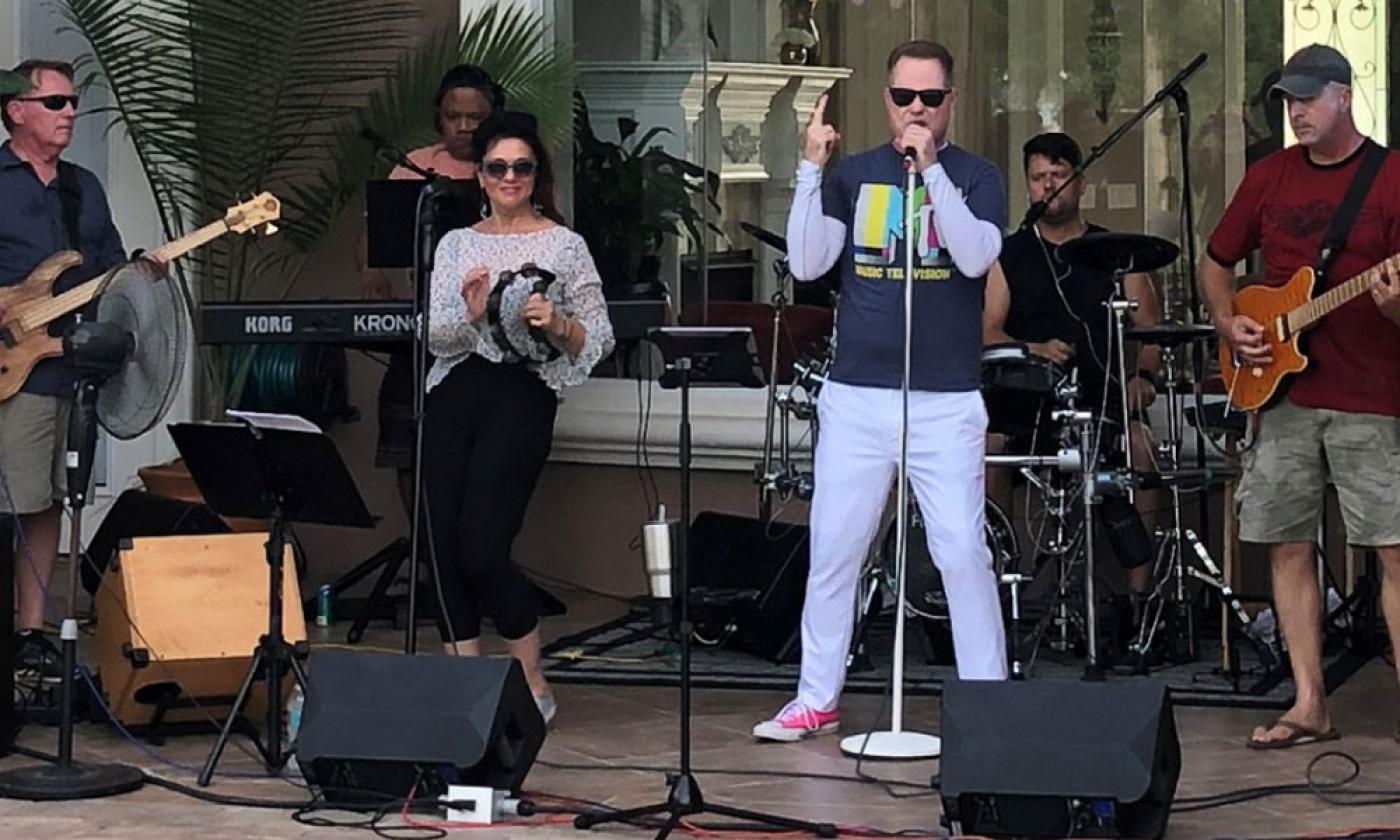 Slang
Slang is the band for those looking for a flashback to the '80s, and "wanna dance with somebody."
The local rock band, Slang, performs hits from the '80s and never fails to get the crowd moving to songs such as Journey's "Don't Stop Believin'," Bon Jovi's "Livin' on a Prayer," and Van Halen's "Jump."
Members of Slang include Vladimir Paje on keyboards, Stephen Boyd Collins on drums, Rob Hawkins on lead guitar, Dave Hankla on Bass guitar, Jason Rador on vocals, and Theodora Calafates on back-up vocals.
Slang performs frequently in St. Augustine at festivals, dance bars, and private parties — anywhere people want to go dancing in the dark, on the beach, or under a disco ball.