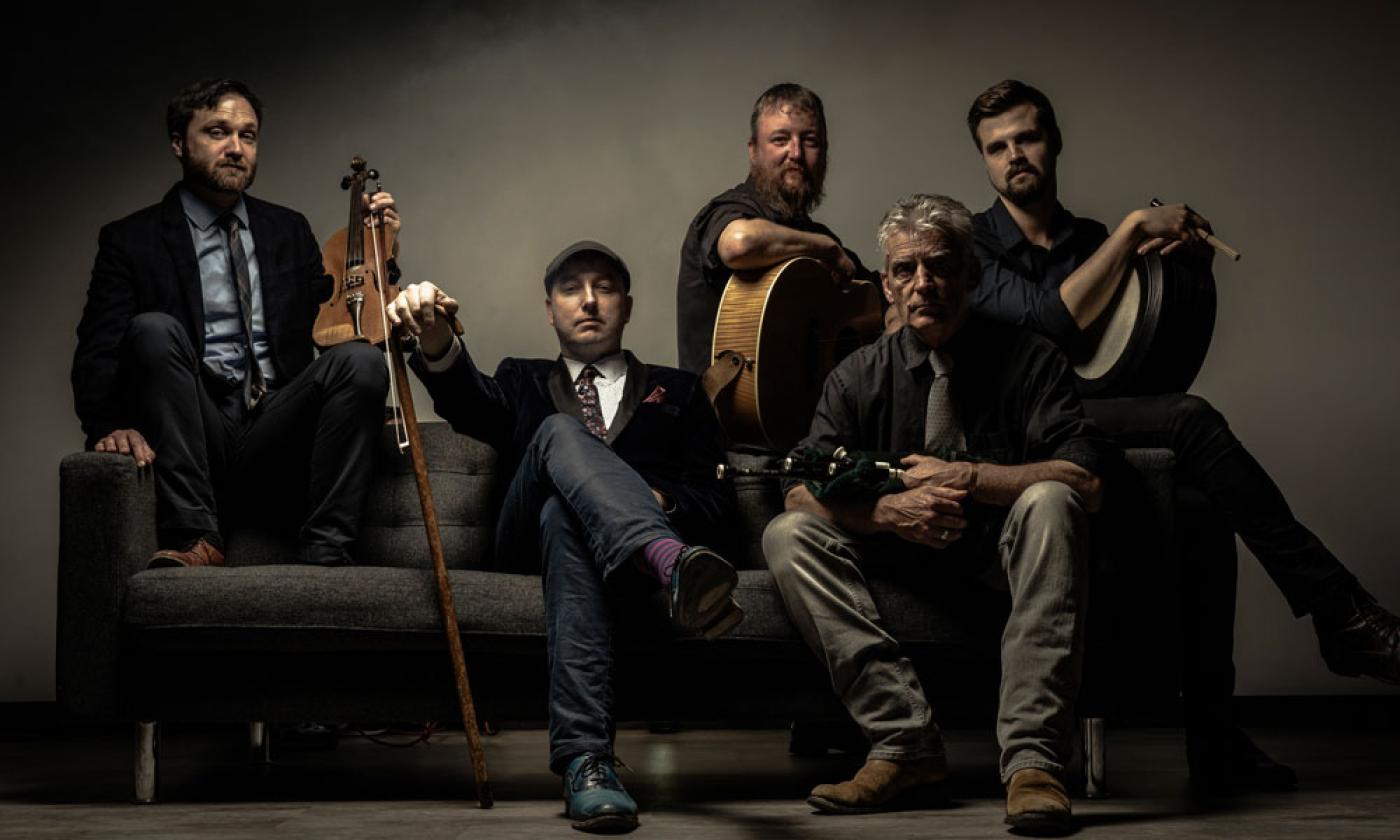 "Celtibilly" — evidently it's a thing. Probably prounced with a hard "C", and definitley a genre performed best by the Steel City Rovers.
The Steel City Rovers, from Hamilton, Ontario, seem to have as much fun on the stage performing as do the folks in their audiences.
The Rovers are Mark Fletcher, who performs on a number of instruments (Scottish smallpipes, mandola, accordion, and Irish whistle), lead vocalist Ryan McKenna, Joel McKenna on guitar and vocals, Dave Neigh on fiddle, Dave Gould on drums and percussion, and a number of fine musicians who sit in at various locations.
While the Steel City Rovers do play what they call the "rare traditional items" such as "Greensleeves," they are more known and loved for the music they call "Celtibilly," a blend of Celtic, bluegrass, folk and roots genres.
Most of the songs they perform are their own compositions and one can certainly hear the influence of two or more of these genres in any one song. All songs have the musical phrasing, foot-stomping beat, or haunting melodies found in more traditional Celtic music.
Their talent, musicality, and winning Canadian ways have made the Steel City Rovers a favorite at festivals and venues throughout Canada, the U.S., and the British Isles.