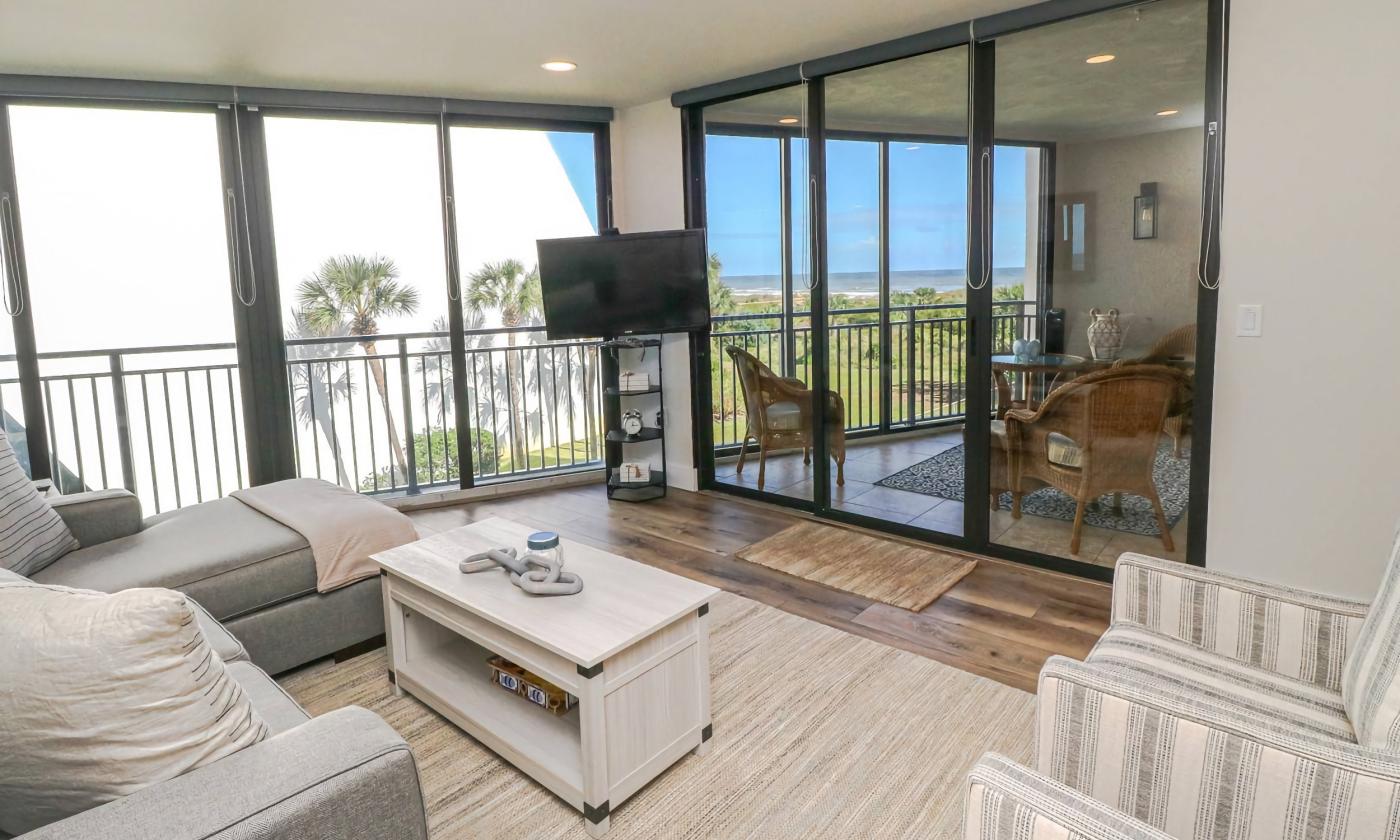 Anastasia Condominiums is located on Anastasia Island. This gated community occupies a choice location on St. Augustine Beach with a boardwalk that leads directly to the ocean.
Each unit has floor-to-ceiling windows with sliding patio/balcony doors leading from the master bedroom and living room. This seven-story condominium complex offers two and three-bedroom units with unique amenities, such as tennis courts, a sundeck, a gazebo, and poolside Wi-Fi for uploading those Instagram-worthy photos.
Other amenities include a heated community pool, free parking, patio area with lounges, chairs, tables, and umbrellas, poolside wireless internet access, sundeck and gazebo, fully equipped kitchens, linens, cable TV, DVD players, coffee maker, dishwasher, stove, refrigerator, microwave, and washer/dryer in units.
The rentals at Anastasia Condominiums offer beach getaways with quick access to local attractions and events.