St. Augustine Surf School
2 Ocean Trace Road, St. Augustine, FL, 32080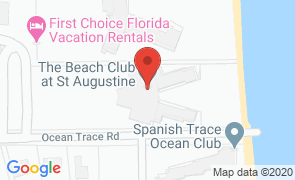 St. Augustine Surf School provides surf camps and private lessons. The surf school prides themselves on their fun, educational approach to learning how to surf. Surf camps are a week-long endeavor. Whether visitors book a lesson or participate in surf camp, they will leave fully understanding proper water etiquette, water safety and how to take care of St. Augustine's coastal environment.

Dustin Estes, founder and Head Coach at St. Augustine Surf School, is an East Coast Champion Surfer and takes great pride in teaching people how to surf. He has traveled the world surfing and teaching people how to surf. He promotes a healthy learning environment by providing organic snacks, fun exercise techniques, and environmental awareness. The rest of the instructors share the same vision as Dustin Estes.

St. Augustine Surf School donates a portion of their proceeds to Keepers of the Coast, an organization dedicated to promoting and preserving the beaches of North East Florida. They also partake in "Pick Up 3," a practice began by a 10 year old boy who thought that if everyone on the beach picked up three pieces of trash it would make a difference. Campers and students join with the surf coaches to make St. Augustine's coast beautiful and litter free. Visitors can book a week of surf school or private lessons. They will leave with an environmental awareness and the knowledge of how to surf.
Restaurants
Near St. Augustine Surf School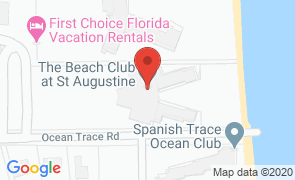 St. Augustine Surf School
2 Ocean Trace Road, St. Augustine, FL, 32080
(904) 206-7873