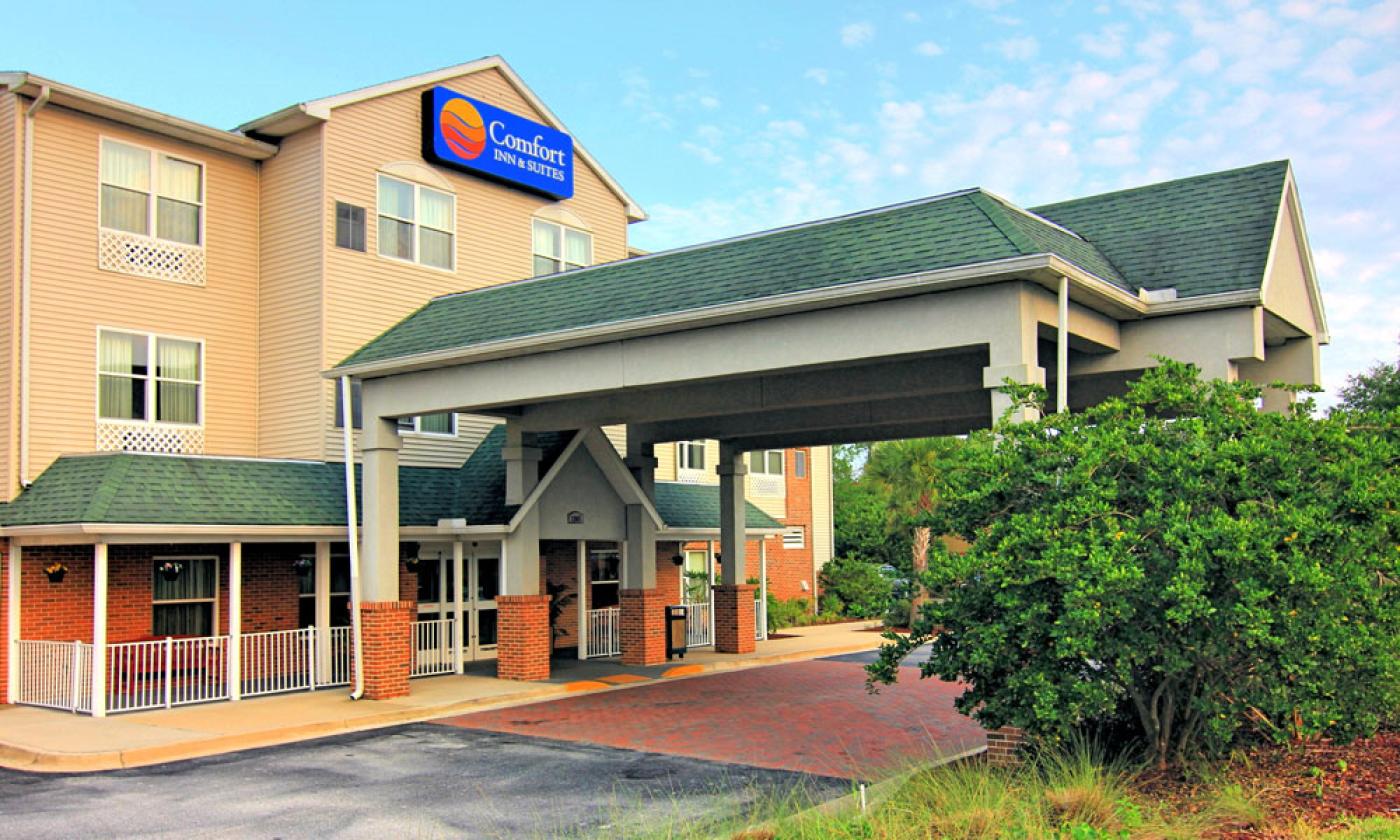 Comfort Inn and Suites, convenient to historic St. Augustine, provides guests affordability and modern amenities. On request, microwaves and refrigerators, non-smoking, connecting, and sofa sleeper rooms are available.
Located off I-95, the hotel is minutes away from local St. Augustine attractions, historical sites, restaurants, and shopping.
Amenities: Work desks, coffee makers, irons, ironing boards, hair dryers, pillow-top mattresses, in-room safes and cable television. Coin-operated laundry facilities, free parking that can accommodate most cars, trucks or buses. AAA Approved.