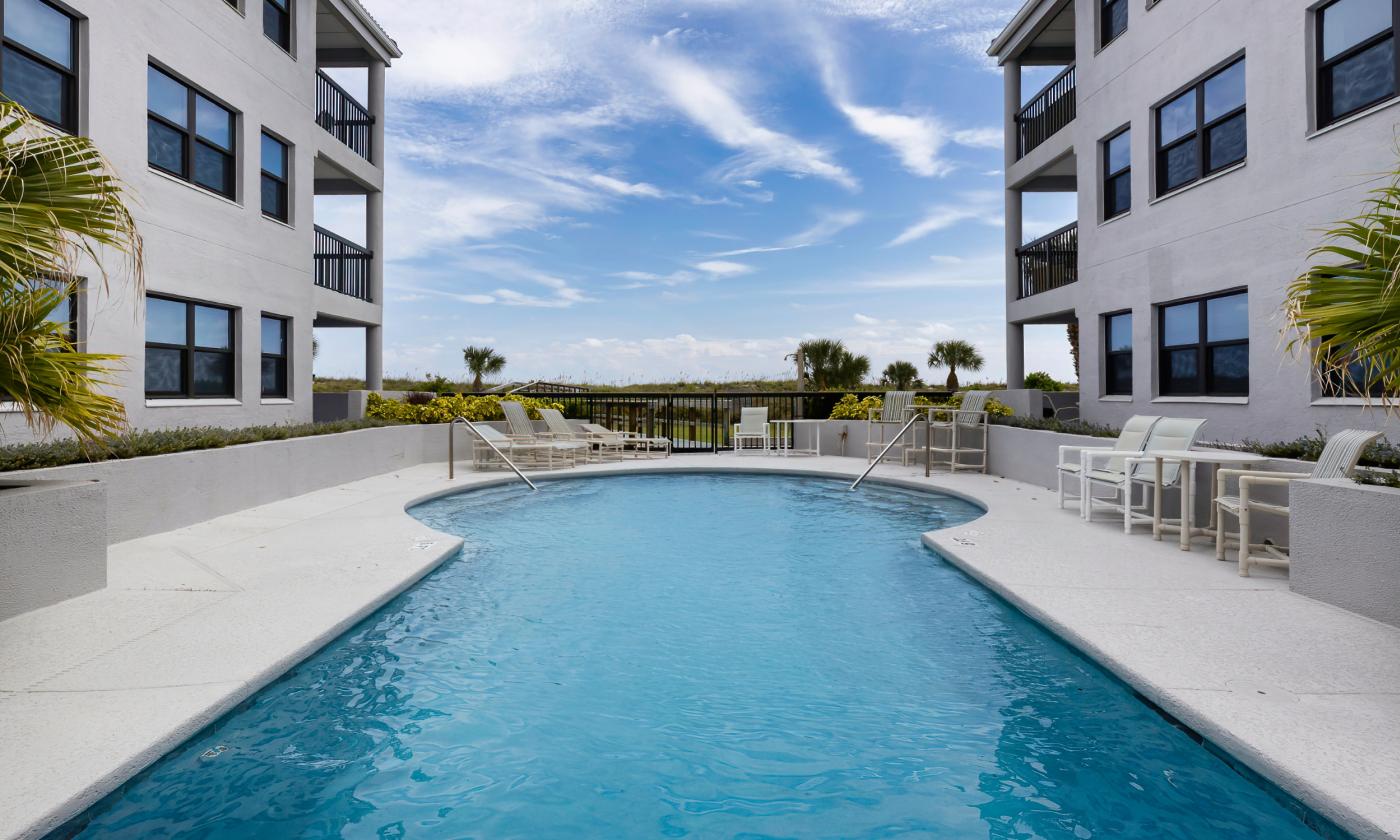 Resort Rentals of St. Augustine offers vacationers the perfect spot for a honeymoon, family vacation, retreat, wedding, or weekend getaway.
This condominium and home vacation rental management company specializes in beachfront and waterway rentals, and offers a variety of locations, number of bedrooms, and amenities. They've been in business for over 30 years, and their properties include condominium units with two bedrooms and two baths, units with three bedrooms and two baths, and homes of various sizes. Visitors may opt to stay in a unit that is right on the ocean, in one with a view of the ocean or pool, or in a home located on the inland waterway — all uniquely decorated and individually designed.
Resort Rentals makes finding the perfect vacation rental easy by listing their properties with full details and photos on their website. Their properties include units at Ocean Villas, Bermuda Run Condos, Seawinds, Colony Reef Club, Sea Ray Shores, Seaside at Anastasia, and Ocean Reef.
Every one of the properties offers convenient access to swimming pools and the beach, and all have private balconies or patios, some with ocean views and some with pool views. Every kitchen is fully equipped and washer dryers are provided in each unit. Some rental properties at Resort Rental of St. Augustine have hot tubs, heated pools, and tennis, pickleball, and racquetball courts.
Resort Rentals of St. Augustine makes it easy to find the right property for the perfect getaway by providing a website with full profiles of each of their properties, along with a list of weekly rates, varying by season. To help visitors plan their stay, a variety of photos and property maps of the complexes are provided as well as directions to local attractions.
Whether planning a vacation for two, or a get-away for extended family and friends, it's easy to find the perfect beach condo or home with Resort Rentals of St. Augustine. 
Amenities: Cable TV, DVD players, wireless internet, pools, beach access, hot tub, washer/dryer, fully-equipped kitchens, linens provided. Some units are pet friendly.

Have a Question?