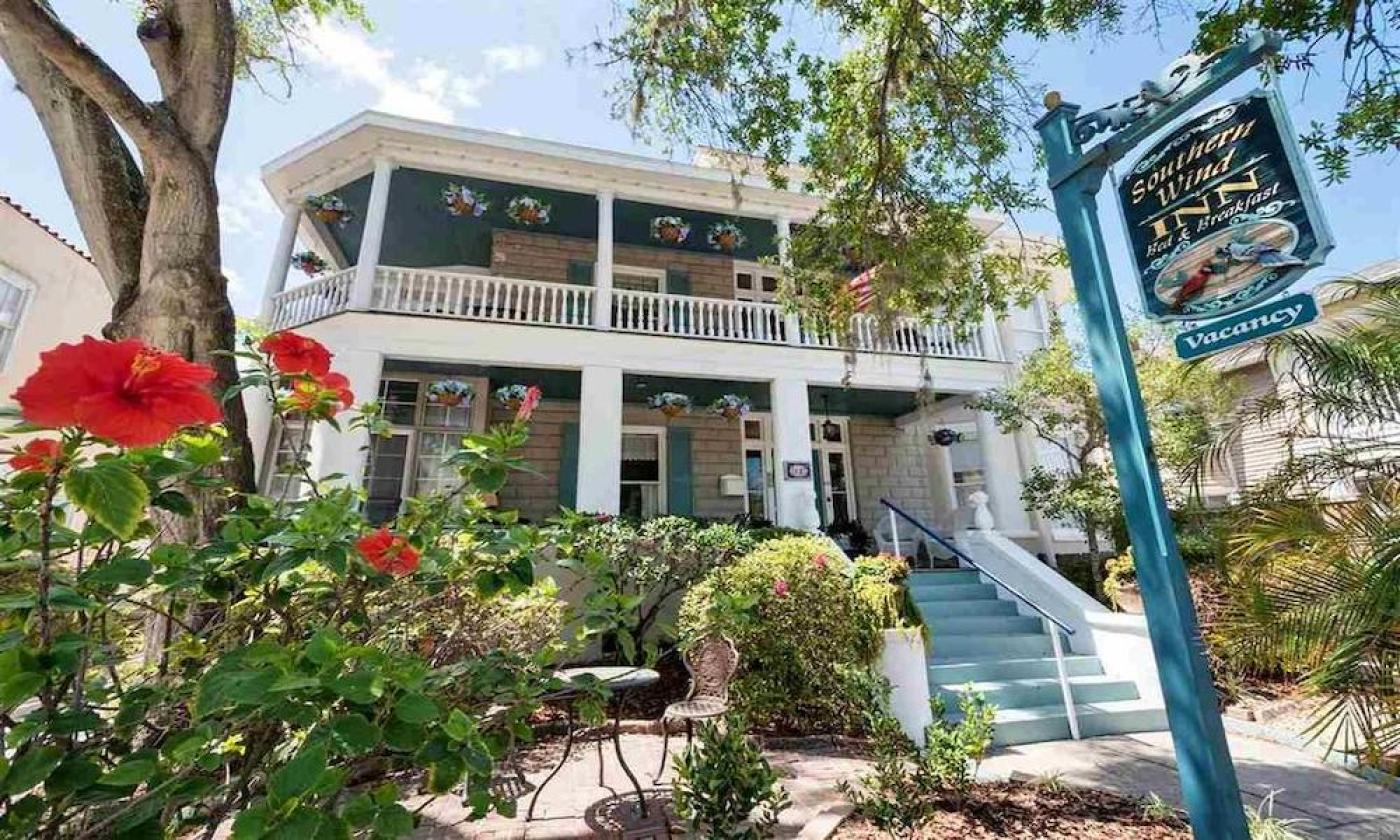 Southern Wind Inn bed and breakfast located on Cordova Street, two blocks from St. George Street, offers charm and southern hospitality. With oversized king and queen beds, this inn's ten unique rooms were designed with comfort in mind. The elegant Victorian-style decorations and furnishings provide a perfect atmosphere for a romantic weekend, and the proximity to St. George Street in historic downtown puts many of St. Augustine's popular attractions just a short walk away. 
At Southern Wind, guests start the morning with a complimentary gourmet breakfast, are greeted on return with a complimentary refreshment, and end the day with a complimentary glass of wine.
Amenities include free parking and Internet, central A/C, king or queen-sized bedding, shaded verandas, cable television, DVD player, private baths, and a whirlpool tub.