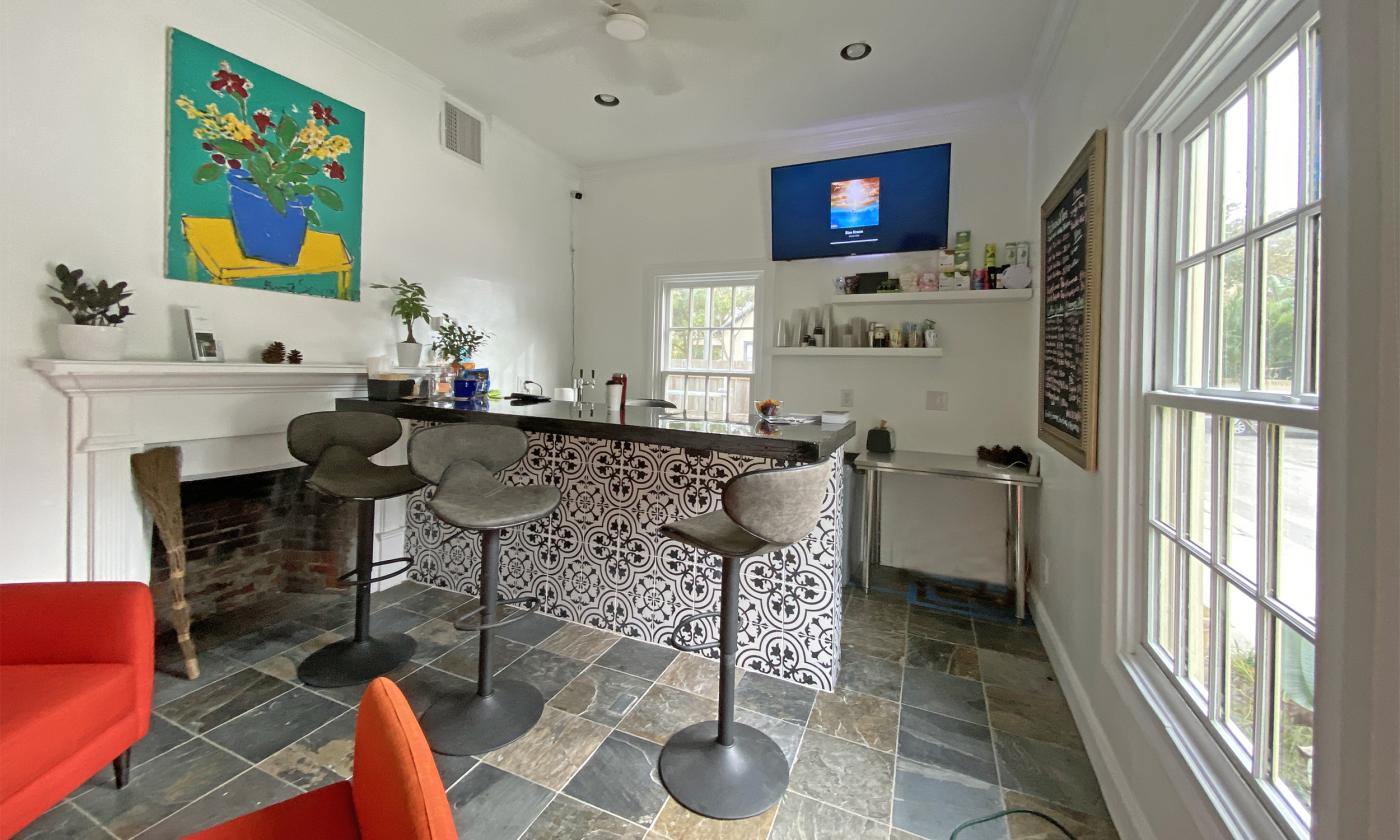 Located at 21 Spanish Street at a Victorian house in the historic downtown district, Kafe Kava brings their coffee, tea, and kava shop to St. Augustine with a home away from home atmosphere. Having a selection of hot coffee blends—cappuccino, macchiato, and espresso, and multiple teas such as the english and green tea, as well as botanica teas—dark lemon tea with lemonade, light tea, dark apple tea with apple juice and more, Kafe Kava brings warm cups of tranquility to its guests.
Along with the tea and coffee variety, "Kava" is a specialty on the menu. This plant from the islands in the Western Pacific, has been used for centuries as a natural healant and relaxant, geared towards providing a feeling of peaceful euphoria.
Pastries and snacks accompany the toasty beverages with chocolate, apple crumb, and blueberry muffins, french butter or chocolate croissant, cinnamon raisin muffins, bagels—rosemary, sesame, honey almond, and more.