Bin 39 Wine Bar
4 St. George Street, #102, St. Augustine, FL, 32084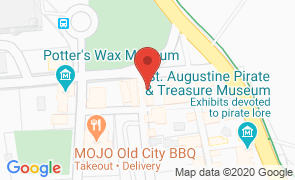 Hours
of Operation
Sun - Sat:
12:00 pm - 8:00 pm

Located in the lobby of the St. George Inn, Bin 39 is a wine aficionado's dream. Wine lovers may choose from a carefully selected variety of red, white, and sparkling wines at Bin 39.

This special wine shop stands apart from other purveyors of fine wines in St. Augustine, as renowned labels like Silver Oak and Rochioli, often sold in other shops and restaurants around town only by the bottle, are made available by the glass at Bin 39.

Bin 39 offers guests the rare opportunity to purchase these high-quality wines by the glass, with prices for glasses ranging from $7 to $20. Visitors may also enjoy the fine Californian wines offered at Bin 39 by the bottle, or opt for a selection of 2-ounce pours of wines from a robust tasting menu. 

Bin 39 offers three distinct tasting assortments, each including four 2-ounce pours of wines selected from the following categories: A Taste of Wine Country, Outstanding Chardonnays, and Extraordinary Reds. These assortments offer options to taste wines from labels including Rombauer, Silver Oak, Deerfield Ranch, and more. Prices for these tasting choices range from $15 to $25, offering an accessible and affordable way to sample and savor excellent, high-quality wines.




Upcoming Events

Musician / Event Title
Date
Time
Fond Kiser

Sun, Nov. 14th

4:00 pm

to

7:00 pm

Fond Kiser

Sun, Nov. 21st

4:00 pm

to

7:00 pm

No Reviews Yet...

Be the first to Review Bin 39 Wine Bar!




Restaurants
Near Bin 39 Wine Bar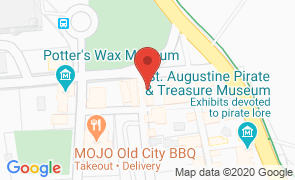 Bin 39 Wine Bar
4 St. George Street, #102, St. Augustine, FL, 32084
(904) 827-5740
Hours
of Operation
Sun - Sat:
12:00 pm - 8:00 pm