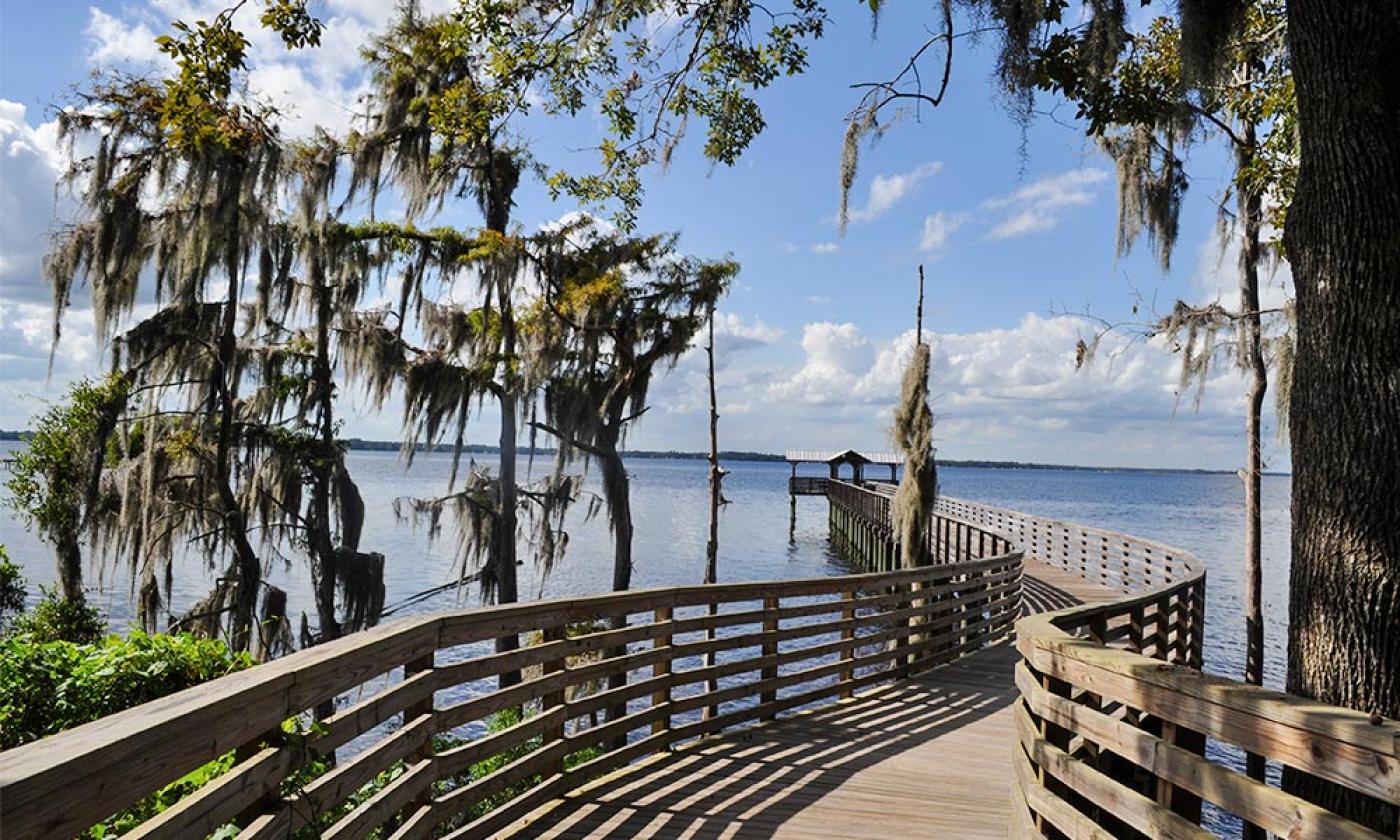 Flora, fauna, butterflies, gardens, groves, exotic birds, and all of nature's is at Alpine Groves Park. Visitors can enjoy panoramic views of the river, go hiking on trails, discover unique habitats, and picnic under the towering oak trees. This family-friendly and pet-friendly place is maintained by the Garden Club of Switzerland and has a history connected to the 19th-century citrus industry. Visitors can see historical homes, stables, and other stunning historic structures. The park has curious routes, wildlife, history, and touches of relaxation, adventure, and amusement for friends and family. 
This 54-acre park features an outdoor pavilion, open event space, butterfly gardens, a fishing pier, a playground, and kayak launching areas. Citrus trees are scattered throughout the park, as are picnic tables. The park is close to Fruit Cove and Julington Creek and provides respite to visitors and locals alike. 
Alpine Groves Park is open every day, from dawn until dusk. Leashed dogs are welcome to enjoy this park and all public parks in St. Johns County.