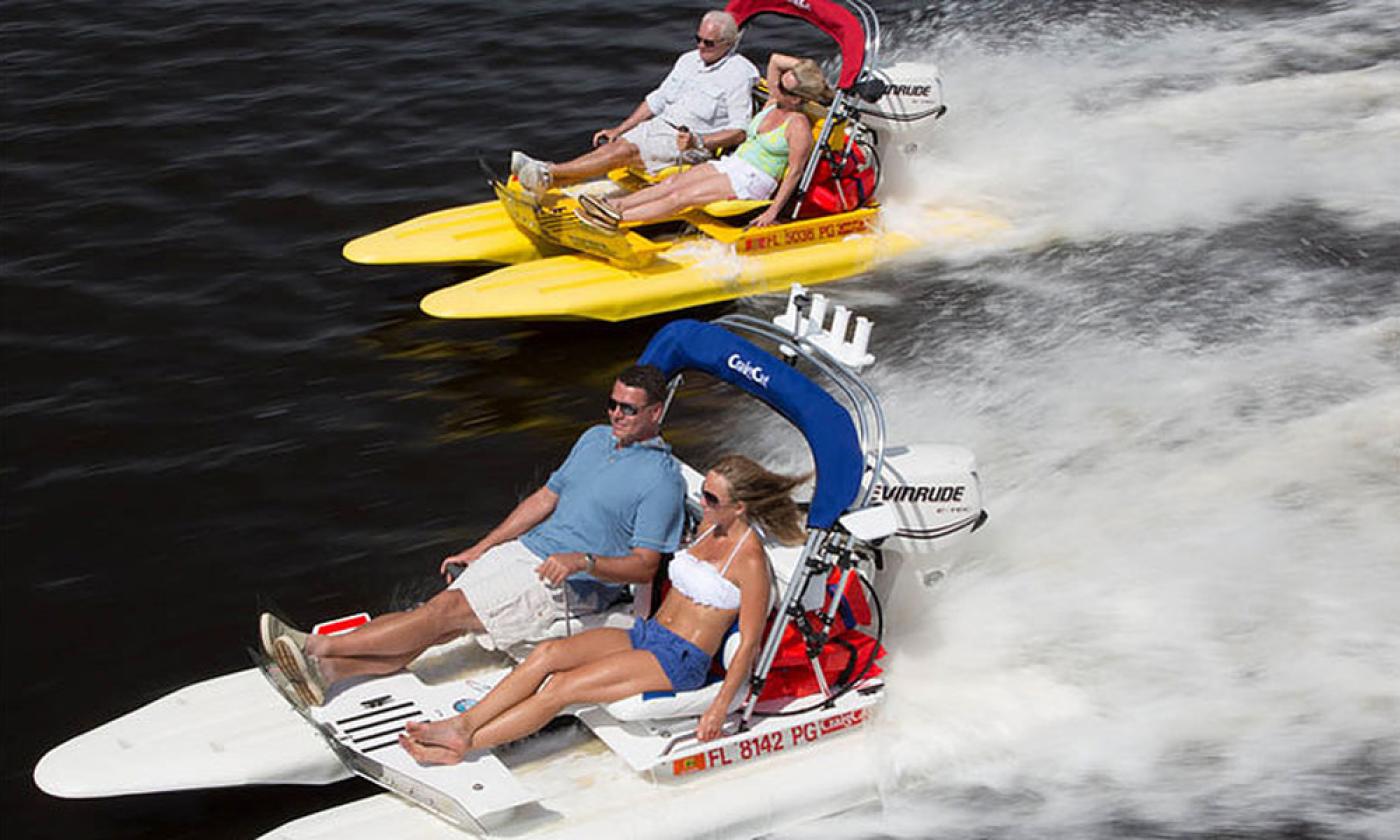 Bluewater Adventure St. Augustine offers guests a number of relaxing and exciting ways to take in the sights of historic St. Augustine.
For those who want to be close to the water, Bluewater Adventure Sightseeing Tours allow guests to drive their own two-seat catamarans to explore the marshlands surrounding St. Augustine, where they may have the chance to see dolphins and some of the area's beautiful wildlife.
While the two-seat catamarans are perfect for peaceful rides, they are also suitable for adventurous adrenaline junkies. Bluewater Adventure's two-seat catamarans are located in the St. Augustine Shipyard Marina at 117 Dockside Drive. Please call (904) 460-4004 to book a tour.
Bluewater Adventure also has several high-end pontoon boats available for rent and for charter for a full or half day. These boats have chart plotters and two anchors and are a great way to spend time with friends and family, on the water, while isolating.
Call (904) 460-4004 to rent a pontoon boat or to book a tour aboard one.
Finally, Bluewater Adventure's Party Cycle Boat seats 20 for another great way to be on the water with friends. This boat is available only for groups, at $45.00 a person. They provide a captain, music, and ice and have on-board facilities.