The Carriage House
At the intersection of San Marco and Route 16
259 San Marco Avenue, St. Augustine, FL, 32084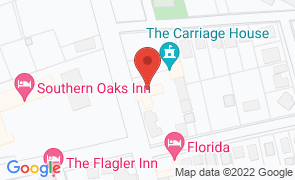 Hours
of Operation
Email Erin to schedule a tour of the property.
The Carriage House is a hidden gem in historic St. Augustine, combining Old Florida charm and modern amenities. With its 27' exposed beamed ceilings, 2000 square feet of air-conditioned space, farmhouse tables, carriage-wheel chandelier and outside garden area, this contemporary yet rustic venue creates an ideal setting for many different styles of events.

The Carriage House is conveniently located close to I-95 and downtown historic St. Augustine, and has free parking available for events. Seating capacity is for 130 guests at tabled seating or 160 guests at ceremony or theater seating. Additional space is available with the bridal dressing room/schoolhouse and adjacent covered picnic area.

This venue was previously known as "The Pioneer Barn at Fort Menendez" and has since gone through extensive renovations to become the beautiful barn venue it is today. 

Capacity: Up to 130 Guests, seated or standing.

Contact Erin at [email protected] to schedule a tour of the property.

No Reviews Yet...

Be the first to Review The Carriage House !




Restaurants
Near The Carriage House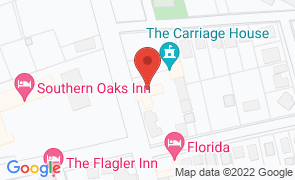 The Carriage House
At the intersection of San Marco and Route 16
259 San Marco Avenue, St. Augustine, FL, 32084