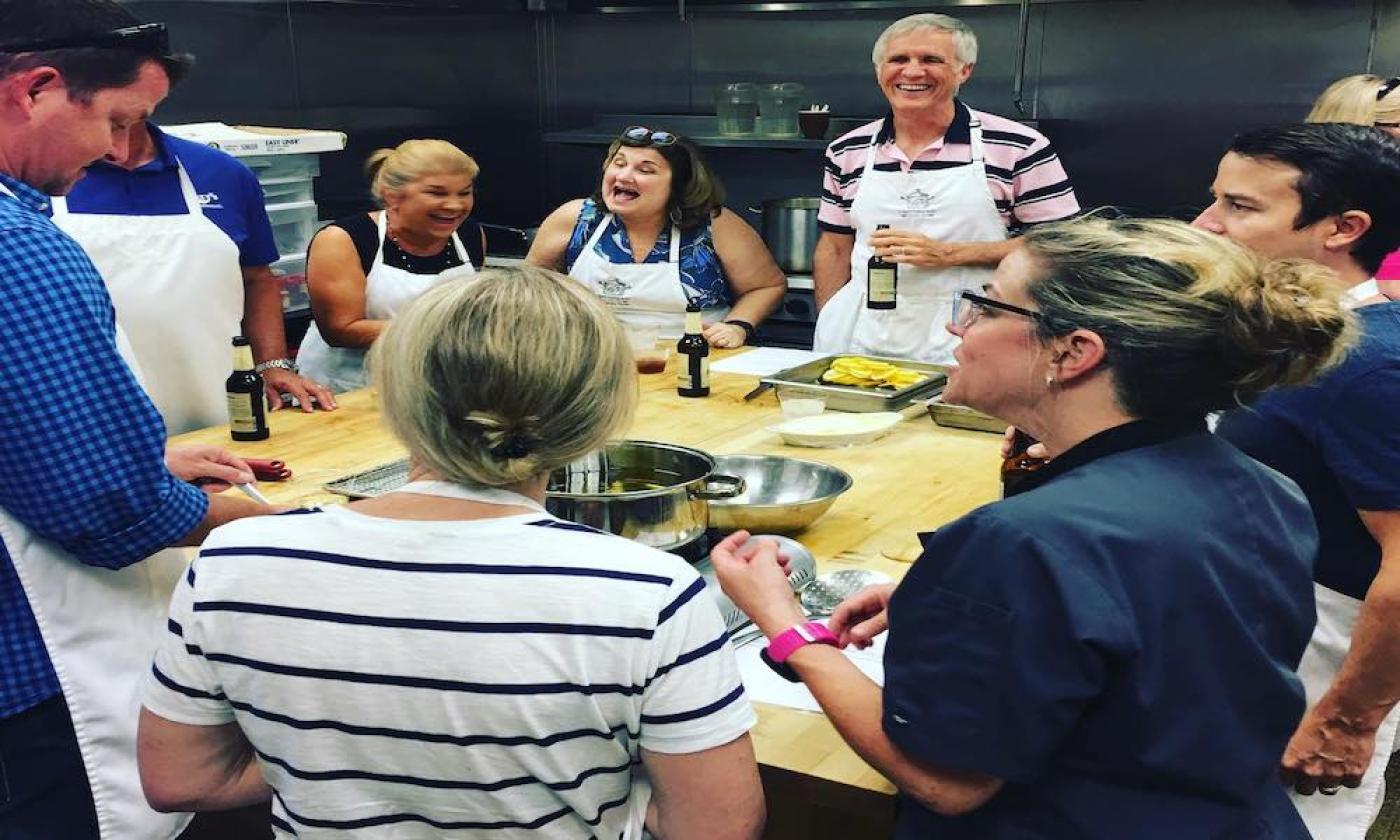 Currently closed.
Wed - Fri:
1:00 pm - 6:00 pm
A. Chef's Cooking Studio is a place of food, joy, and love. Guest chefs share their trade secrets and passions with students - whether they are home cooks, visiting cooks, or professional cooks.
A. Chef's Cooking Studio offers a variety of one off classes and series classes, bread baking workshops, private cooking parties, a home cooking series, and a wine club.
Sharing tips among cooking students is strongly encouraged at the studio. From the Home Chef Series to party events, to the wine club, there is a class or event for any person who enjoys food -- and wine.
For a calendar of classes and events, call A. Chef's Cooking Studio at (904) 827-1350.
Currently closed.
Wed - Fri:
1:00 pm - 6:00 pm